In some ways, one of prime minister Stephen Harper's top achievements was that he got to be prime minister at all.
When he took over as Canadian Alliance leader in 2002, the biggest political drama at the time surrounded questions of which Liberal cabinet minister would next make it to 24 Sussex Dr. and when.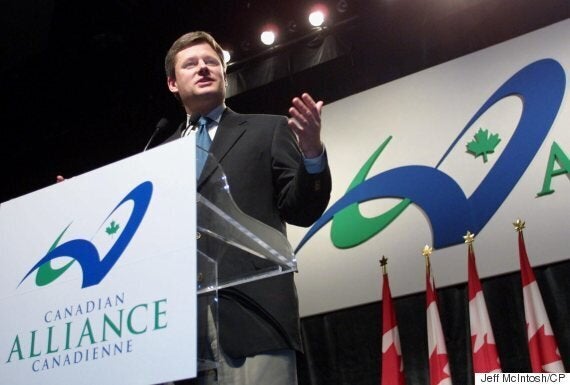 Stephen Harper speaks to Canadian Alliance delegates in Edmonton on April 4, 2002. (Photo: Jeff McIntosh/CP)
Who gave him much of a chance?
Harper was a former Reformer from Alberta who spoke plainly. He didn't appear to be much of a people-person in a business all about people. Too right wing, some thought. Too boring. Too unappealing to Quebecers and Ontarians.
He won the battle to unite the right. He won government in 2006. He won a majority in 2011.
And he won the right to sit in the House of Commons seven different times over a span of 18 years.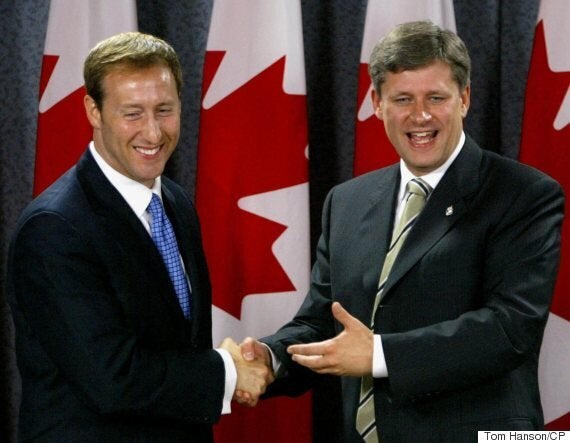 Then-Progressive Conservative leader Peter MacKay and Harper announce a merger on Oct. 16, 2003. (Photo: Tom Hanson/CP)
Taking stock of his legacy proves tricky. For every triumph, others will focus instead on the controversies linked to this nation's sixth longest-serving leader, including his record on the environment, First Nations, and respect for democratic institutions.
And though the Liberals seek to undo some pieces of the Harper era — from his tough-on-crime agenda to parts of his anti-terrorism legislation — they can't and won't undo them all.
Here are a few of Harper's memorable accomplishments.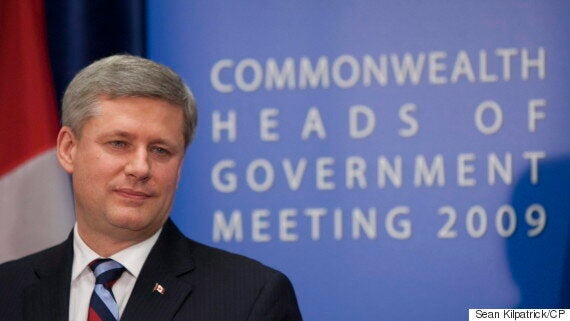 Harper speaks at the Commonwealth Heads of Government Meeting in Trinidad and Tobago on Nov. 29, 2009. (Photo: Sean Kilpatrick/CP)
Harper was generally seen as a steady hand on the tiller throughout his tenure, and especially during the financial crisis of 2007-2008 and years of fragile recovery.
Canada emerged from the worst financial crisis since the Great Depression better off than many nations and Harper's last budget in 2015 was balanced.
And when it came to austerity and belt-tightening in the wake of deficit spending — he walked his talk. Harper froze MP and senator salaries between 2010-2012, including his prime ministerial salary.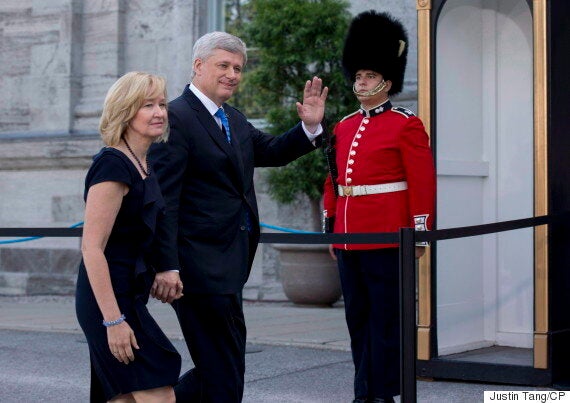 Harper and his wife head to Rideau Hall on Aug. 2, 2015. (Photo: Justin Tang/CP)
Harper also won praise in many circles for a decision that personally cost him plenty.
The Canadian Taxpayers Federation estimates that changes he made to the very generous MP pension program in 2012 cost him between $1.8 million and $2.2 million.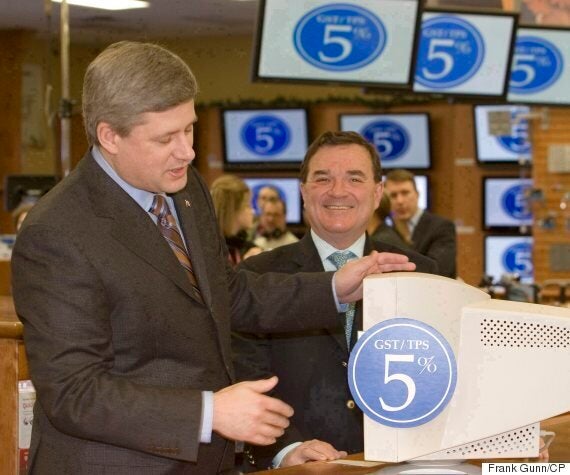 Harper and former finance minister Jim Flaherty unvil a 5% GST sign at a photo-op in Mississauga, Ontario on Dec. 31, 2007. (Photo: Frank Gunn/CP)
Harper famously reduced the Goods and Services Tax (GST) to five per cent from seven.
Many Conservatives are also proud that he lowered Canada's corporate and small-business tax rate during his tenure.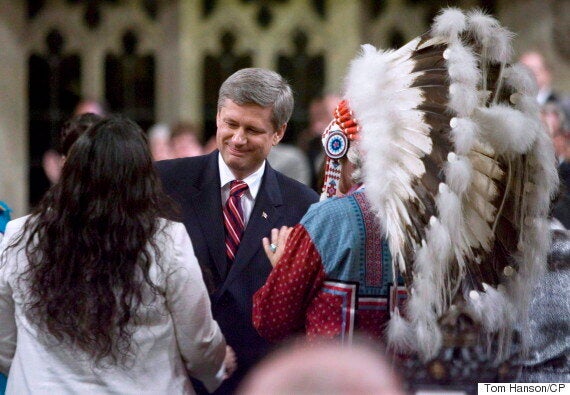 Harper greets native leaders after apologizing for residential school abuses on June 11, 2008. (Photo: Tom Hanson/CP)
Harper formally apologized in the House of Commons in 2006 for the head tax imposed on Chinese immigrants between 1885 and 1923.
In 2008, he delivered an emotional, long-awaited apology to First Nations for the horrors of residential schools. His government also established the Truth and Reconciliation Commission.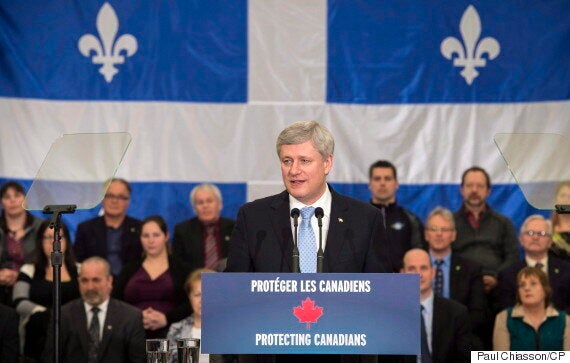 Harper addresses a crowd in Victoriaville, Que. on Feb. 12, 2015/ (Photo: Paul Chiasson/CP)
Harper famously recognized that the people of Quebec form a nation within a united Canada — a controversial decision that cost him a cabinet minister early on. Those in Harper's office have credited him with sucking oxygen out of the sovereigntist cause by ending a lot of the federal-provincial squabbling over spending and respecting the provincial government's independence.
Though the Parti Quebecois formed a minority government from 2012-2014, there was no referendum on separatism under his watch or major constitutional crisis.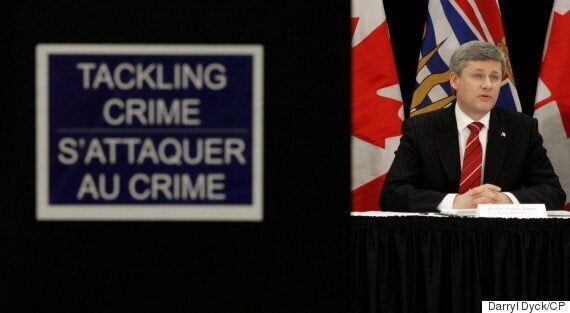 Harper attends a meeting on gang violence in Vancouver, B.C. on Freb. 26, 2009. (Photo: Darryl Dyck)
A move intended to protect children from exploitation, the accomplishment marked the first time the age of consent had changed since 1892.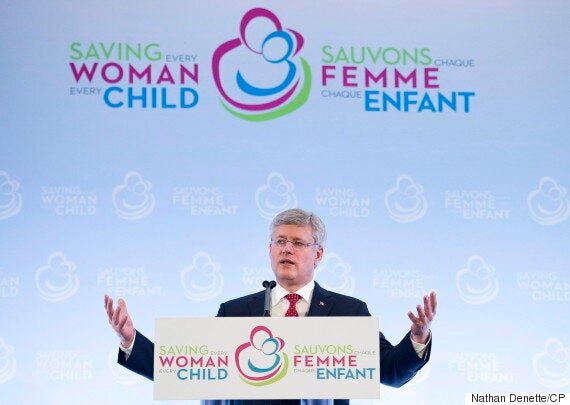 Harper speaks at the Maternal, Newborn and Child Health Summit in Toronto on May 30, 2014. (Photo: Nathan Denette/CP)
Harper launched the Muskoka Initiative at the G8 summit hosted by Canada in 2010 that committed member nations to spend billions to help reduce the number of mothers and children who die in developing countries each year.
In an address to the United Nations in 2014, Harper said that saving the lives of mothers and children is a "fight we can win."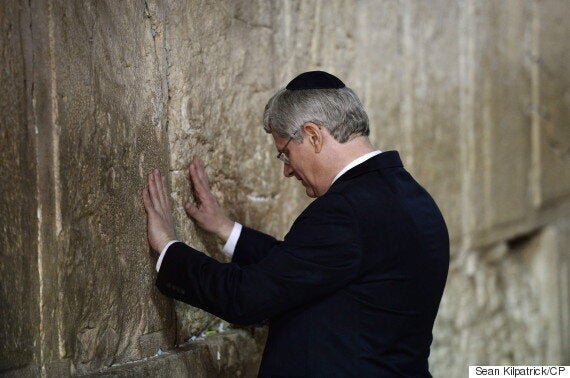 Harper visits the Western Wall in Jerusalem, Israel on Jan. 21, 2014. (Photo: Sean Kilpatrick/CP)
Harper fans have also lauded his unequivocal support for Israel, which represented a shift from Canada's reputation as a so-called "honest broker" in the Middle East.
Former Tory foreign affairs minister Maxime Bernier has said Harper's "clear" position on the file was the "most important aspect" of his foreign policy.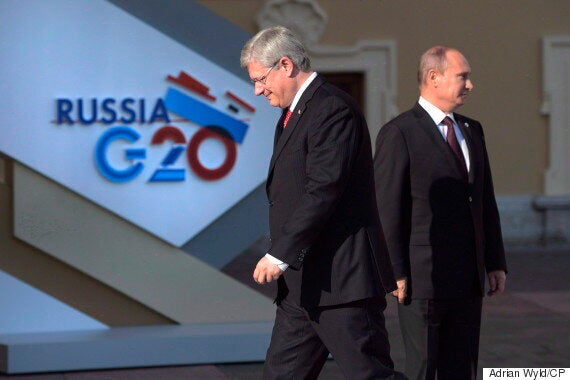 Harper walks past Vladimir Putin at the G20 summit in Russia on Sept. 5, 2013. (Photo: Adrian Wyld/CP)
Harper was among the most vocal opponents of Russian President Vladimir Putin's aggressions in Ukraine. He spearheaded the charge to have Russia booted from the G8 after its annexation of Crimea in 2014.
At a G20 summit, Harper reportedly told the Russian leader: "I guess I'll shake your hand but I have only one thing to say to you: you need to get out of Ukraine."
He also promoted Arctic sovereignty on his trips to Canada's far north every summer.
Just this week, Ukrainian president Petro Poroshenko awarded Harper the Order of Liberty. It's one of Ukraine's highest honours.
With files from Althia Raj, The Canadian Press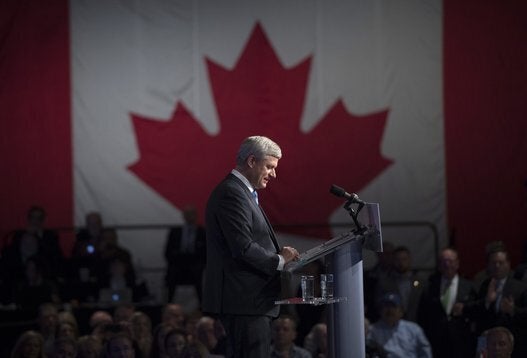 Harper's Legacy: Top Achievements, Failures, According To Poll