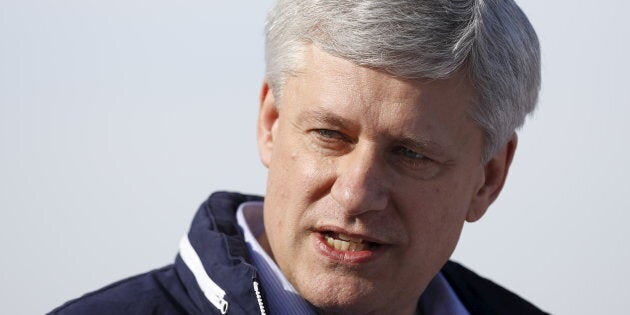 TORONTO — Stephen Harper asked Conservatives on Thursday to hold steady and support leader Andrew Scheer after longtime MP Maxime Bernier announced he's quitting the party.
The former prime minister suggested Bernier is a sore loser after narrowly losing last year's leadership race to Scheer.
Bernier held a news conference in Ottawa where he shared his intention to lead a new federal party to be launched in the coming weeks. He did not join his former caucus members in Halifax for the first day of the Tories' policy convention.
"I prefer to do politics differently and to speak about what I believe," he said, slagging his former party as one that has become too "intellectually and morally corrupt" to be reformed.
The Conservative caucus allowed little room for debate on issues such as supply management and the government's "inefficient" changes to the equalization payment formula, he explained.
Bernier became increasingly aware in the last year that he had become an outlier in his own party.
"What is the goal to be in politics if you don't believe in anything," he said.
"I am now convinced that what we will get if Andrew Scheer becomes prime minister is just a more moderate version of the disastrous Trudeau government."
The Quebec MP has been the talk of the party in recent weeks after posting a series of tweets accusing the Liberal government's embrace of "extreme multiculturalism" of endangering Canada's identity and intrinsic values.
Tory leader says he's 'very optimistic' about party's future
Speaking from Halifax, Scheer told reporters that Bernier's motivations are clear in retrospect. He accused his former leadership rival of choosing to help Trudeau in the upcoming election by prioritizing his ambitions.
"He has decided that he is more important than his Conservative colleagues and indeed the Conservative party," he said.
Despite the bombshell news that dropped just as 3,000 Conservative delegates began to arrive in Halifax to debate policy, Scheer said he's "very optimistic" about the party's future.
Bernier, the MP for Beauce, will hold onto his seat in the House of Commons and run as a candidate in next year's election as a candidate for his new pan-Canadian party.
Popular in the Community