OTTAWA — Prime Minister Stephen Harper's office once approved $93,000 in moving expenses for a senior staff member.
The figures, provided by the Privy Council Office, note that between 2008 and 2010, one person costs were covered to the tune of $92,918.59. (The figure was later adjusted to $92,952.71). The bulk of the money — $78,613.10 — was disbursed in 2008-2009.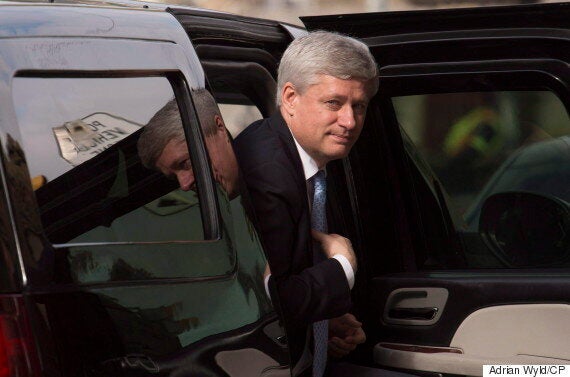 Between 2006 and 2015, Harper's office spent a total of $324,800.05 on relocation expenses for 18 staff members.Two individuals had moving costs approved for close to $50,000 — $49,332 in 2009-2010 and $48,238 in 2010-211. All other expenses were less than $37,000 with most being well under $5,000.
In comparison, documents tabled in the Commons earlier this week showed taxpayers paid $1.1 million to move some four dozen political staffers to Ottawa after the Liberals won the election last fall — including $207,000 to move two of Prime Minister Justin Trudeau's closest aides.
Harper's former chief of staff, Guy Giorno, moved from Toronto to Ottawa in 2008.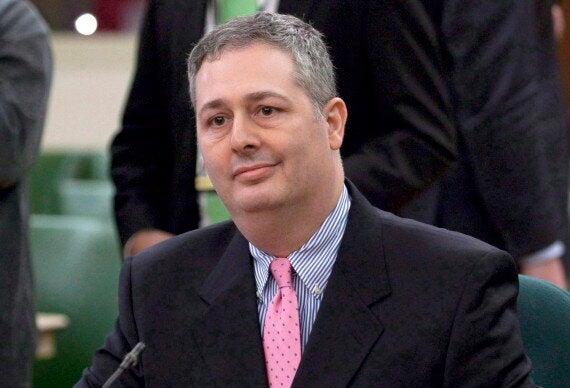 Guy Giorno is seen in Ottawa in 2010. (Photo: Adrian Wyld/CP)
He told HuffPost in an email that he wasn't sure what his relocation costs were, because items such as the real estate agent's commission and moving van costs were paid directly by Brookfield — third party that handles the relocation of all public servants, including the including the Canadian Forces and the RCMP.
Giorno initially said he thought his total was in the $40,000 range but later told HuffPost he believes it may have been closer to $79,000. "I have asked PCO for my figure but not received a response," he told HuffPost.
Nigel Wright, who succeeded Giorno as Harper's chief of staff in 2010, told HuffPost he received about $17,000 directly from Brookfield for his moving costs but believes the total figure was closer to $20,000.

Grits 'using the taxpayer as their personal ATM'
On Friday, the Conservatives hammered the Liberals in question period over news that Trudeau's chief of staff, Katie Telford, and principal secretary, Gerald Butts, would be returning a substantial sum after acknowledging that a large part of their relocation costs had been "unreasonable."
Conservative House leader Candice Bergen said the Liberals had finally admitted that "they've been using the taxpayer as their personal ATM.
"The Prime Minister's friends admitted that they claimed tens of thousands of dollars of inappropriate expenses which the prime minister signed off on. This clearly shows a lack of judgment on behalf of the prime minister," she said.
Government House leader Bardish Chagger said it has been standard practice since the 1970s to reimburse moving costs of senior officials and their families.
"The previous prime minister's office approved over $300,000 in relocation expenses including one relocation at a cost of $93,131," she said. "We know that these policies need to be updated, that is why our prime minister is taking action," she added, noting that Trudeau had now asked the Treasury Board to draft a new policy that will affect all government employees.
In the interests of living up to "Team Trudeau's values of transparency and accountability," they said were releasing a breakdown of their families' eligible expenses — $126,669.56 for Butts and $80,382.55 for Telford — refunding payment for a significant portion of them, and "taking full responsibility for the whole series of events that led to this point."
In the case of the Telford/Silver household, our expenses were:

Moving logistics: $10,735.50

Real Estate Commission, fees and employer taxes: $44,149.40

Personalized cash payout and incidentals: $23,373.71

Administration fees: $1577.94

Travel: $546.00

In the case of the Butts household, our expenses were:

Moving logistics: $14,636.39

Real Estate Commission, fees and employer taxes: $47,103.56

Personalized cash payout and incidentals: $20,799.10

Land transfer tax, legal fees and insurance: $25,141.31

Temporary rental lodging (apartment) : $18,247.60

Administration fees: $468.60

Travel: $273.00
The pair, who moved separately with their families to Ottawa from Toronto after the 2015 election, said they followed all the rules of a federal relocation policy that has been in place for senior political staff and public servants "for decades."
"As this process relates to us, we were eligible to be reimbursed for a bunch of costs that we don't feel comfortable about," Butts and Telford wrote. "While the rules were clear and we followed them, we both know that's not always enough."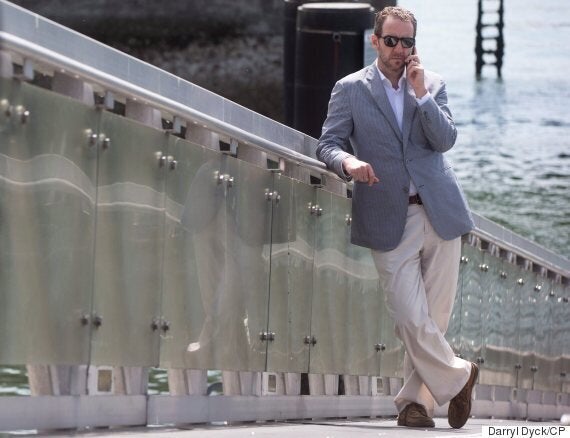 They said they will both reimburse the "personalized cash payouts and incidentals" they received, not feeling comfortable accepting funds that were not "the actual costs we paid to third parties to make the move happen."
Butts will also repay a large part of the land transfer tax for his new million-dollar Ottawa home. He said he felt it was "unreasonable" to be reimbursed for anything above what would have been the cost of the tax on an average house price in Ottawa in 2016.
Telford is renting a home and had no land transfer tax reimbursements.
She will repay $23,373.71 and Butts will repay $41,618.62, Trudeau's spokeswoman said.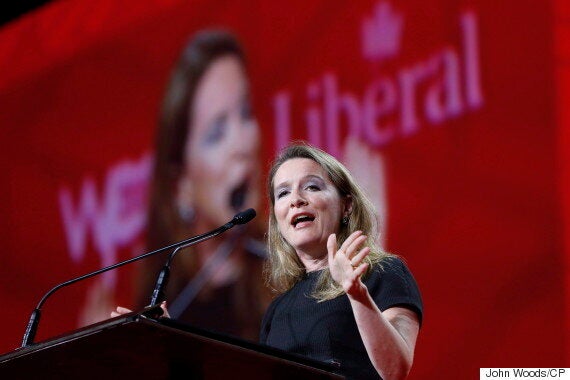 While some exempt staff and public servants are eligible for a wide range of reimbursement related to moving costs — everything from day care and car rentals to real estate fees and legal costs — the Policies for Minister's Offices make it clear that it is at the discretion of the minister — in this case, Trudeau — to approve moving expenses.
While ministers' offices mostly approved relocation costs under $30,000, there were several exceptions:
At Global Affairs, Julian Ovens, Foreign Affairs Minister Stéphane Dion's chief of staff, received $119,825.69 in moving costs. The relocation costs for eight other political staff, however, amounted to only $26,241.67.
At Industry Canada, Elder Marques, Innovation Minister Navdeep Bains' chief of staff, received $113,799.08 in relocation expenses.
Environment Minister Catherine McKenna approved $75,894.22 to one staffer.
Small Business Minister Bardish Chagger, now also the Government House leader, offered one staffer $69,625.42 to move.
Justice Minister Jody Wilson-Raybould approved $55,356.65 to one employee, and $125.08 for another.
Infrastructure Minister Amarjeet Sohi also approved one payout of $50,233.65.
Butts and Telford, in their Facebook post, said they would not be asking other senior staffers to repay their expenses, but on Friday, Marques said he would be returning $22,467 and Ovens said he would be returning $32,130.
"In line with Gerry and Katie's lead, the chief of staff has reviewed his expenses in addition to those of his office, all of which were submitted and reimbursed in good faith. Accordingly, he is now in the process of reimbursing $32,130 representing the personalized cash payout and the land transfer tax differential," a statement from Dion's office said.
Defence Minister Harjit Sajjan, Finance Minister Bill Morneau, Social Development Minister Jean-Yves Duclos, former fisheries minister Hunter Tootoo, Immigration Minister John McCallum, Public Safety Minister Ralph Goodale, Treasury Board President Scott Brison, Veterans Affairs Minister Kent Hehr, and Science Minister Kristy Duncan, did not approve — or may not have been asked to approve — any relocation costs, the documents suggest.
CORRECTION: An earlier version of this story incorrectly listed the total as $93,131,90. The Privy Council, which provided the figure, said the error was due to an extra amount belonging to another file. The corrected reimbursement total is $92,952.71.
With files from the Canadian Press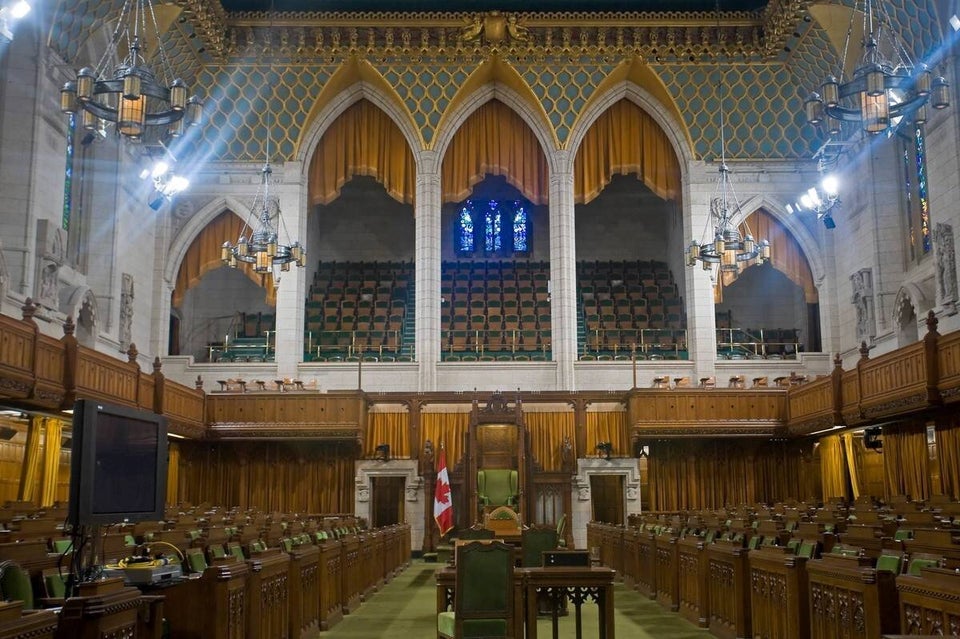 How Much Are Federal Politicians Making? (2016)