UPDATE: The Stephen Harper wooden penis is now at a bidding price of $575.00, as of noon Oct. 16.
No. Of course you haven't. No one has. But one lucky bidder will soon have this distinct honour(?)
The Calgary Sexual Health Centre is auctioning off a collection of hand-decorated wooden phalli - "Woodies" - painted by local and national celebrities as part of fundraising efforts for their 40th anniversary celebration.
Included in the collection is a creation painted by CBC star and satirist Rick Mercer.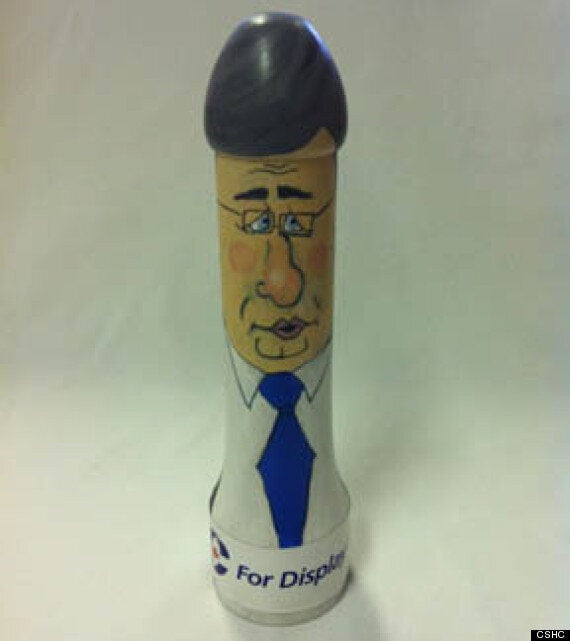 Around the base is a Conservative Party of Canada sticker that reads "For Display Purposes Only," lest anyone (God forbid) decide to actually take the demonstrative device for a test drive.
According to the Calgary Sexual Health Centre, these phalli are not used for sexual purposes, but rather as educational prop to teach proper condom usage.
There are currently 17 bids on the little fella, pushing the price up to $260.00. But with more than 10 days left in the auction. we're sure the price will, ahem, soar.
Rise to the occasion, Canada. Help out a great charity and claim the bragging rights. When else will this opportunity, ahem, come up?
Check out the other woodies up for auction in our gallery below.
Stephen Harper And Other Wooden Penises