MP Brent Rathgeber, who quit the Tory caucus to sit as an independent in 2013, was quick to point out the milestone.
And while Rathgeber's criticism of the expansion was implied, NDP Leader Thomas Mulcair was more explicit.
"For someone who has always preached cuts for government expenditures, Harper is now proving once more he's not able to deliver the goods," Mulcair told reporters in French on Monday.
"He's beaten all the records of all the governments in Canada."
When Harper first became prime minister in 2006 he appointed just 26 people to his first cabinet, a move meant to contrast his fiscal conservatism with the policies of former Liberal PM Paul Martin, whose own cabinet had ballooned in size to as large as 39 members.
"My smaller cabinet and more streamlined cabinet structure are designed for work—not for show," Harper said at the time. "The structure is designed to promote accountable, efficient and effective government—more focus and purpose; less process and cost."
Asked Monday about the utility of today's much larger cabinet, now greater in size than Martin's largest ministry, Harper's press secretary Carl Vallée told HuffPost in an email that "We are confident that we have the team to deliver on the priorities of Canadians: jobs, the economy, safe communities, and standing up for Canadian values at home and abroad."
Fantino becomes associate minister of National Defence, a job which had been vacant since July of 2013. According to the Prime Minister's Office, Fantino will assist the minister of National Defence on issues of "arctic sovereignty, information technology security and foreign intelligence."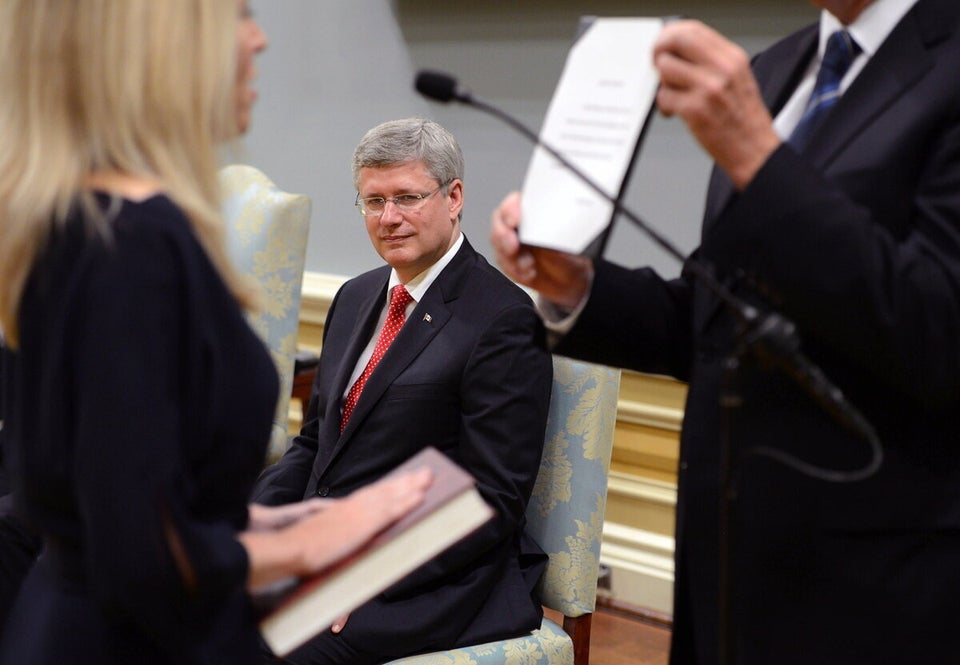 How Big Are Cabinets Across Canada?