Stephen Harper's nomination for the Nobel Peace Prize by a Canadian Jewish organization has sparked a viral online petition to deny the prime minister the honour.
"Moral clarity has been lost across much of the world, with terror, hatred and antisemitism filling the void," Dimant said. "Throughout, there has been one leader which has demonstrated international leadership and a clear understanding of the differences between those who would seek to do evil, and their victims. More than any other individual, he has consistently spoken out with resolve regarding the safety of people under threat — such as opposing Russian aggression and annexation of Ukrainian territory — and has worked to ensure that other world leaders truly understand the threat of Islamic terrorism facing us today."
Dimant and other officials from B'Nai Brith accompanied Harper on his trip to Israel earlier this year.
As a professor of modern Israel studies at Canada Christian College, Dimant qualifies as a nominator under the Nobel rules. However, because so many people are eligible to submit nominations (politicians, judges, professors etc.) the list of candidates can grow very long. Hundreds of people have already been submitted for consideration in 2014.
With such a long list of competitors, the odds are against Harper receiving the prize. But that hasn't stopped more than 10,000 people from signing an online petition to ensure it doesn't happen.
The Change.org petition says it would be a "disgrace and insult to your prestigious award" to give Harper the prize. As of Tuesday morning, the drive had received roughly 12,000 signatures.
NDP MP Charlie Angus tweeted that Harper does not deserve to be in the same company as former PM Lester B. Pearson, who won the Peace Prize in 1957 for his work in resolving the Suez Crisis through the United Nations.
Hanna Kawas, Vancouver chair of the Palestine Association, told the Vancouver Observer that he didn't know "whether to laugh or cry" when he heard about the nomination.
"It's outrageous," he said.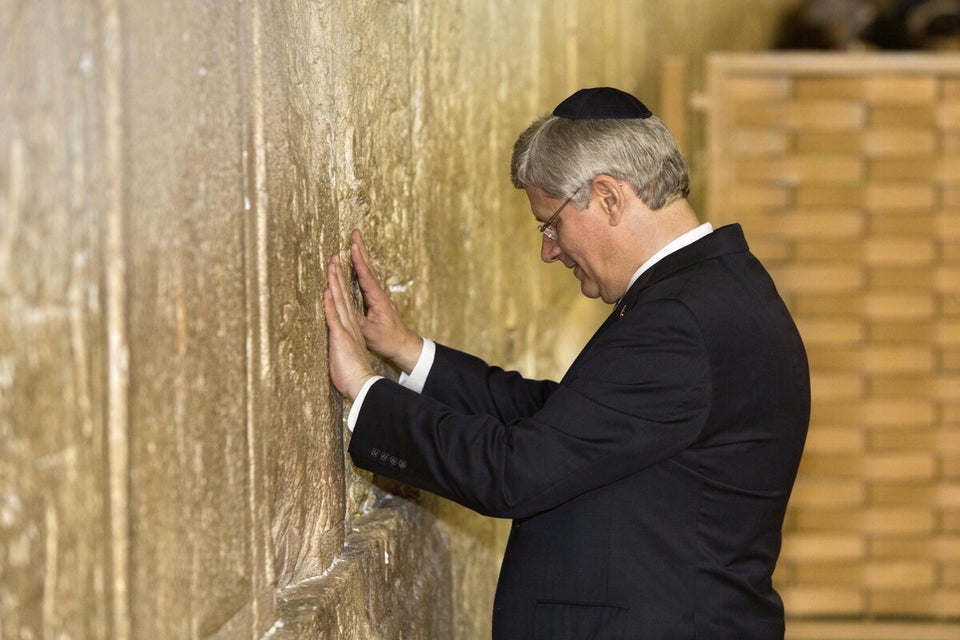 Stephen Harper's Middle East Trip