Eddie Redmayne's performance as Stephen Hawking won him a Best Actor Oscar for "The Theory of Everything," and a touching tribute from the man he played.
Now, they're going to celebrate the win together.
Hawking issued a congratulatory note to the actor on his Facebook page Sunday night, after Redmayne beat out performers such as "Birdman's" Michael Keaton and "The Imitation Game's" Benedict Cumberbatch to capture the honour.
"They've been so kind to us throughout this process," Redmayne told reporters Sunday night.
"The Theory of Everything" tells the story of how Hawking met Jane Wilde (played by Felicity Jones) while the pair were studying at Cambridge University.
It then recounts their unfolding relationship as the scientist starts to feel the effects of ALS, a degenerative disease.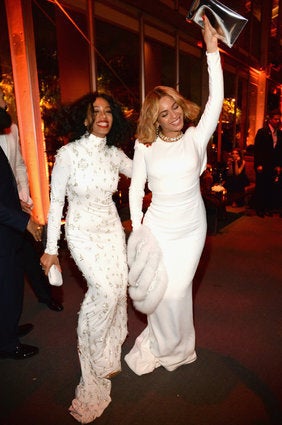 Oscars 2015 After-Party Outfits