UPDATE: The American Civil Liberties Union of West Virginia has revealed that it intends to sue Weirton Police and the West Virginia State Police for refusing to comply with part of a freedom of information request related to Ronald D. Williams Jr.'s shooting.

"During the course of looking into the incident, it was brought to our attention by Mr. Mader that he was terminated for trying to deescalate the situation," said the organization's interim executive director, Jeff Martin, in a press release.

"This is unacceptable."

He said that the organization would be filing a new freedom of information request for records and documents about Mader's termination.
Officials in a West Virginia city are disputing an allegation that a police officer was fired for not shooting a man.
Stephen Mader, who used to work as a cop in Weirton, opted not to shoot an armed man back in May and talk him down instead, according to the Pittsburgh Post-Gazette.
The 25-year-old told the outlet that Ronald D. Williams Jr.'s gun was pointed at the ground, but that the suspect was daring Mader to shoot him.
When two other cops arrived on scene, one of them fatally shot Williams after he waved his weapon, which turned out to be unloaded, at them.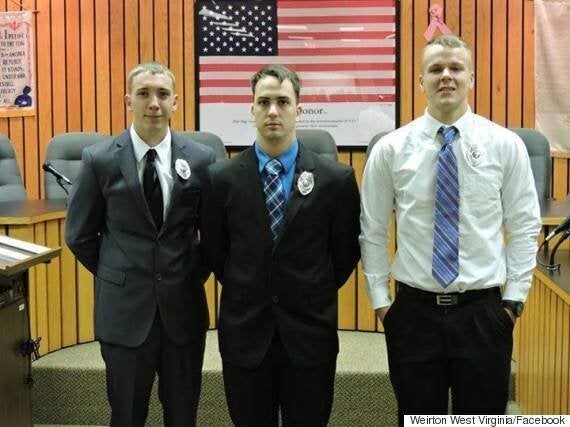 Stephen Mader (centre) was let go a month after he opted not to shoot a man. (Photo: Weirton West Virginia/Facebook)
An investigation found the shooting was justified, and a month later, Mader was let go from his job. He said he was told in a letter that he "failed to eliminate a threat."
But Weirton officials denied the implication that Mader was fired because of his role in Williams' shooting, saying his termination revolved around three incidents.
"This officer was afforded every opportunity," said Police Chief Rob Alexander Tuesday, according to the Weirton Daily Times.
In a press release obtained by WTOV, officials alleged that not only did Mader not de-escalate the situation involving Williams, but did the opposite by cursing at him before a weapon was drawn. An investigation also found that Mader "froze" on scene and didn't communicate with the other cops.
They also said that in another situation, Mader ruled that a death was due to natural causes when evidence showed it was a homicide investigation. This led evidence to be moved, contaminating a possible crime scene.
Officials also claim that he searched a vehicle without having a search warrant or probable cause. Charges were laid against a man for disorderly conduct, but those were dropped after it was discovered that Mader's search was illegal and he swore at the man's wife.
"The officer was terminated for conduct unbecoming an officer and not for the reasons the Pittsburgh Post-Gazette claims," the release read.
"We will not allow the community to be put at risk from any employee that shows careless disregard to their duties within the community."
It said he had several rights to appeal.
But Mader told the Post-Gazette in a story published Wednesday that he had no idea he might be fired before the Williams incident, and that a report about his termination only contained two sentences on the other incidents.
He said he did raise his voice and curse at Williams to get the man to remove his hands from behind his back, but used a calm voice once he saw that Williams had a gun.
Officer receives support online
"Too bad the Chief is Alexander is a cowardly piece of shit who doesn't value human life," wrote Shaun Marr on a post about the region's water work.
One man even called out the city on a Sept. 11 memorial post.
"Really your city has the nerve to post Remember 9/11 when your corrupt Police Chief fire a hero Marine for not killing a man who needed mental health care....SHAMEFUL!!" wrote Jason Blenner.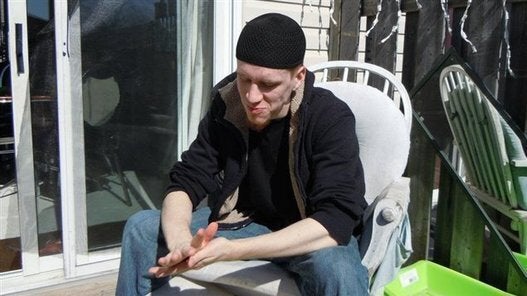 Terror Suspect Aaron Driver Killed In Police Confrontation