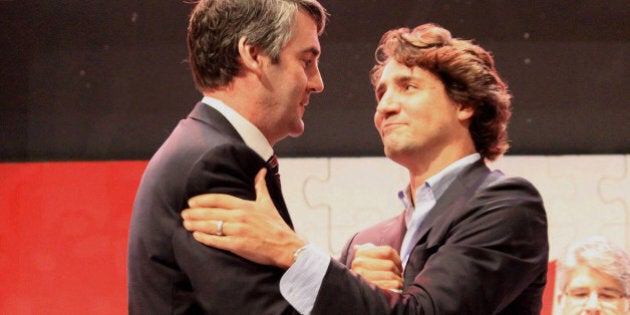 Nova Scotia Liberal Leader Stephen McNeil may be hoping a "bromance" with federal Grit Leader Justin Trudeau can give him a boost in the provincial election set for Oct. 8.
Sure, Trudeau's inclusion in the ad was subtle, but in a pricey 30-second spot, every image counts.
"While federal NDP Leader Thomas Mulcair, for example, campaigned with BC NDP Leader Adrian Dix in the recent B.C. provincial election, I'm not aware of any advertising in which Mulcair appeared with Dix," Akin wrote on his blog. "Anyone else know of political advertising by a provincial party featuring a famous, popular and good-looking federal leader of the same party?"
A quick look through McNeil's Facebook page reveals three albums featuring photos of both the N.S. Liberal leader and Trudeau, who participated in a fundraiser in October, 2012 and rallies in both the spring and summer in support of Nova Scotia Grits.
At a rally in May, Trudeau vowed to do everything he could to help McNeil defeat Dexter, calling the provincial election a top priority, The Chronicle Herald reported.
"The best way to help the Liberal Party of Canada is to elect a Liberal premier in Nova Scotia," Trudeau told supporters.
"One of the great things about our party in Nova Scotia is that we work very closely together with the federal party, and we'll be relying on them," McNeil said. "We'll be relying on Justin."
"Justin brings passion and energy to federal politics that is catching people's attention," McNeil said. "People have been captivated by his campaign because he is focused on moving our country and our party forward."
But Mulcair's experience in British Columbia illustrates the hazards involved when a federal leader puts some skin in the provincial game.
The federal NDP leader wasn't shy about his desire to see the provincial New Democrats win the B.C. election and even campaigned with Dix's team.
"I have three priorities for the spring session," Mulcair told HuffPost Canada in April. "The first is to get Adrian Dix and the NDP elected in B.C., the second is to get Adrian Dix and the NDP elected in B.C., and the third is to get Adrian Dix and his party elected in B.C."
Unlike other political parties in Canada, NDP federal and provincial branches are very integrated. As such, some pundits viewed Dix's loss as something of a low point for Mulcair as well.
"Thomas Mulcair should be one worried Leader of the Opposition when he awakes today," McParland wrote the day after the vote.
With McNeil now the acknowledged front-runner in a campaign that is expected by many to get nasty, is it possible a loss in Nova Scotia could reflect poorly on Trudeau? Tell us your thoughts in the comments below.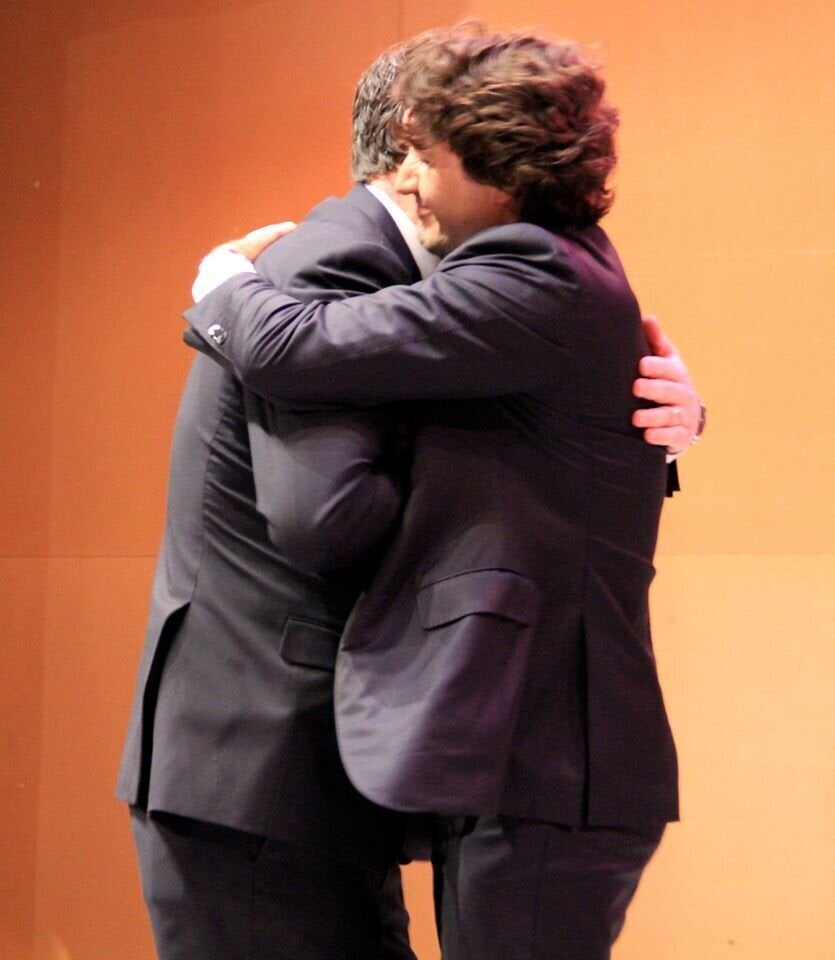 Stephen McNeil-Justin Trudeau 'Bromance'