Stephen Poloz is warning that Canada's economy could miss even scaled-back expectations in the early part of this year, and has hinted the bank could implement extraordinary measures to fight the slump triggered by a collapse in oil prices.
Poloz' comments come days before Tuesday's release of GDP figures for January, which will give Canadians the first official glimpse of how the economy has been doing in 2015.
Though Poloz and many other economists have said lower gas prices would boost consumers, offsetting some of the damage to oil exporters, he suggested that may not work for Canada this time.
"In theory lower oil prices mean [putting] more money in consumers pockets, but . . . if an oil company cancels [an investment] project, laying off a worker, that guy will not have the money to buy a new pick-up truck. That spreads pretty quickly," Poloz said.
That concern about oil price pain "spreading" to the rest of the economy has been on the lips of many analysts. Nomura Securities warned last week of signs of "contagion" from oil prices in other parts of the economy, and singled out construction, engineering and Canada's banks as being vulnerable.
Poloz suggested the central bank could take action beyond cutting interest rates if warranted. He hinted the bank could launch its own Canadian version of "quantitative easing" -- the practice of a central bank buying up assets in order to flood the economy with money.
The U.S. would down a six-year-long, $85-billion-a-month quantitative easing program last year. Faced with flagging growth and threats of deflation, the Eurozone embarked on an 50-billion-euro-a-month quantitative easing program earlier this year.
Poloz sees a bright spot in the lower loonie, which he says is already helping Canada's manufacturing sector get back on its feet.
"Now that the Canadian dollar has depreciated and U.S. investment is starting to fire on all cylinders, we are reasonably confident the export side will recover," he told FT.
"The manufacturing sector is turning around nicely. We were losing a lot of the auto parts manufacturing to Mexico. That calculus has shifted."
However, a bounce-back in manufacturing hasn't yet materialized in data on Canada's economy.
StatsCan reports that manufacturing shrank 1.7 per cent in January, the third decline in four months. Wholesale sales took a 3.3-per-cent tumble that month, the largest drop in six years.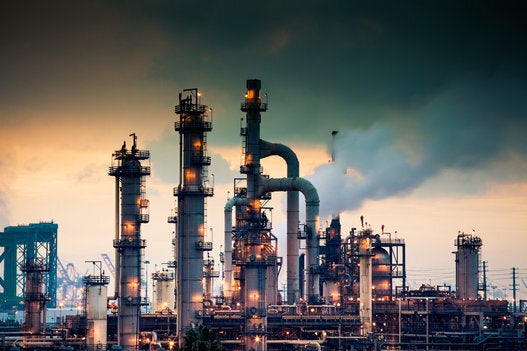 Biggest Risks To Canada's Economy In 2015 And Beyond