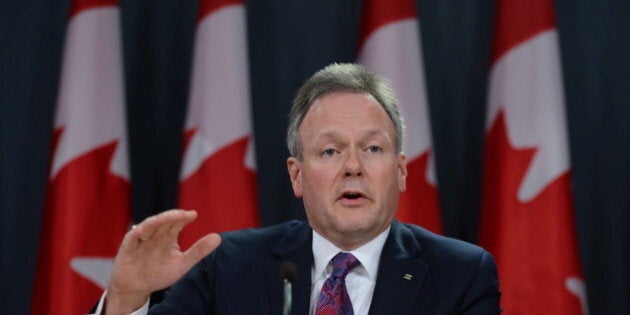 Stephen Poloz may be trying to sink the loonie.
But it's not some underhanded plan to damage Canada's currency that the Bank of Canada governor may have in mind: Rather, it may be a "stealth" plan to stimulate the economy without lowering interest rates further, CIBC says in a note.
For the Bank of Canada, that's a problem, because the bank is counting on a pick-up in exports to keep the Canadian economy going. Right now, the country is relying on internal demand to drive the economy — i.e., it's relying on consumers to keep on taking more debt and buy ever more expensive houses.
In other words, future economic growth will have to rely more on exports, less on credit cards.
And to get those exports going, Poloz may be intentionally talking down the value of the Canadian dollar, Shenfeld writes.
Shenfeld says Poloz's hints that the bank won't be raising rates anytime soon are meant to take the steam out of the loonie. (Traders tend to ditch a currency if they think that country's interest rates are headed down.)
A "phantom rate cut, one hinted at but never delivered, carries much less risk [than an actual rate cut], and could be used to weaken the Canadian dollar to provide stimulus where it's wanted, in the export sector," Shenfeld writes.
CIBC has lowered its forecast for the loonie, expecting it to be around 91 cents U.S. at the start of next year, though it expects the currency to bounce back a bit, to around 95 cents U.S., by the end of next year.
All the negativity surrounding the Canadian dollar has already been taking a bite out of it. The loonie hit three-year lows earlier this week, and is down more than seven per cent against the U.S. dollar since it was trading above parity this spring.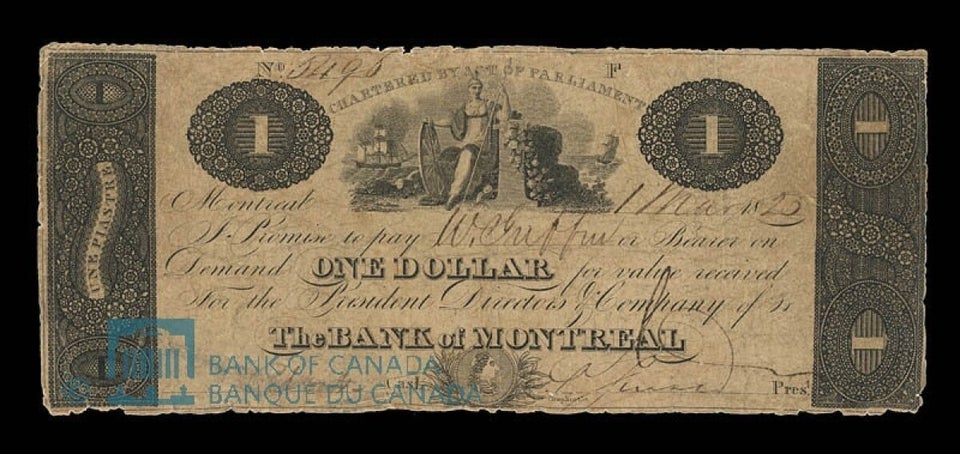 Evolution Of The Canadian One-Dollar Piece
Popular in the Community