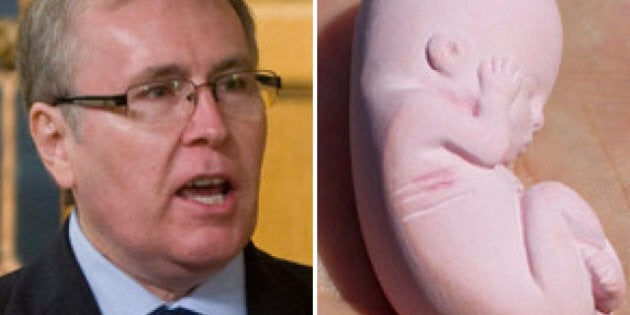 OTTAWA — A Conservative MP is proposing a roundabout way of reopening the abortion debate, despite the Harper government's insistence that it has no plans to engage in the conversation.
Stephen Woodworth, the Tory MP for Kitchener Centre, said he believes it is unacceptable — "illegitimate and wrong" — for Canada to have a law that doesn't recognize a "child" as a human being before the moment of "complete birth."
Woodworth favours reopening the abortion debate, he told reporters Monday, as he acknowledged that a motion he tabled Monday morning was a first step toward doing so.
"Whatever view one has about other issues, does it make medical sense in the 21st century to say that a child is not a human being until the moment of complete birth?" Woodworth asked reporters.
Parliamentarians and Canadians have a duty to reject any law that doesn't recognize human beings as human beings, he suggested.
But Opposition MPs were quick to latch on to Woodworth's motion as an indication that Prime Minister Stephen Harper's Conservative Government intends to allow a debate on a woman's right to choose.
"(Harper) always says he doesn't want a debate on the topic but then he lets his MPs start one," NDP interim leader Nycole Turmel told reporters.
The controlling Prime Minister could shut his backbench MP down, if he wanted too, Turmel suggested.
The question of when life begins is directly tied to determining when a fetus is given the right to live, Bloc Quebecois MP Maria Mourani told reporters after Question Period Monday.
"Whether you want to or not, the debate on human beings is a debate tied to abortion as well as all types of questions related to genetic research: children, test-tube babies, everything is tied to this definition of a human being," she said.
With Woodworth's abortion motion coming on the heels of Conservative Senator Pierre-Hugues Boisvenu's open musing on the death penalty, Mourani said she was questioning whether the Tories were trying to use the back-door to pass controversial ideas "of their own."
Woodworth's motion calls for the formation of a special committee to determine when a human being is formed and, based on that conclusion, what the consequences would be of recognizing a fetus as a human being before it leaves the womb.
Aside from the obvious consequences regarding the availability of abortions in Canada, other individuals, those in a coma or people who "haven't reached the age of reason," might also be affected by any changes to the law, Woodworth noted.
The Conservative government, mindful of responses from opposition parties and Canadians, was swift to issue a press release stating it has no plans to reopen the contentious debate.
"Private Members motions are considered in accordance with the rules of Parliament. The Prime Minister has been very clear, our Government will not reopen this debate," Justice Minister Rob Nicholson stated in a press release in reaction to Woodworth's motion.
Public Works Minister Rona Ambrose told MPs in the House of Commons, that this was an issue that people would probably continue to debate but the Prime Minister had said it "very clearly that we have no interest in this debate."
If Canadians realized their country has a 400-year-old law that doesn't recognize life before a baby's "little toes" come out of its mother, Woodworth suggested, they wouldn't be scared to engage in a debate.
Woodworth would not say when he thinks life begins but The Campaign Life Coalition which came out in support of his motion, said was clear to them that scientific evidence shows "life begins at conception."
The Kitchener MP said he believes, however, that "children are human beings for quite a considerable period of time prior to the moment of birth." He readily acknowledged some people don't wish to change Canada's laws but said he hoped his motion would get people thinking about the issue.
Woodworth be successful in forcing a debate on the question of abortion but that would be about it, Liberal interim leader Bob Rae predicted.
"I feel there will be a good majority of the House that will vote against such a motion," Rae said.
Previous efforts by Conservative backbench MPs Ken Epp and Rob Bruinooge to bring in right-to-life legislation failed during the minority Harper governments despite having sizeable support from the Tory backbench.
Woodworth acknowledged his motion may not pass, but he noted that private member's motions are most often "free" votes with MPs acting without instruction from party leadership.
"In our party, we have a policy which says that private member's business on matters of conscience should not be wiped," Woodworth added.
Even if the motion fails, Woodworth's desire to have a national conversation on the issue of when life begins will be realized. His motion will get two hours of study in Parliament.
It could be up for discussion sometime in March and debated for a second time and voted on before MPs head home for their summer break.
Like Huffington Post Canada's Ottawa Bureau Chief Althia Raj's reporter page on Facebook and follow her onTwitter for all the latest news from Parliament Hill.
althia.raj@huffingtonpost.com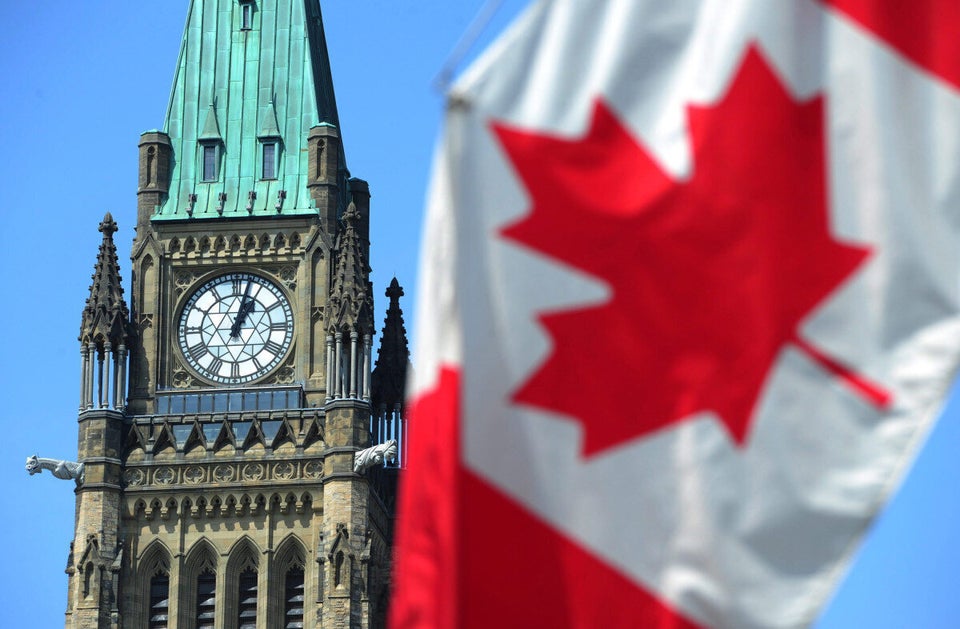 Parliament Resumes Things to Watch