The world has hit peak home furnishings, according to an Ikea executive.
But the world's largest furniture retailer remains adamant it's part of the solution, rather than the problem.
Steve Howard, head of sustainability with the Swedish company, told audience members at a Guardian Live event in London last week that mass consumption has been the culprit behind other "peak" crises in past decades.
"If we look at a global basis, in the West we probably hit peak oil. I'd say we've hit peak red meat, peak sugar, peak stuff … peak home furnishings," Howard said, joking, "It doesn't sound quite so threatening."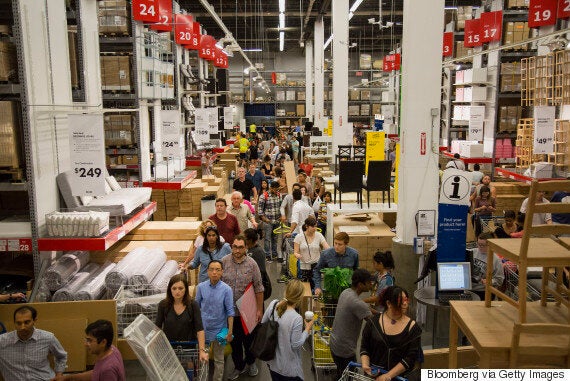 Customers wait in line to checkout at an Ikea store in the Brooklyn borough of New York, U.S., on Sept. 19, 2015. (Photo: Michael Nagle/Bloomberg via Getty Images)
Howard joined other sustainability experts for a debate oriented around business — specifically if companies are still in denial about the realities of climate change. He spoke about the impact of the COP21 Paris climate talks on the business community.
"Paris was the beginning of a turning point," he said. "We have an incredible opportunity to seize the moment, let's reinvent our business models and create sustainable abundance."
'Breathtakingly cheap' energy prices coming
Despite the suggestion that the company's customers are particularly culpable in the "peak stuff" situation, Howard said Ikea is moving ahead on the right side of history by reshaping its business practices to be more environmentally-friendly on an international scale.
The company has pledged that by 2020, its stores will be powered by renewable energy owned and operated by the company.
Ikea Canada made headlines after it purchased a 20-turbine wind farm in Pincher Creek, Alta. in 2013.
Last year, the company became the first major Canadian retailer to phase out the sale of incandescent lights, replacing stock with only LED bulbs.
"We will be increasingly building a circular Ikea where you can repair and recycle products."
Looking at an international level, Howard added that in 20 years, he predicts energy prices to be "breathtakingly cheap" — so it's imperative companies work on creating reality-based "winning" narratives to encourage business practices that produce "green abundance."
And for a company that prints a catalog distributed twice as widely as the Bible, that kind of change begins by transforming its own business practices and products it offers to customers.
"We will be increasingly building a circular Ikea where you can repair and recycle products," he said.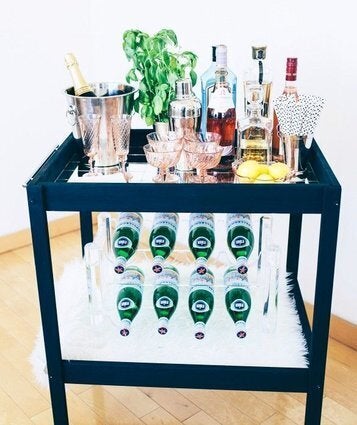 Clever Ikea Hacks For The Entertainer