An NDP MP accused Canada's public safety minister of using "inflated rhetoric" after he referred to the Holocaust during a hearing on the Conservative government's proposed anti-terror legislation on Tuesday.
Blaney said the proposed bill would help the government target websites that distribute "extremist ideology" and promote "hatred and violence." To emphasize his point, he compared threats made by the Islamic State to those made by Nazi propagandists.
"The Holocaust did not begin in the gas chambers," said Blaney during his testimony. "It began with words."
But the remark did not sit well with Garrison, who called the reference an example of the government's "over-inflated rhetoric" surrounding the bill.
"There is no equivalence in anything we're talking about here to the Holocaust," he said. "And at best, the reference seems to trivialize the Holocaust."
He offered Blaney a chance to withdraw his remark.
But Blaney defended his statement, saying, "Violence starts with words, hatred begins with words."
"I could talk to you about the Rwandan genocide that began on the radio and contributed to a horrible genocide," he continued.
He added that there's "no place in Canada" for anti-Canadian sentiments and hate propaganda.
"Let's call a cat a cat," he said.
Blaney testified alongside Justice Minister Peter MacKay and RCMP Commissioner Bob Paulson before a standing committee on public safety and national security. In his opening remarks, Blaney made a pledge to "set the record straight" on criticisms of Bill C-51 from "so-called experts."
On Sunday, B.C. Premier Christy Clark expressed her worries that the bill could "impinge" the rights of Canadians, saying the measures need better oversight.
"When you give up personal freedoms, it's very hard to get them back," she said.
However the Conservatives argue the proposed measures are needed to give the authorities more tools to tackle radicalization and track terrorists.
"Canada and Canadians are being targeted by jihadi terrorists simply because these terrorists hate our society and they hate our values," Blaney said.
The minister also addressed concerns that Bill C-51's broad language may criminalize those who organize and participate in "lawful" protest.
"These allegations are completely false and, frankly, ridiculous," said Blaney.
If passed, Bill C-51 would expand information-sharing privileges between different arms of the government, including CSIS. Authorities would be given the power to make more "preventive" arrests and detain terrorism suspects for longer without charge.
With files from The Canadian Press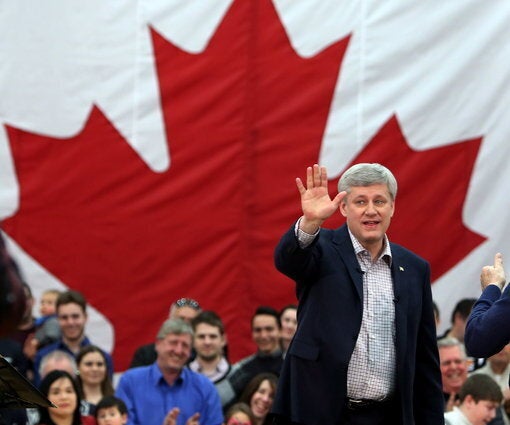 5 Things To Know About The Anti-Terror Law