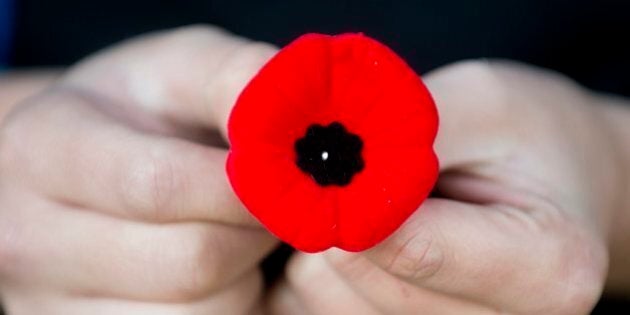 Editor's note: This article was originally published in 2014.
Less than a month after the tragic events of the week of October 20, 2014, resulting in the loss of two military members — Warrant Officer Patrice Vincent and Corporal Nathan Cirillo — Canadians from coast to coast and other nations around the globe, are about to commemorate, for the 96th time, the day the Armistice of the First World War was signed.
To avoid making a faux-pas, while honouring our family, community and country heroes, those who courageously give us the freedom to be proud of our heritage; here are the facts, dos and don'ts of Remembrance Day.
Remembrance Day, is our national day to show respect to the devotion of the 1,500,000 Canadian men and women who have served and the more than 100,000 who have been sacrificed, to foster peace in all international conflicts since the First World War .
Why do we pay homage on the 11th hour of the 11th day of the 11th month?
On November 11, 1918, at 11:00, Paris, France time, the Armistice, between Germany and the Allies, was signed to mark the end of the Great War, World War I.
Remembrance Day is also called Armistice Day in other countries, in and out, of the Commonwealth. In the United States it is referred to as Veteran's Day.
Great Britain observes Remembrance Sunday on the second Sunday of November.
It is not a statutory holiday in all Canadian provinces. The exceptions are: Nova Scotia, Newfoundland, Ontario and Quebec.
1. Do take two minutes of silence.
This is the most sacrosanct element of Remembrance Day. Bow your head, stand still, reflect and honour veterans in this meditation of gratitude and peace.
Watch this soundlessTwo Minutes of Silence video that includes many internationally known Canadians. How many did you recognize?
2. Don't take a selfie while honouring.
You don't need a photo to immortalize this instant. Feel the unity and the reverence. Your mind and soul will guide you back in time when you need to.
Question: "As a man attending an outdoor Memorial, do I have to remove my hat during the Moment of Silence?"

Answer: Yes. Gentlemen should remove their hats. It is a sign of respect. Ladies are exempt from this rule and may keep their hats on, unless it is blocking someone's view of the commemoration.
What is proper poppy pinning protocol?
In May 1915, John McCrae, a Guelph, Ontario native, who served as a doctor in the Royal Canadian Army Corps, wrote In Flanders Fields. In his poem, the Major who became Lieutenant-Colonel, describes the first sign of life after death; blood coloured blossoms on soldiers' graves.
To this day, poppies still grow on the battlefields of Flanders.
In 1918, two days before Armistice, after reading Dr. McCrae's poem, Ms. Moina Belle Michael, an American teacher on duty at the 25th Conference of the Overseas Y.M.C.A. Secretaries, pledged and campaigned for poppy wearing as a symbol to "keep the faith with all who died."
At the end of the First World War, Madame Guérin, a French woman, also inspired by the poem and further more by Ms. Moine's movement, suggested that poppies be manufactured and sold to benefit the wives and orphaned children of fallen soldiers.
Poppies were first distributed to Canada in 1921.
Today, The Legion Service Bureau organizes the Poppy Campaign. As they distribute 18,000,000 plastic versions of the flowering red plant, they receive donations for their services which ensure that Veterans and their families are cared for.
Question: "Can I wear my grandfather's medals when attending a Remembrance Day memorial?"

Answer: No. Although it may bring you comfort and pride, this is absolutely not acceptable. It would be quite disrespectful to the courage that he displayed and the honour that was bestowed upon him.
3. Do wear your poppy on the left, close to your heart.
Although, there is never a wrong time for wearing the poppy, it is typically worn from the last Friday of October until the closing of the commemoration ceremony. When attending a memorial service, it is appropriate to dispose of it at the bottom of the monument.
Question: "Why did Prince Charles and Camilla wear two poppies when they visited Canada in November 2009?"

Answer: The royal couple wanted to honour the fallen soldiers from both countries; theirs and ours.
4. Don't add bling to the poppy.
A plain plastic poppy is perfect.
As Don Cherry, the colourful Hockey Night in Canada commentator, found out when he replaced the simple metal pin with an official Canadian Legion pin to better secure it to his lapel, the poppy cannot be "defaced," in any way.
Madame Marois, the ex-Premier of Québec, also got publicly called out on this gaffe when she removed the black middle and substituted it for a fleur-de-lys.
Even placing a small Canadian flag in the middle of a the traditional plastic poppy would not be appropriate.
5. Don't recycle to reuse this year's poppy, next year.
That is a definite no-no. Disposal is left to the discretion of the wearer. Placing it in the recycling bin is acceptable.
As Canadians, this year, more than ever, we know how courageous standing for peace in uniform is. It is a second away from sacrifice. One that can happen right here at home, in our native land, Canada.
The next time you recognize an army, air force, merchant marine or navy; officer, soldier, cook or chaplain; honour, thank and remember.
You have a sticky situation at work or home? This is your forum. Write to Julie and she will reply promptly. Want more solutions to sticky situations? Go to Facebook, Twitter or order your autographed copy of Etiquette: Confidence & Credibility. Planning a conference? Julie happily travels coast to coast and beyond, to present customized activities. With Julie's help gone will be awkwardness, embarrassment and faux-pas.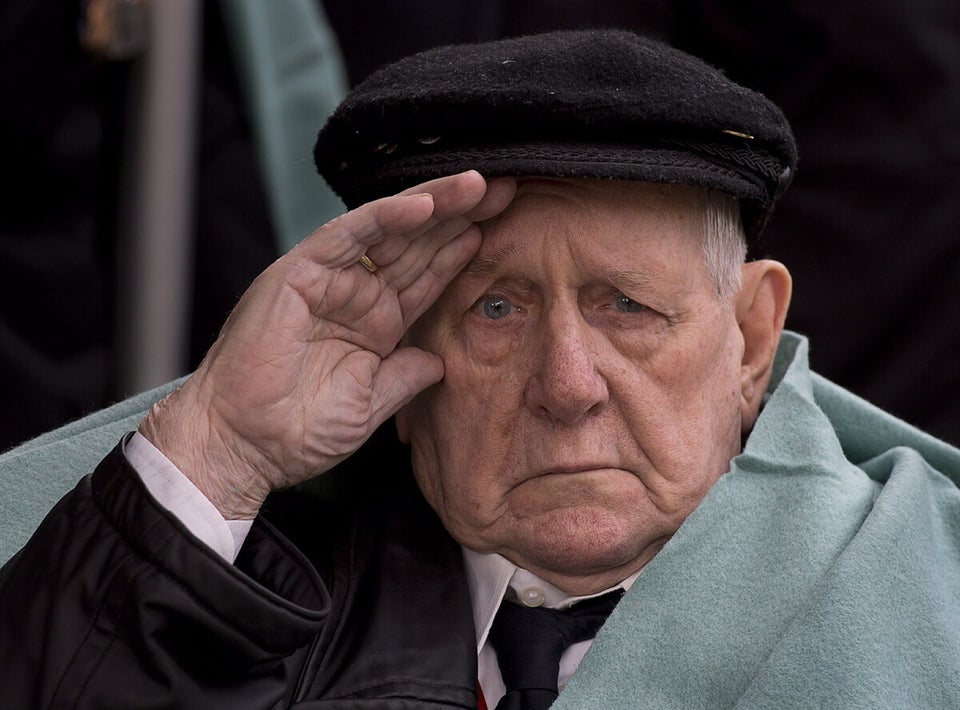 Remembrance Day 2013
Popular in the Community