Right here in our homeland, anywhere in our six time zones, Canadians will be singing, sipping and smooching.
Here is your New Year guide with good, should and fun to know celebration facts.
The famous but mysterious hymn
The annual aurevoir song or better yet, the traditional chant that nobody knows the words to is called Auld Lang Syne. The poem was written in the 1780s, by Robert Byrne, a Scotsman.
Just like Billy Crystal's character in this Harry Met Sally video clip, for as long as you can probably remember, you have been annually humming the tune while wondering: "What does it really mean?" Sally, the vintage Meg Ryan character summed it up best: "...it's about old friends." The title can be loosely translated as: "for old times sake, to past friendships and to not forgetting friends from the past."
The lyrics of the song have evolved through time. Here are the current lyrics, in this Mariah Carey rendition,. You can practice along or play it at midnight for your guests to join in with you and Mariah.
The origins of the word toast are attributed to the 17th century Roman practice of making cheaper wines more drinkable. A piece of burnt toast was placed at the bottom of a wine glass to absorb undesirable flavours while decreasing the wine's acidity.

The heritage of toasting, touching glasses prior to drinking, is associated with medieval poisoning rituals. Conquerors would clink glasses hard enough so that their wines would spill over into their opposite's glass. Suspicious glances would exchange as each party hesitantly took a sip.
Later in history, to counter this ritual, a host would drink to his guests' good health. To prove that the wine was safe, he would pour a glass from a communal jug and be the first to take a sip from his glass.
Although many hosts will serve champagne, these days, it is perfectly acceptable to usher in the New Year with a non-alcoholic sparkling water, pop or juice. This ceremonial toast is about conviviality and celebration not the beverage.
It takes six twists to remove the champagne's cork cage.
Champagne pops at 65 kilometres per hour.
The pressure inside the bottle is six atmospheres, equal to the pressure inside a bus tire.
There are approximately 49-million bubbles inside a bottle of champagne. This means that 9,800,000-million tiny bubbles will lift your spirits every time you drink one glass. You don't believe me? Count them.
The champagne coupe is said to have been modelled on Marie-Antoinette's breast.
Marilyn Monroe once took a champagne bath. It took 350 bottles to fill her tub.
All champagnes are sparkling wines but only those that meet the following three criteria can get the luxurious appellation. Champagne:
is exclusively harvested in one of France's 357 villages, in the region of Champagne.
is solely made from the region's Pinot Noir, Pinot Meunier and/or Chardonnay grapes.
undergoes the fermentation process, the addition of sugar and yeast, twice.
When serving champagne, fill the glass, coupe or flute to ¾. To prevent drips, end your pour by twisting the bottle upwards.
When drinking champagne, hold your glass by its stem. When drinking at a sit-down meal, place it to the right of your water goblet.
3,2,1, mind your midnight manners
The reason we ring in the New Year by making noise at midnight; yelling, tooting, whistling and setting off fireworks, is to chase away the evil spirits and bring good luck.
The Romans initiated a New Year's eve tradition, called the Festival of Saturnalia, where they kissed and partied all night until they passed out.
Legend has it that kissing the one you are with at midnight will strengthen your relationship.
Some single people believe that not being kissed at midnight will bring a year of loneliness.
The science of kissing is called philematology.
Two-thirds of people tilt to the right to kiss.
Passionate kissing burns 6.4 calories a minute.
A Hershey kiss contains 26 calories.
An average person spends two weeks of his or her life kissing.
33 per cent of people open their eyes while kissing.
The origin of the 'X' as a symbol for a kiss dates back to early Christian times when a cross was drawn on documents and it was kissed at the signature to mean sincerity. The 'O' was used in a similar fashion by Jewish immigrants arriving to the United States.
The first embrace of the year should be reserved for the one you came with. Kiss tenderly and keep it timely. Even if you just got engaged, people around you may get uncomfortable if it extends past the short and simple smooch.
For the other pecks respect the hierarchy of family and friends based on longevity and seniority.
If you do not have an official date, it is perfectly acceptable to plan your smooch with some stranger. After all, it is New Year's Eve and there is magic in the air. Find the person that you fancy and strategically place yourself in kissing distance for when all exclaim: "Happy New Year!" Be prepared. This first exchange could be on the cheek or lip. Observe the other person's body language and position yourself according to your feelings. Either way, respect a 'Christmas tree space' between you. Only the top of your bodies meet. There is no belly contact for this premiere.
Sticky situation: You have been cornered and feel a lip smack coming your way from the more than slightly tipsy, not your type, tiara wearing, too tanned guy.

Solution(s): Politely make eye contact and quickly take your glance and lips to his cheek. Gently take a step back, with your hands up in the air. Say: "Happy New Year!" turn around and move on to the next person.
Sticky situation: At a distance, you spot an unwanted peck coming your way.

Solution(s): 1. Evasively go to the washroom to freshen up. 2. Gather your friends for a group hug. 3. It may be time for you to thank your host and make your exit.
Whether you will be singing with siblings, sipping champagne solo or smooching with some stranger, I wish you magic during your celebration and may your 2014 career vision come true.
Have a sticky situation at work or home? This is your forum. Write to Julie and she will reply promptly. Want more solutions to sticky situations? Check out Facebook, Twitter and order your autographed copy of Etiquette: Confidence & Credibility. Planning a conference? Julie happily travels coast to coast and beyond, to present customized activities.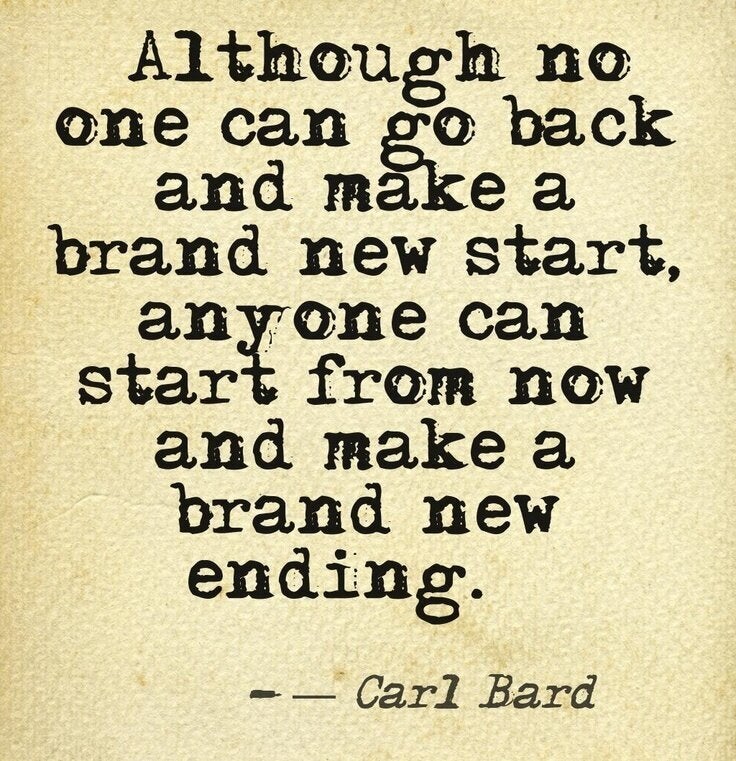 20 Inspirational Quotes