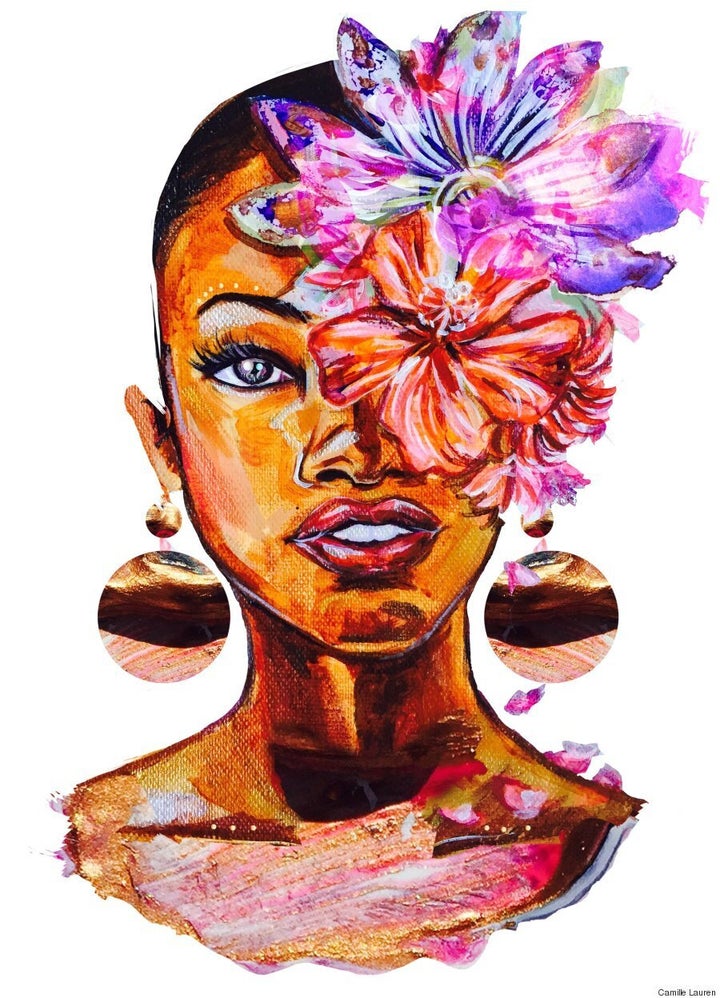 une 2011 was the most difficult time of Stacy-Ann Buchanan's life. Every morning, the sun would spill in through the open windows of her bedroom and force her to open her eyes. She hated being awake.
Some days she would stay in bed all day, hiding from the world under a white duvet. She wouldn't eat. She wouldn't bathe. She wouldn't brush her teeth, sometimes for days. Often, she would hide out in her bathroom, her favourite escape, where she could cut out the world around her.
When she forced herself to go out, after countless texts from friends, she went to clubs or movie premieres in Toronto. She spent hundreds of dollars on her appearance — if she looked good on the outside, no one would know she was rotting from within.
$200 for hair. $100 to weave hair. $55 on nails. $350 on an outfit. Who cares?
"I always made sure my nails were always done, my hair was perfect, skin was perfect because I knew inside I was dirty. I knew something was wrong, so I tried to fix it. I wanted to make sure nobody could see," she tells the Huffington Post Canada.
The 33-year-old actress spent months playing this persona: a happy Jamaican woman who was a social butterfly. But this "dirtiness," this feeling she couldn't cover up with makeup, was depression.
She carried the weight of her mental health issues alone, keeping her secret from her loved ones. Her birthday was coming up, but Buchanan didn't think she would see another year.
"I remember telling myself, 'I am never going to see 30. Never.'"
She went to the bank and put her possessions in her brother's name. If she wasn't going to live, at least the bank wouldn't keep her money, she thought. She made sure her profile pictures on Facebook looked good, because how else would she be remembered?
For African, Caribbean and black (ACB) Canadians, the struggle for mental health is often a silent one. With misunderstandings within the community around what mental illness means and barriers that prevent individuals from accessing help or safe spaces, dealing with depression, anxiety and other disorders becomes challenging and complicated.
Dr. Natasha Browne, a psychologist based in Toronto who often works with Caribbean clients, says not only is mental health difficult to discuss, it's quite hidden within the black community.
"We are also adding additional layers with issues of racism, sexism, classism and a heightened stigma within the community itself," she says. "It is seen as almost an all-or-nothing phenomenon."
"Either you are perfectly 'normal,' or you are at the opposite end of the spectrum, which means you are suffering from psychotic symptoms or you're 'crazy,' and as a result, you are ostracized," explains Browne.
A black man or woman experiencing a mental health challenge is more likely to hide it or delay seeking help over the fear of being shunned or labelled by the people around them, she says. Sometimes, the person may not even be aware he or she has a mental health problem.
Often, people don't discuss issues of addiction, depression or anxiety, Browne says, because there's not a lot of language that describes what it feels like to have a mental illness and be of colour.
Difficulties finding a therapist of colour or an organization that specifically caters to one's community — which currently does not exist for ACB Canadians — all play into larger barriers for finding types of therapy or medication that fit an individual's needs.
Sometimes the barriers are part of a larger picture of how mental health issues are portrayed in media and internalized by people of colour. Articles, personal stories and pop-culture references in mainstream media are often focused on white bodies, which creates stereotypes about mental illness as a non-coloured issue.
Alexandria Williams, a mental health advocate and co-founder of Black Lives Matter Toronto, says although a nationwide campaign like Bell Let's Talk Day is beneficial for putting mental health on the tip of people's tongues, it's still mainly focused on white faces.
"The stigma in the black community and mental health has to be broken down and it's going to take the folks from the community coming forward and saying, 'I deal with this,'" she says.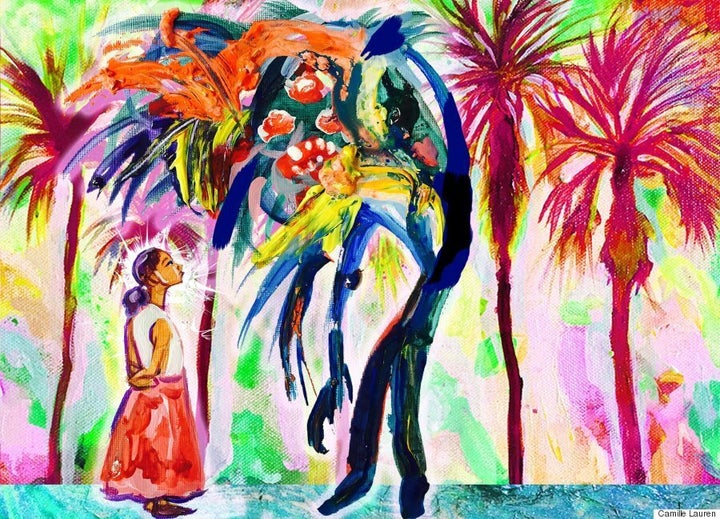 Buchanan grew up in Jamaica and immigrated to Toronto when she was 14. Her understanding of mental health issues in Jamaica boiled down to the idea that someone with an illness was shunned from the community and labelled "mad," and mental health wasn't discussed in her new Canadian home.
"I had never really heard a black person say that they were depressed or had anxiety," she says. "I was so ignorant myself that I thought it was something white girls got."
Like many young women, Buchanan had aspirations about having it all before 30. In 2011, she moved to Vancouver to pursue a career in acting. She was 28 and had done everything "right": she attended film schools, took every gig she was offered and tried to prove herself among classes of mostly white students.
But when the jobs didn't pan out and she thought of coming back to Toronto with nothing to her name, she started to feel anxious. Except, she didn't know what anxiety was.
"I was just doing everything fast. I was brushing my teeth fast, I couldn't sleep and I wasn't even chewing. It was the worst feeling in the world, I felt like my heart was going to jump out of my chest. It was uncontrollable."
Her roommate told her she was showing symptoms of anxiety. Taking her friend's advice, Buchanan went to the hospital, was diagnosed with severe anxiety and prescribed Valium.
Her parents didn't know about her diagnosis, but she told them she wasn't feeling right over the phone.
"I remember [my dad] saying, '[You're] going mad and [you] shouldn't tell anyone,'" she says. "In the Jamaican community, the moment you start talking to yourself or you're depressed, it's a sign of madness and shame."
Her parents pleaded with her to come home, so Buchanan packed her bags. But instead of leaving her anxiety behind, she spiralled into depression in Toronto.
She isolated herself in her room, avoiding friends, and eventually had suicidal thoughts. Treating her anxiety and depression wasn't on her mind; she still had not taken her prescribed medication or talked to a therapist.
It was difficult for her father to understand what was happening to his baby girl. He told her to tell her problems to strangers; at least this way, they wouldn't trace it back to her and her family.
And so Buchanan sat through subway rides in Toronto wearing sunglasses and sat on benches in public parks, in tears. Often, strangers would come up to her and help her talk through her feelings.
"My dad couldn't understand why I couldn't be a soldier like he raised me," she says. "I couldn't get over it. It takes little tiny steps, and I remember every time I told my story, it would make me feel better."
Just before her 30th birthday, the day she had dreaded, she went on a trip to Mexico with her boyfriend. A beautiful beach destination with an expensive suite would be her escape. Her boyfriend went for a swim one day, while Buchanan stayed back and cried in their room. She asked God what her purpose was, and fell asleep with the television on.
When she woke up, she stared at the screen in front of her. There was a segment on about actors who had found success by forging their own paths. In a strange way, she thought it was a sign.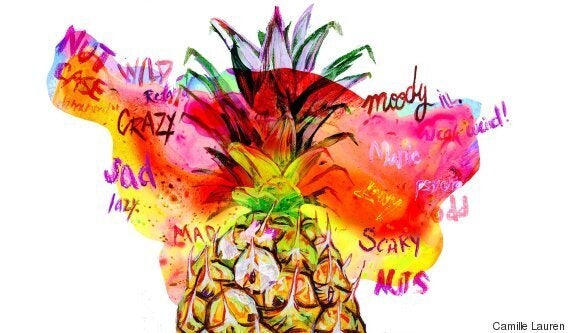 ACB communities are diverse in culture, language and religion, and the way mental health is taught in countries in Africa and the Caribbean also differs, says Akwatu Khenti, director of the Centre for Addiction and Mental Health's (CAMH) Office of Transformative Global Health. Spirituality and family values are important, and notions of mental health often come down to people's upbringings.
Historically, for example, mental illness has been portrayed in Caribbean culture as a curse, or would mean you were a person who was possessed and in need of an exorcism. Black communities and others in these countries perceived mental illness as a negative experience, one that only happened if you offended someone or were given the evil eye, Khenti says. Being ill would be considered your punishment.
Little black girls are often taught to keep their heads up to get through anything, Williams says. As adults, black women often keep the same expectation that they should manage everything.
"Regardless of what is happening within in your life, you are literally bred to believe you are strong all the time," she says. If women or men go through anxiety or depression, they often don't acknowledge it because they feel like they can't.
The conversation around how ACB communities view mental health is shifting, slowly. Western influences of a medical model of mental health, which can include medication and wellness facilities, for example, have given people new options for treatment.
Hesitation around medicine still exists, however, because there's stigma and misinformation regarding medication and its effects, Browne says.
"I usually find that a multidisciplinary approach works best in our community," she says. "Community resources such as spiritual and religious leaders and institutions are great avenues in partnership with mental health professionals in a more holistic approach to mental illness. We have to look at each individual in terms of their needs and what they would require to return to optimal health."
These indigenous types of healing are still popular and sometimes preferred methods of treatment, Khenti adds. A black man or woman may feel more comfortable by practicing a prayer, for example, which Khenti says can be quite complementary to one's therapeutic process.
David Lewis-Peart, a 31-year-old co-pastor at Sunset Service Toronto Fellowship, an inter-spiritual community ministry, says one of his ways of dealing with depression is rooted in spirituality.
Lewis-Peart's first encounter with mental illness was as a child through his mother, who was struggling with her own challenges. By the time he reached his teens, he was trying to cope both with her worsening mental health, and coming out. After he wrote a poem in grade 10 English class about how he was "going crazy," his teacher, worried about his health, asked Lewis-Peart if he wanted to talk.
Eventually, Lewis-Peart did see a psychiatrist, but his depression got worse. He started having suicidal thoughts, tried all the anti-depressants on the market and considered shock therapy.
"I dropped out of high school and was flipping burgers at McDonald's, hanging out with my newfound gay friends and allies, smoking blunts, drinking 40s (large bottles of alcohol), and popping anti-depressants," he says.
But in 2000, during his first Pride parade in Toronto, he ran into a former teacher who often had lunch with him as a kid. She invited him to go to a new church she had visited.
One Sunday, he found himself sitting in the back row of The Verity Centre for Better Living, a New Thought Christian church in downtown Toronto, held in a building coincidentally owned by CAMH. The church was filled with mostly ACB people, with a small choir of middle-aged women who were humming a hymn. The drab, grey room smelled like a familiar, comforting mixture of Mom on Sunday morning — hair oil, cocoa butter, light perfume and hard candy. The pastor opened the service with a meditation reminding the congregation that God was with them, and in them, perfect, whole and complete.
"The pastor asked all the new attendees to stand up. I stand up and a hundred black faces all turn around and lift up their hands and say, 'We love you, we bless you and we thank God for you.' This feeling washed over me and it was like, 'This is it.'"
He had the ugliest cry of his life that day.
Lewis-Peart spent the next few years opening up to this new-found spirituality and understanding of the importance of mental health. He continued talk therapy, stopped taking anti-depressants, became comfortable with his sexuality, and ended up studying counselling himself. He spent the years that followed talking to black youth and families about mental health, stigma and healing, which he continues to do.
"In my work in our ministry, I see that as mental health work too," he says. "A lot of people that come to our services are coming together to a safe space to share [their stories]." These people may be going through traumas, stress or may be newcomers or refugees to the country.
He says his major concern now around mental health and being an advocate is creating safe spaces for young black youth, especially when it comes to getting access to culturally-appropriate services and support.
People of colour face a further barrier to mental health support because of discrimination, he says.
"You have to recognize ACB communities have experienced multiple traumas, and racism is a violence that is acted upon our bodies every day," he says. "It's actually more of a surprise that there aren't more of us who are diagnosed as being unwell. Considering the things we go through daily."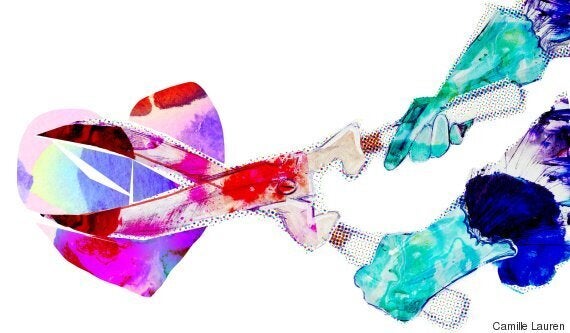 For Buchanan, Mexico marked a new phase. It was the end of August 2011 and she had been living with her anxiety and depression for months. Before the trip, she spent a lot of time thinking about former classmates' careers and why she wasn't able to achieve that same kind of success. Being in front of the camera was her initial career choice and she, like many others, wasn't getting her big break.
"A lot of my anxiety was driven by what people thought of me and what I could and couldn't accomplish," she says.
But that summer, she co-hosted a fundraiser with a friend, and was later asked to put together her own show at the same Toronto lounge.
It was the first time she would be leading her own production. She thought about the time and effort it would take to create a show, as well as that segment that played on TV as she lay in bed in Mexico. If she wasn't able to find success using the traditional route, she would make her own.
She single-handedly put together a production in 2012 called the Mystic Effect, her tribute to Vancouver, the city that changed her life. The show combined fashion, poetry, live music and dances from local communities in Toronto.
She had no headliner and didn't know if tickets would sell. She started to get anxious again.
But the show was a complete success, the type of success she was longing for.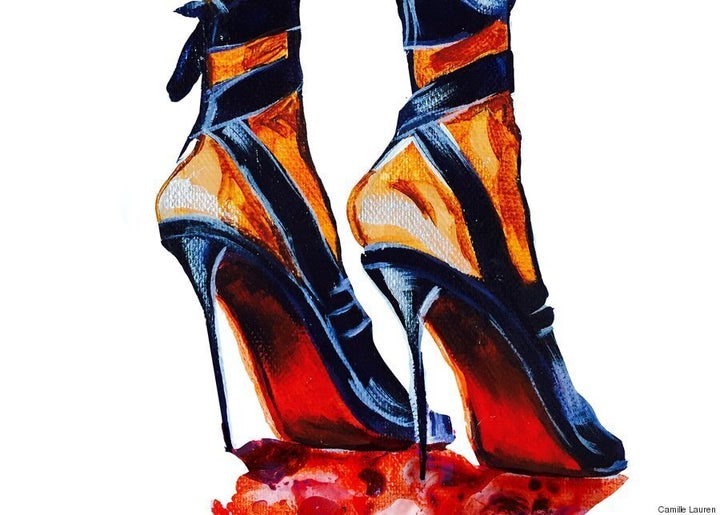 When she was introduced on stage that night, she remembered her struggles on the West Coast.
"My dad came up [on the stage] and we were crying," she says. "I knew my dad knows he almost lost me, but he couldn't help me because he wasn't raised to deal with mental health."
After the show, Buchanan spent a lot of time researching mental health and the ACB community. Her father was beginning to understand her condition, so how could she help others do the same?
Within the next year, she put on more shows and launched her own production company in 2013. Being in front of the camera wasn't important anymore, but being an advocate behind the scenes was.
When she began looking for sources, a quick Google search on black Canadians and mental health returned few results. Her director had initially planned to focus on all racialized groups in Canada, but her father thought otherwise.
"He said, 'Look what's going on around Donald Sterling right now; black people, they need this.' I told him, 'Are you going to tell them how you treated me?' And he said, 'Of course I will.' This gave me the motivation."
She found black men and women willing to talk about eating disorders, anxiety and mental health, and also shared her own personal story for the first time on film. Some of her sources dropped out at the last minute, reigniting her passion to end stereotypes that people with mental health challenges were weak or different. The documentary was shot in seven days and now, she is working on screenings to continue to #ChangeTheStigma and the conversation.
With all these career changes, Buchanan had to find her own means to deal with her mental health. The strangers she had talked to in 2011 were her initial therapists, and now, every time she told her story to someone new — whether it was a stranger who messaged her on Facebook after her documentary or standing in front of young people in Toronto schools as an advocate — it helped her deal with her inner struggles.
She also found inner peace with yoga, and says taking time to pause and relax continues to help her heal.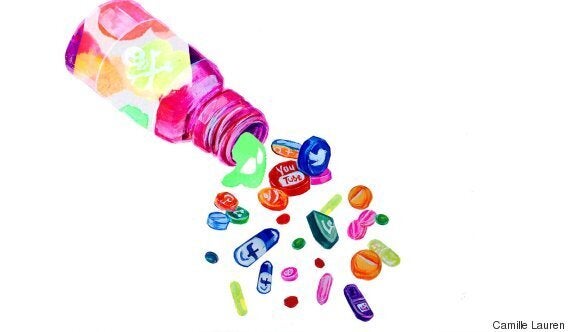 Now more than ever, social media has changed the conversations we have. Sending out a tweet, for example, can help someone in need — something journalist Terrell Jermaine Starr experienced first hand.
After the essay, hundreds of retweets and a very open dialogue about normalizing mental health, Starr and his hashtag #BlackSuicide now speak to people in need. Sometimes people reach out to him about their own stories; other times they ask him how to find help.
"With social media, it's that we don't have to go by a particular set of rules or particular set of ethics of what determines a good story. It gives an individual like me, someone with my own private account, the power to create my own narrative and narrative specifically about the black experience in how racism, how social justice or lack of social justice can lead to trauma and PTSD," he says.
We need to understand specific triggers of depression or trauma, he says, and also grasp how violence and racism can affect a child's well-being and mental health.
In his essay, he shares the struggle he had as a boy growing up with an abusive uncle who not only harmed him, but his family members as well. At that time, all Starr could think about was killing his uncle.
"I was a traumatized 12-year-old kid that was scared and all I wanted to do was make the pain stop," he says. "I didn't see myself as a killer, I didn't see myself as some gangster. I was a scared child."
For a lot of families of all races, he says, growing up with violence and abuse can change your perspective on how you endure the day-to-day struggles. In 2015, watching mainstream media run loops of unarmed black men getting shot can act as a trigger every day for some black men, he says.
"When people reach out to me and thank me for being so open and transparent about my mental health issues, it makes me think of the certain privileges that I have," he says. "I am able to gain access to my therapy through my job, and how I'm able to get the exact kind of therapist who can treat my specific kinds of needs is really an example of how each of us is able to navigate the system."
Starr has spent the last two years trying alternative types of treatment for his anxiety and says it hasn't helped his most challenging episodes. Though he once rejected medication, he would now consider it as an option.
"Mental health is such a specific individual experience and a lot of people don't have the privileges or money [for treatment]," he says. "Give people the option to explore a wide range of techniques, and at the end of the day, if the person needs medication, that's not necessarily a bad thing."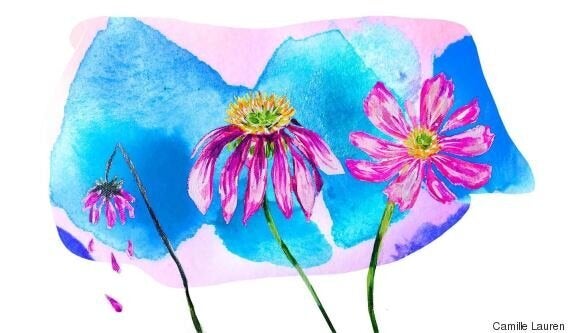 It's been four years and Buchanan's life has completely changed from those days when she couldn't get out of bed. She still has days of anxiety or stress, but it's much more manageable.
"I have down days and I let myself have them because I don't want to explode," she says.
As part of her continued healing process, she has cut negative people out of her life, keeps her social media feeds positive and lives a much more relaxed life around her career and goals. Her journey has been a spiritual one, and she's grateful for how far she has come.
The woman who once had more than 4,000 Facebook friends now has half that number. The woman who once took every acting gig she could is now more likely to say no to something she doesn't really want. The woman who once picked up her wallet for her appearance now picks up her Bible for her soul.
"I don't say the words 'crazy' or 'psychotic' anymore, because how you use these words can be damaging," she says. "I find myself very positive and I try not to let things get me down. Depression is something I never want to get back into."
After getting engaged in 2013, she will be marrying the love of her life this summer, and continues to work towards ending stigma around mental health.
She still has that Valium prescription sitting at home, so far untouched.