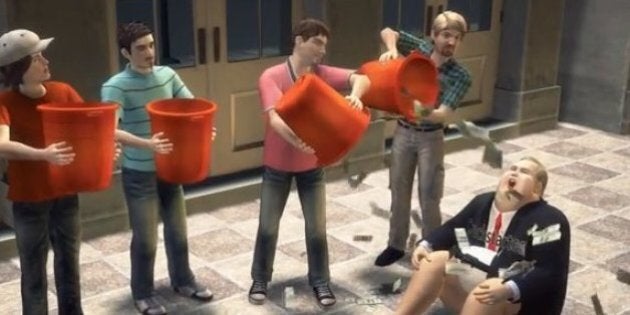 It may not be THE Rob Ford video everyone is waiting for, but it will do for now.
TomoNews, a Taiwan-based animation studio, uploaded an over-the-top interpretation of new revelations related to a video which Toronto Mayor Rob Ford allegedly appears to be smoking crack.
There's a puffing, flying Ford, Mounties, a reenactment of Gawker editor John Cook's meeting with Somali drug dealers, and a "Scarface" moment near the end with RoFo in his undies.
You really have to see it for yourself.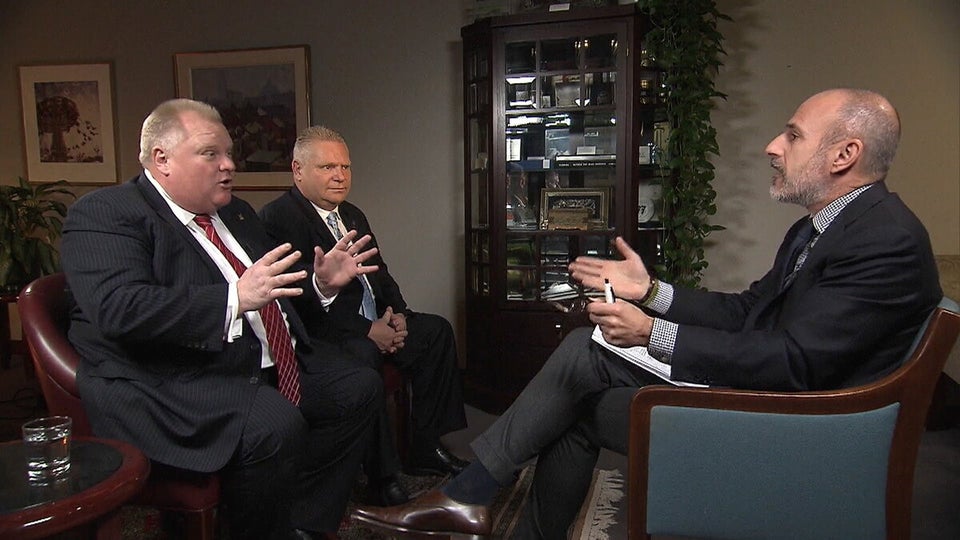 Best Photos From Rob Ford Crack Scandal