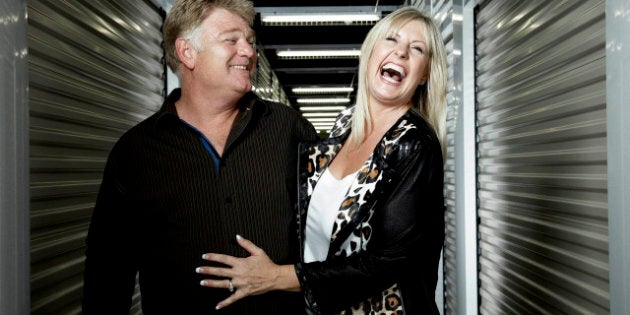 Yuuup, it's official: A&E's "Storage Wars" is heading north of the border. "Storage Wars Canada" is set to start shooting in May in Ontario. So what can we expect from the Canuck version of bidders, buyers and bargain hunters?
HuffPost Canada TV caught up with colourful hosts and auctioneering couple Dan and Laura Dotson in Toronto, where they dished on all things auction -- from how the Canadian show will measure up, to craziest thing they've ever found in a storage unit -- and addressed rumours that the show is fake.
HuffPost TV: How are you guys involved with "Storage Wars Canada"? Would you like to be part of it?
Laura: Absolutely. I think people love the original one. They really needed us to put the word out and find the right kind of buyers, so Dan and I were like, 'We'd be very happy to go out and do it.' Danny is the most outrageous auctioneer on the planet and I really feel that they do want us to help with this.
Will you actually be auctioneering for the show?
Laura: I'm hoping so, yes. That would be so great! There are auctioneers out here, we know a few of them -- so there are folks who could come out here and they could do it on their own. But none of these auctioneers are as high-energy as my husband. On the other shows that we weren't part of, the auctioneers weren't as charismatic as Danny or as vivacious, and they were actually using our voices over theirs.
Dan: I think Laura is a total optimist but we absolutely throw it out there. We're open and available for consulting and being on the show.
Well, you guys set the bar pretty high!
Laura: Bless your heart! I found the right man because I am very high-energy. When I saw him auctioneering all over the place, I thought, 'I'm going to marry that man!'
Laura: That was it! We just looked at each other, said 'Let's get married, I'll snatch you up,' and the rest is history. Four months later, I was pregnant -- the whole doggone thing! We work well together. He's taught me how to auction and it's the best thing that's ever happened in my life.
Dan: Dumbest thing I ever did. [Laughs] No, I'm kidding; she's a good partner, a good wife.
Laura: And we have fun, we have a good time!
Dan: She's a pain in the ass.
Dan: No, not really! [Laughs]
You guys are also helping to find the characters for Canadian "Storage Wars," right?
Laura: Absolutely. We cast everybody for California "Storage Wars" and in this one we're going to help. We're going to really put our hands in it. We do pop around auctions and ask our folks who were doing the auctions, 'Who's one of your crazy characters? Bring your camera today!' and right now we're getting bits and pieces.
The characters in the U.S. are known for being a little zany. What can we expect from the Canadian characters?
Laura: Oh boy. Big accents, crazy adventures, crazy clothing and lots of units. There will be a lot of colourful characters -- you know, with big fur coats from the cold and all sorts of different stuff! We're really going to be getting deep and getting to know the character. It'll be a little more behind-the-scenes -- what do you do when you get up, how do you get ready for auction, etc. Before you see the folks driving into the auction you're going to get to see what they're doing to prepare and how their axle came off their truck, and then how they have to stop someone on the road -- that kind of thing.
Dan: I don't know what kind of buyers they're going to choose, but I'm going to say they're going to choose strong buyers who could go into any town and bid against the best.
How might the Canadian show differ from the American versions?
Laura: Geographically speaking, it's going to be different. You're going to have snow and different elements that we don't have in California. So you're going to see them have a bit of a harder time if they get a flat tire!
Dan: They'll probably get a great education the first season or so and then they'll pick their seasons a little bit better based on the Canadian setting, after we have buyers constantly being like, 'Go out and put the chains on those tires!'
What's the weirdest thing you've found in a storage unit?
Laura: A dead body -- it's happened three times in my 17 years. We've sold murder mysteries -- we opened one unit one time and there were three freezers chained together. This unit had power going into it to keep the freezers on and there were bodies inside. Three weeks later after the wiring had been clipped, we opened up the door and we could definitely smell that something wasn't right.
Dan: Once you sell someone a dead body it's hard to try to sell them anything again.
I can imagine. Did they solve it?
Laura: Yes, it was a business partner who had been missing for a long time -- it was the wife who shot the husband and killed her two partners and put them in there!
What's the most expensive item that's been found in a unit?
Laura: The biggest score ever on "Storage Wars" history was when Darrell found artwork worth $300,000 off of a $150 unit. Dave kept bidding him up, but Darrell knew art stuff so he knew it was a good unit.
Do you think we can expect different items in Canada than in the U.S.? Is there anything you're excited to maybe see?
Laura: I believe because Canada is a portal to different European countries, to the States and all over the place; it's a little more eclectic. I think you're going to find more items here that might even be worth more money, or perhaps some lost treasures. Maybe in Calgary we'll find some of the Olympic stuff or Wayne Gretzky's trophies or hockey sticks!
Dan: We sold $3 million worth of units last year. People can say whatever they want to say. I know what we're selling and everything we are selling on "Storage Wars" is a legitimate unit and that's about all we have to say about that.
Want to be on the show? "Storge Wars Canada" is currently casting for treasure hunters, auctioneers and appraisers for the original Canadian series. Anyone interested can send a resume, photo, and brief description of themselves to Proper Television's "Storage Wars Canada" application email. (storagetv@propertelevision.com)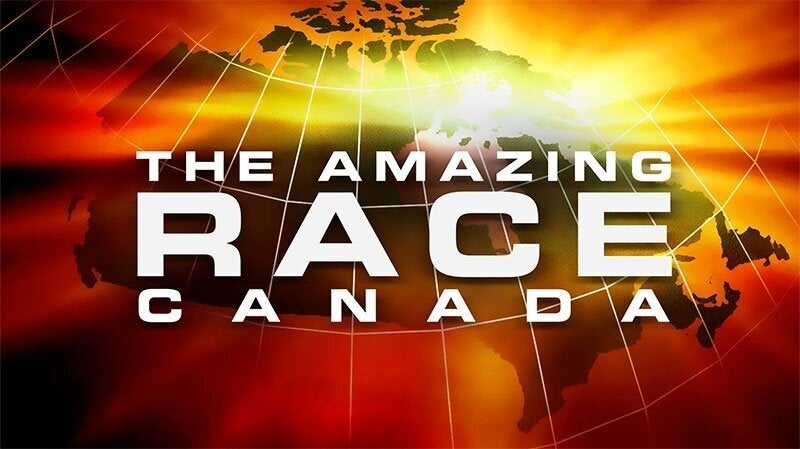 Canadian Reality Shows