What do you do when the roads are crowded with cars?
If you're China, you build buses that can just drive over them.
Beijing company Transit Explore Bus is preparing to test a track-based vehicle that's tall enough to let cars pass under, according to Xinhua, China's state news agency. Testing begins in July or August.
The planned bus is two traffic lanes wide, and tall enough to let cars drive beneath it, so long as they're under two metres tall. It would travel at up to 60 km/h and carry as many as 1,400 passengers.
The company showed off a model of the so-called "straddling bus" at the 19th International High-Tech Expo in Beijing over the weekend.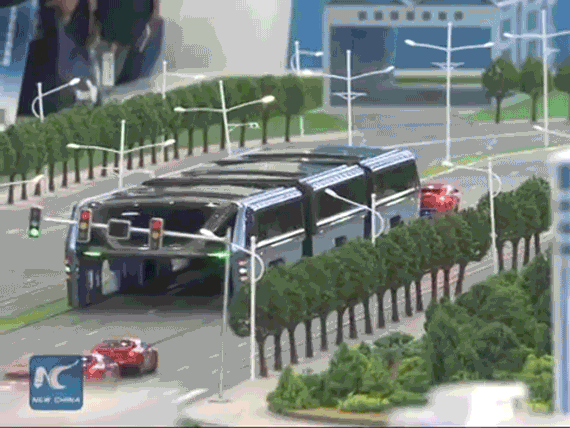 Engineer Song Youzhou has been working on such a vehicle for at least six years, according to The New York Times.
Back then, he pioneered a similar model with a company known as Shenzhen Huashi Future Parking Equipment, even releasing a video of the proposed vehicle.
That project was never realized. But Song has renewed enthusiasm for the new model, which he said would cost less than a subway, and help to lower air pollution.
"It has the same function as the subway, but it costs only 16 per cent of what a subway costs," he said, according to a translation of an interview conducted by Xinhua.
"Manufacturing and construction time are also much shorter than that for subway."
Futuristic though it is, the "straddling bus" also has its share of skeptics.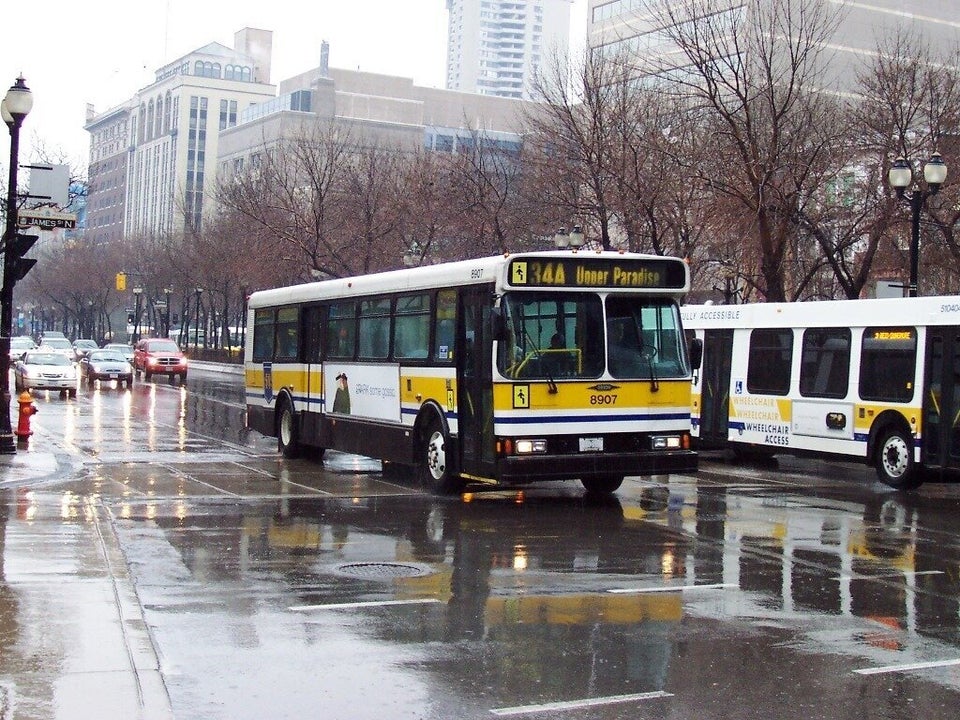 Canada's Best Cities For Public Transit