Is there anything worse than having to tug and pull at your outfit all day to make sure everything stays in place? Strapless bras are notoriously the worst. We can put a man on the moon, but creating a hassle-free strapless bra?
And with off-the-shoulder shirts and dresses at the forefront of this summer's trends, it can be difficult to know what to wear underneath it all. Oh, the struggles we go through to wear pretty things...
So from clever stick-ons to strategic layering and even some new ideas for you to try, we've compiled some tips for taming your tatas, so that you can get back to showing off those shoulders (with confidence).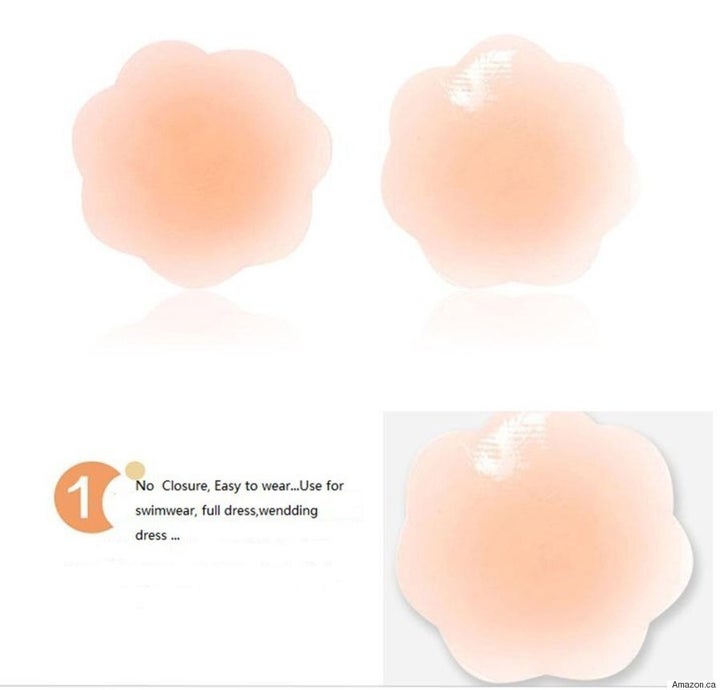 For revealing outfits that are more fitted, sometimes nipple covers (or "boobie stickers" as we like to call them) are all you need. For example, bodycon dresses and bodysuits are often tight enough to hold everything in place on their own. So for some, it's just a matter of feeling less... out there in the world. And in these instances, we suggest these gel nipple covers from Amazon ($ 3.50).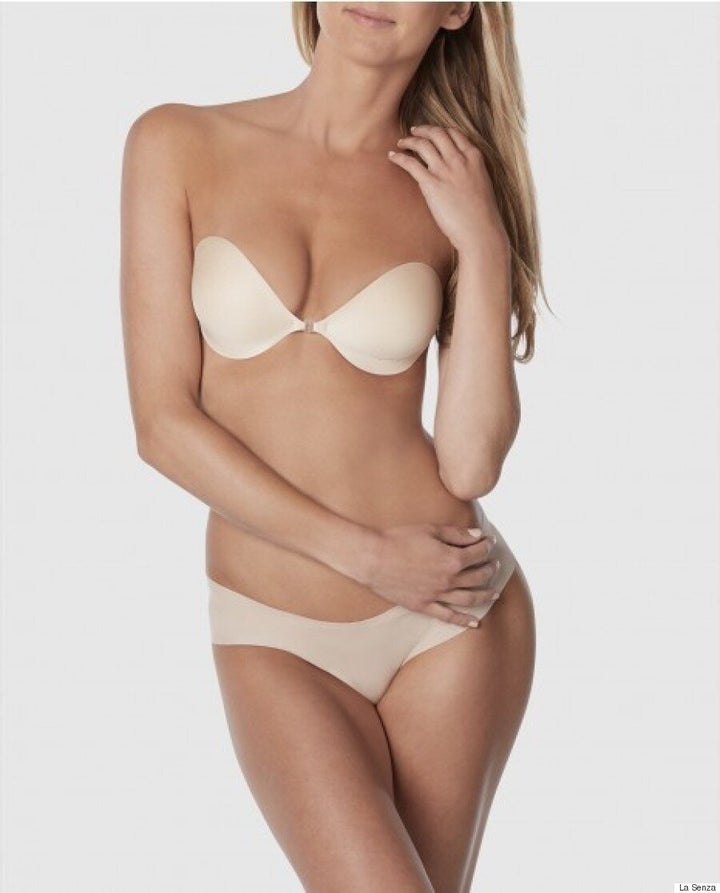 For the girls who can get away with less support, this stick-on backless bra from La Senza ($59.50) is probably going to be your new best friend. With adhesive cups that are reusable (yes, it amazes us too!), this seamless piece is perfect for shoulder or back-baring tops and dresses.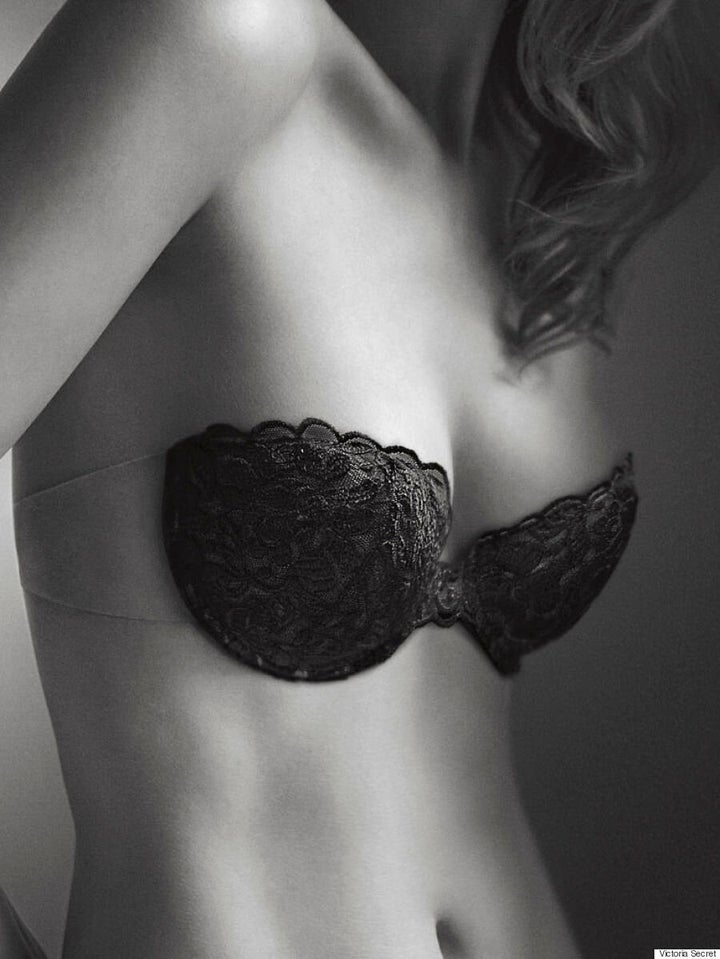 This lace push-up bra from Victoria Secret ($58) provides lift for serious cleavage without the straps! The cups contain an underwire — which is rather rare for stick-on bras — and also has adhesive sides for extra support. We love the sexy lace detailing that makes this stick-on bra feel more like a traditional bra. Perfect for revealing necklines, and for girls who need more support than pasties. Fits sizes A to B.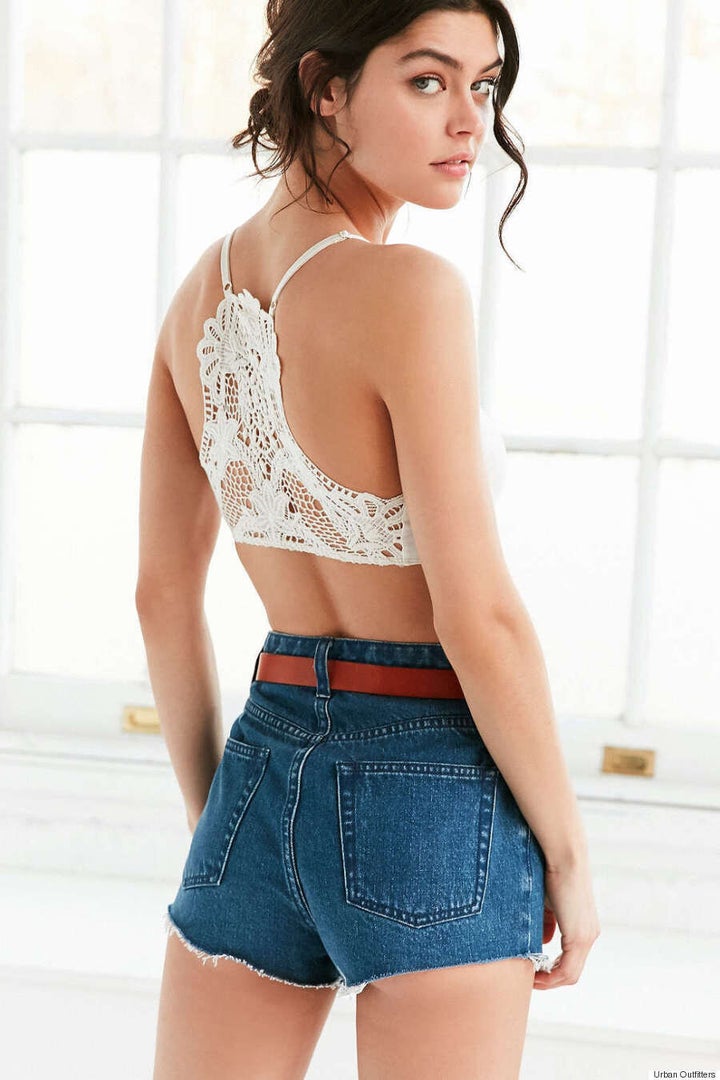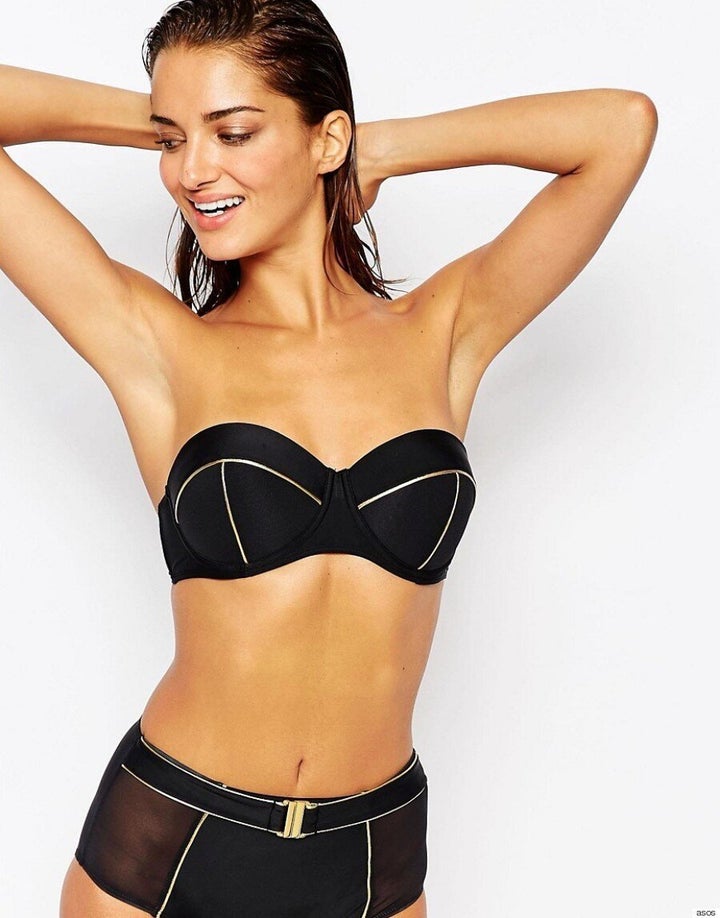 For halter or strapless tops, simply wear your bathing suit top underneath. A traditional triangle string bikini top is perfect for underneath a halter top. And if your strapless bikini top is supportive enough for the beach, it should also do the same for you with a top or dress. Because swimsuits are built to withstand the weight of getting wet, they tend to be better at staying put. Just be mindful of colour and texture (you want to avoid neon if you're opting for a seamless look). We love this bikini top from ASOS ($41.15).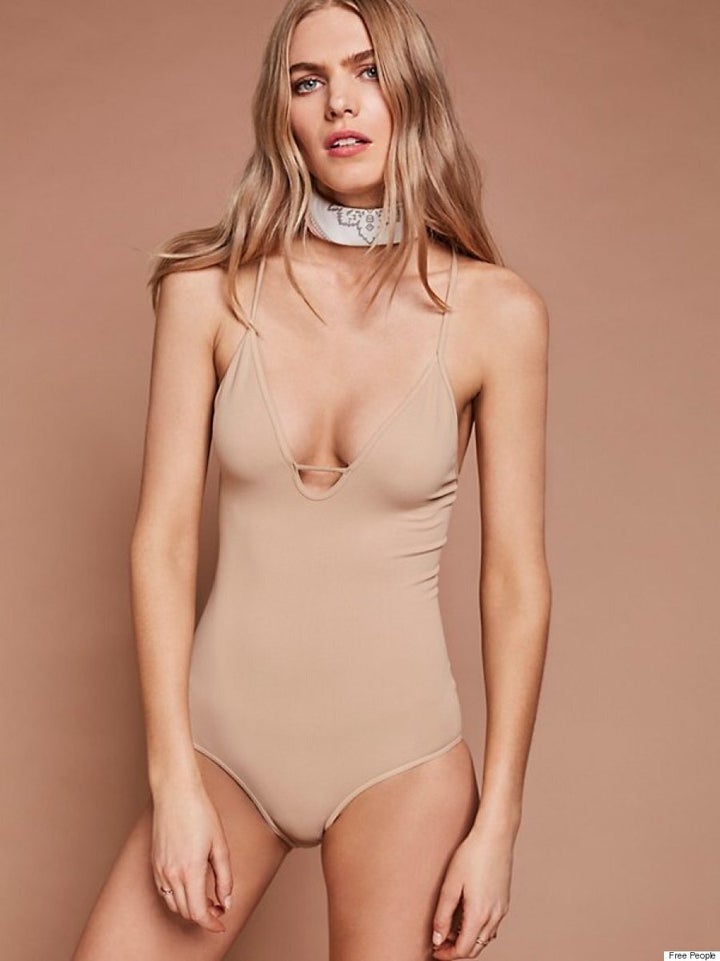 As mentioned, a bodysuit hugs everything in, so if you can get away with wearing one underneath your top or dress, you might find that you feel slightly more supported. We love this one from Free People ($38.70 - $39.73) that comes in an array of colours.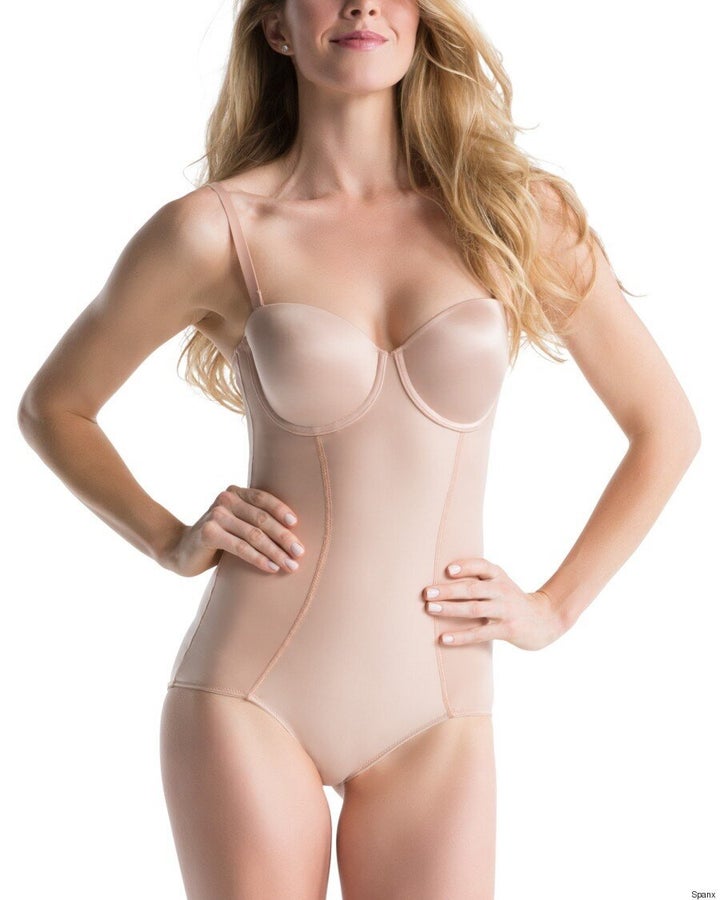 If you want to take it to the next level (or you've just had it with strapless bras) you could opt for shapewear with a built-in bra. Because it's pushing everything up, and it's all one piece, you're less likely to have your strapless bra fall down. We love this one-piece from Spanx ($118), because the straps can be removed or moved around to suit your look.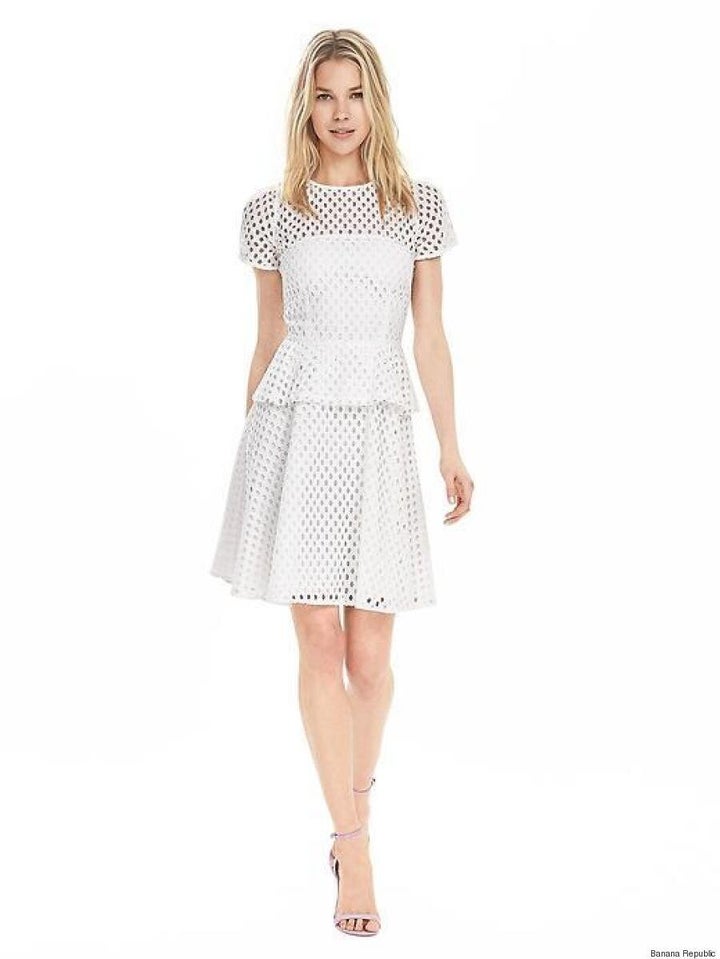 If you just can't with strapless bras — we feel you, and we have a solution! You can still show off those shoulders, but when you're shopping for a dress or shirt, opt for sheer or lace pieces instead of going completely bare. Wearing a bra that matches your skin tone under a lace top or dress looks pretty seamless. And if you have longer hair, wear it down. It'll sit right on your shoulders and no one will notice you're hella supported under there. We love this geo lace dress from Banana Republic ($104.99) that is cut like a sexy strapless number, but gives you that added bit of coverage with the lace.
Let us know your strapless bra hacks or alternatives in the comments!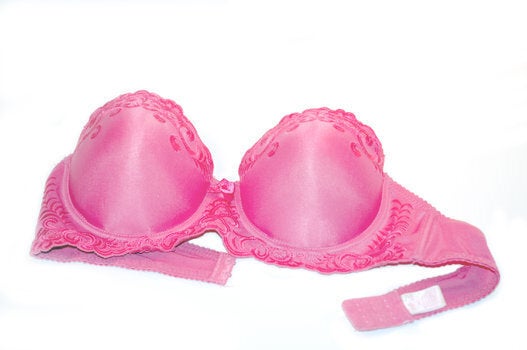 Bra Questions -- Answered!