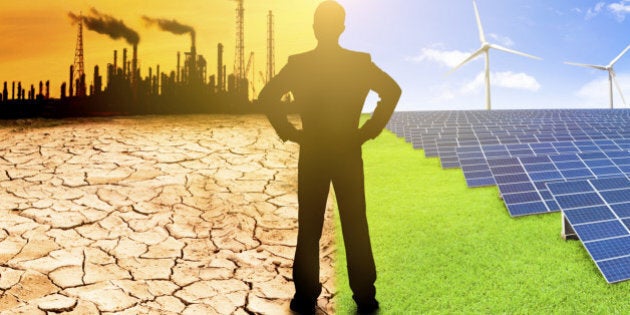 Right now, there is significant movement among progressive voters to undertake strategic voting to support the leading opposition candidate, generally a Liberal or NDPer, in each riding to ensure the ouster of the Harper Conservatives.
Considering the Conservative Party's outrageous corruption, scandals, and relentless assault on democracy, the environment, and social justice, I believe this is a very necessary goal but with an important nuance -- in a handful of ridings where the Greens are within striking distance of winning seats, which is the situation in several southern Vancouver Island ridings and possibly a few others, progressive, strategic voters need to elect a team of Green MP's for the first time in Canadian history.
Electing a block of Green MP's will represent a fundamentally new political dynamic in this country --at a time of an urgent planetary climate crisis -- making our politics more similar to the progressive democracies of western Europe. It'll be a revolution that will supercharge the momentum for clean energy, a green economy, climate progress, free post-secondary education, a guaranteed liveable income, and much more. If Canadians want to do something truly different and new, rather than electing the "same old, same old" scenario that we've seen before of another Liberal government or Conservative minority government with an NDP opposition -- this is the time.
Earlier worries that the Greens would split the NDP vote and prevent the first majority NDP government in Canadian history have now receded, as the NDP's popularity has moved into the low to mid-20's according to polls. As such, it is the NDP that is now the main vote-splitting force that is undermining the chances of the federal Liberals from defeating the Conservatives.
From where it looks right now in the polls -- and I recognize things can still change in the last days before an election -- the likely scenario is a minority or majority Liberal government, or, less likely, a minority Conservative government that will be shortly toppled by an opposition alliance.
Worries that electing a group of Green MP's in their core ridings will facilitate a Conservative victory is not borne out by the statistics. The number of competitive ridings where the Greens can realistically get elected numbers about half a dozen, out of 338 ridings. In several core Green ridings like Victoria, it's a battle between the NDP and the Greens with the Conservative candidate far behind with no chance of election.
Given this scenario, as strategic voters, what will electing the first team of Green MP's do for Canadian politics?
Who can deny, if you're paying any attention to the overwhelming scientific evidence, that the climate crisis is the greatest threat facing humanity and life on earth? Yet it is only the Greens who seem to really get this fact.
The Liberals are strong supporters of the fossil fuel industry in general although they have pledged to end subsidies, while the NDP have yet to come out against several pipeline and tanker megaprojects. Even the late federal NDP leader Jack Layton jumped on the populist, anti-environmental bandwagon in 2008 started by B.C.'s NDP leader at the time, Carole James, against a carbon tax.
Greens around the world have driven forward policies to support clean energy, sustainable economies, biodiversity protection, food security, and various quality of life issues. In New Zealand, a Green/ social democrat alliance ended old-growth logging on public lands in 2000, an issue close to my heart in B.C..
In short, the election of a block of Green MP's would help move environmental sustainability, that is, the fate of the life support system of humanity and all creatures, into the political and cultural mainstream so that it is not just "one issue among many" -- the current stance of all other parties.
The Greens are also the only party advocating free post-secondary education and a guaranteed liveable income, more similar to the policies of many progressive northern European nations.
With talk from the NDP, Liberals, and Greens of an informal, post-election alliance to govern the country in the case of a Conservative minority government, the Greens might actually get a chance now to get their policies implemented through government but only if we elect them. Even in opposition the Greens help to influence and ratchet-up the NDP's and Liberal's environmental policies.
Elizabeth May has done an exceptional job for the party, with a hugely disproportionate media profile for a single MP. However, the party must grow to bring in more voices, funding, resources, and capacity to amplify its vital messages far and wide throughout the political landscape of Canada and in Parliament.
In short, for strategic-voting progressives, I recommend that we:
- Vote Green in the ridings where they have a strong chance of winning, typically if they are polling at 20-30 per cent or more as in southern Vancouver Island ridings -- even if they might be trailing another opposition front-runner. They can close the gap in these ridings with your vote. It's the only chance of electing Green MP's in Canada.
- Vote Green in ridings where the Conservatives have a low electoral chance. No party was ever built by people not voting for it -- the Greens will never rise if people in general won't vote for them due to non-nuanced strategic voting.
- In all other ridings -- most of them -- strategically vote for the leading NDP or Liberal who is at the forefront in the polls in order to oust the Conservatives.
Ousting the Harper Conservatives through strategic voting and electing a Green Team at the same time will take Canadian democracy, sustainability, and progressive politics to new heights.
Ken Wu is a Victoria-based environmental activist and was previously the communications and events coordinator for Elizabeth May in her riding of Saanich - Gulf-Islands where she was elected in 2011.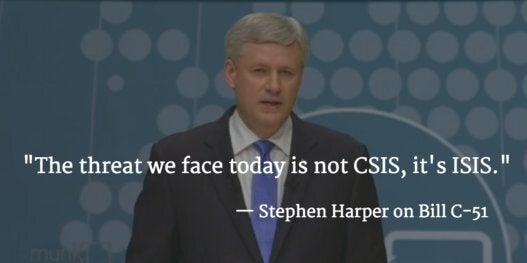 Best Quotes From Canada Election Munk Debate On Foreign Policy