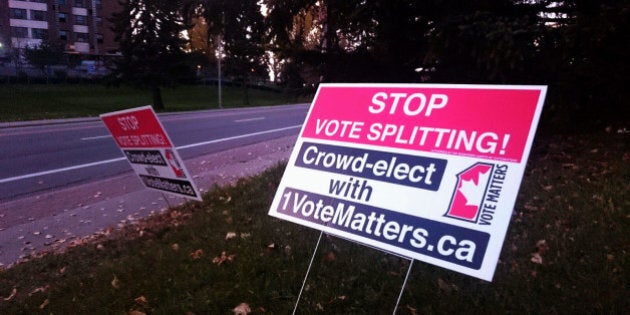 A Calgary strategic voting group is calling their efforts the "icing" on the cake of well-run Liberal and NDP campaigns in Alberta.
The group, 1VoteMatters, surveyed Canadians at the beginning of October to identify leading progressive candidates in each riding.
So, how successful were they?
In Alberta, four out of five ridings won by progressive candidates were won by the candidates chosen by 1VoteMatters — Liberal MP Darshan Kang in Calgary Skyview, Liberal Kent Hehr in Calgary Centre, Liberal Randy Boissonnault in Edmonton Centre and NDP Linda Duncan in Edmonton Strathcona in Edmonton Mill Woods.
Brian Singh, a data scientist and strategist involved in the organization, told The Huffington Post Alberta that the results were close to what they had hoped for.
"One of the bars we had set was to focus on Calgary. We had gaps on a national scale," Singh said. Due to lower survey participation across Canada, 1VoteMatters asked voters to cross-reference the survey's results with other strategic voting initiatives such as Leadnow.
In Calgary, Singh said "we got two, but it would have been nice to get three," referring to Hehr and Kang's wins, and the close loss of Liberal candidate Matt Grant to Conservative MP Len Webber in Calgary Confederation due to vote splitting between Grant and NDP candidate Kirk Heuser.
The group was particularly happy to see Hehr win on Monday night.
"Kent ran a very good campaign," Singh said, adding that they'd like to think their strategic voting push was the "icing on [Kent's campaign's] cake."
Singh said that it was great seeing so many great campaigns across the country succeed on election night.
"There were lots of small stories."
The last election for strategic voting?
Trudeau's party has committed to ending the first-past-the-post voting system by the next election, which would render strategic voting initiatives unnecessary.
"We will convene an all-party Parliamentary committee to review a wide variety of reforms, such as ranked ballots, proportional representation, mandatory voting, and online voting," states platform on the Liberal party's website. "This committee will deliver its recommendations to Parliament. Within 18 months of forming government, we will introduce legislation to enact electoral reform."
Singh says his group is tentatively supportive of the move.
"The majority of us are in favour of that — however, there are different aspects to consider."
He added that different members of the group favour different alternative electoral systems, but no matter what system is chosen, they hope that "it is developed within a Canadian context."
Correction - Oct. 22, 2015: An earlier version of this story listed Amarjeet Sohi as the candidate selected in Edmonton Mill Woods by 1VoteMatters, when in fact it was Jasvir Deol.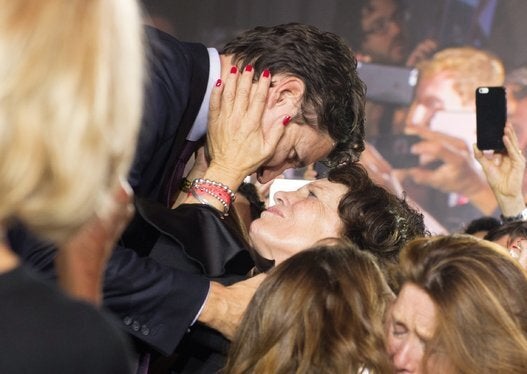 Canada's Election Night Photos 2015
Popular in the Community