Which raises the question: should we stop paying so much attention to street style stars if the looks are slightly contrived? Not exactly.
Photographers have been taking snaps of people's on-the-street fashion for years -- a prime example being the New York Times' photographer Bill Cunningham. Many of those snaps have been of people who have personal stylists or access to incredibly large wardrobes.
So what do you think? Is street style cool or is it fake? Does it even matter?
Check out some street snaps from NYFW. All photos by Raydene Salinas. And check out some of the rules to getting snapped by a street style photographer in the above video by StyleHaul.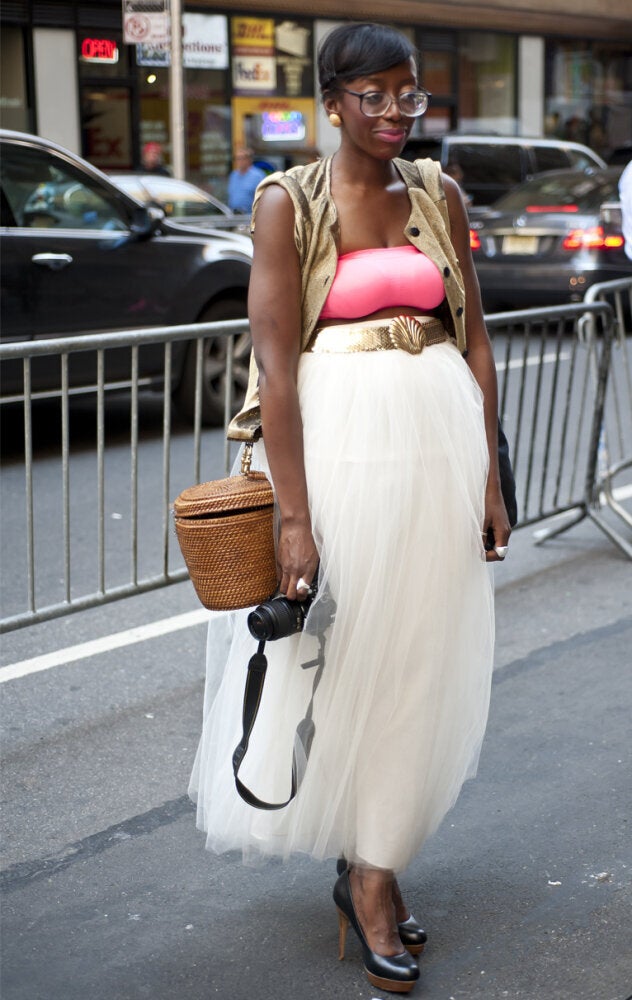 New York Fashion Week Street Style