Construction workers at Vancouver's Trump Tower held a "stripper party" complete with beers and a stage, a labour arbitration reveals.
Foreman Guy Redmond organized a potluck lunch for 16 workers on Oct. 3, 2014. The crew left work at noon and headed down to a lunch shack located in the underground parkade, said the ruling.
Redmond also left at noon, but didn't join the rest of the men until at least 1:45 — and by that time, festivities were well underway.
A stripper pole had been set up on a stage, three "scantily clad" women were inside the shack, and someone brought a case of beer.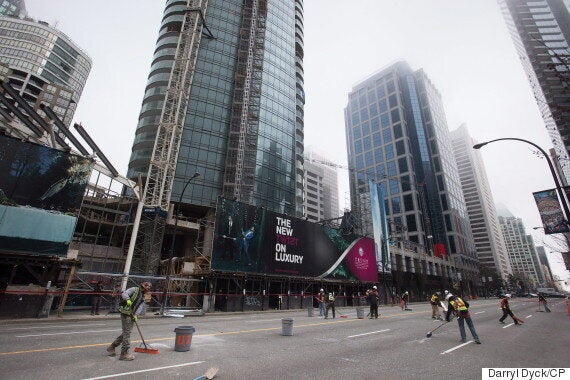 Redmond testified that he told the crew and the women to "get out," threw the beers in the garbage, and shut the party down soon after he arrived.
But project manager Andrew Wilson said Redmond was sitting down with other men when Wilson arrived for lunch. When the manager asked the foreman what was going on, there was no explanation.
The whole situation was deemed a "significant" violation of safety rules, on account of the beer and "unauthorized people on site."
Redmond refused to name which crew members called the women and took full responsibility for what happened, the ruling said. Fujitek, the company the foreman had been working for, gave him a choice between being fired or voluntarily laid off.
Redmond chose the latter.
Incident brought to light
The case came up earlier this year when another company, Kone Inc., refused to hire Redmond — even though a collective union agreement mandated that they give him a chance.
Kone didn't want to hire someone who would shield his co-workers rather than be transparent about a safety violation, according to arbitrator Robert Pekeles.
However, Redmond had a nearly perfect safety record in his 20-year career and had apologized to his contractor at Fujitec, Pekeles said.
For that reason, it was "unreasonable" for Kone to reject Redmond.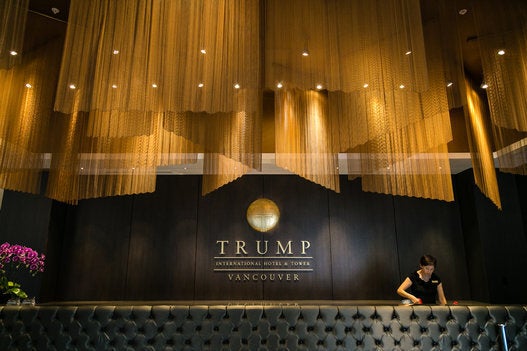 Vancouver Trump International Hotel & Tower