For all the good times and life experience that post-secondary school provides, life for many students can be a grind, often consisting of too many instant noodles and too little sleep, exercise, and money.
Managing my time and new-found freedom during my first year away from home was a huge new challenge. While it meant I could go out when, wherever and whenever I wanted, and eat whatever I fancied, it also meant cramming for huge exams mere days before because I hadn't planned far enough in advance. Or getting sick and worn down on account of too much fun, and too little nutrition. But, if you're like me, a new year was always felt like a good time for a fresh start.
While pulling all-nighters to study, juggling a job, socializing and a less than stellar diet might have been where you ended the Fall term, there are a few tweaks that can be made to start the year off right.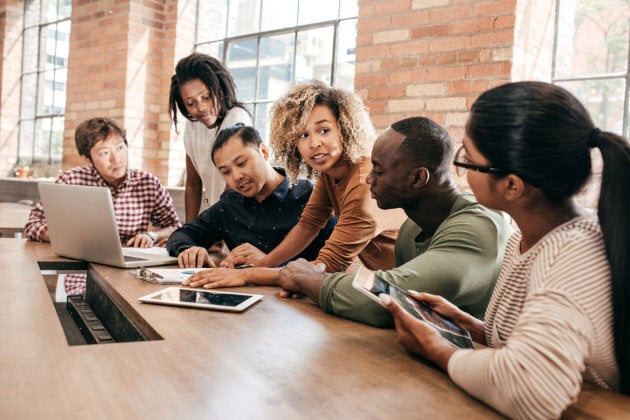 Let's be real: there are a lot of changes during this stage of your life. You may be living away from home for the first time, far from your usual support network and creature comforts. You're in a new environment with new friends and pressures, experiencing and learning new things, including what it means to make choices and be responsible ­­for yourself.
Whether working or playing hard, stress is still stress as far as your body is concerned. Not surprisingly, it can take a negative toll on many people. In fact, a fifth of Canadian post-secondary students are depressed, anxious or battling other mental health issues, according to the National College Health Assessment, and stress plays a role in this.
Before starting school, find out what resources are available and have a plan in case you need it. If you do start feeling stressed, depressed or anxious, don't ignore those feelings. Use the resources around you, reach out to a family member or good friend who can offer support and take time to care for yourself. Even a few minutes each day to relax, meditate or do some yoga can help reduce stress and elevate your mood.
Between time spent in class, studying at the library or coffee shop and binge-watching Netflix, students can be pretty inactive. In fact, a recent study from the University of British Columbia revealed that post-secondary students' exercise levels actually decline once they start school. Regular exercise not only helps you look and feel great, but it's also important for your mental health and achieving better grades. While it may be hard to squeeze yoga or a workout into a hectic school schedule, it's not impossible.
Make yourself a priority and create a routine that will help you stick to your exercise goals. For example, I established at least three set days of the week when I would work out, no matter what. It was literally a "date" with myself in my calendar. It doesn't have to be the same time each day, although that helps, just make sure it's realistic for you (for example, don't schedule it at 6 a.m. if you're not a morning person.) If the gym is not your thing, try to incorporate exercise into an activity you're already doing, such as walking or biking to class, or join a running group or swim class. Having a buddy system will help keep motivation high.
Money stress can be a factor in student performance, not to mention another rite of passage to adulthood. A recent poll showed that more than two-thirds of students are worried about having enough money for school. So now is the time to start establishing healthy financial habits that your future self will thank you for.
Have a candid conversation with your parents about your budget and any expectations you may both have as you go through school. Will your parents be providing any financial help? Will you have any school bursaries or grants? What scholarships can you apply for? Will you need a part-time job to earn extra income?
Pay attention to your spending habits, create a budget and track where your money is going. If working part-time, try to save a percentage of each pay cheque (aim for at least 5 to 10 per cent.) Talk to your bank about financing your education, scholarships and an automatic savings plan to help you stay on track with your goals.
As I progressed through my years at university, I realized that being on top of everything, reducing stress and trying to stay healthy wasn't going to happen magically on its own. I took a proactive approach and developed healthier habits in part to create a plan I could follow, and setting some goals for myself that I could track toward that made me feel a personal sense of accomplishment. The experience formed habits I use to this day.
College or university years provide memories that many people will always fondly remember for all the amazing social, academic and life experiences gained, and lessons learned. Make the most of this time by starting healthy habits now that will also last a lifetime.
Follow HuffPost Canada Blogs on Facebook