Canadians perceive themselves as unusually tolerant and welcoming — but that's simply not the case, a new study suggests.
Canadian attitudes toward immigration are in line with those of Americans and Europeans, and the potential exists for it to become a divisive issue, according to the study titled "Canadian Exceptionalism: are we good or are we lucky?"
The University of Toronto and the McGill Institute for the Study of Canada partnered with Ipsos Observer to ask 1,522 Canadians their views on the topic in January.
While most Canadians think immigration has a neutral or positive effect, a significant number of people hold a very different view.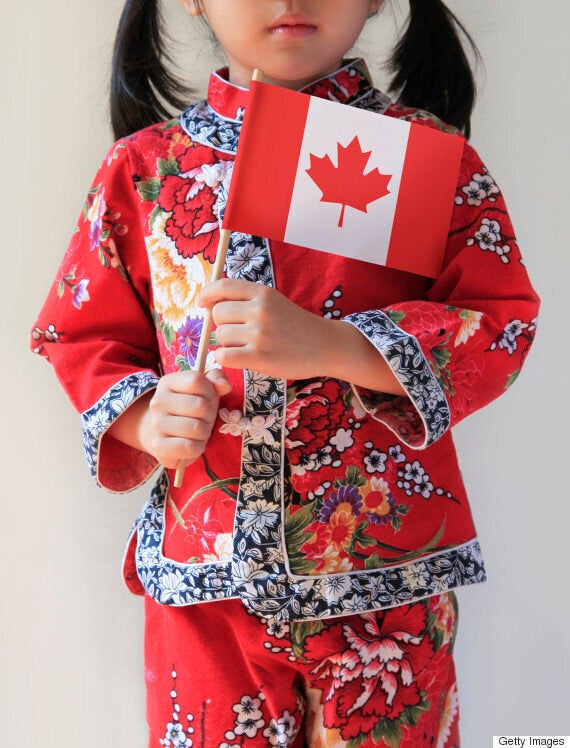 Almost a third of Canadians said the government should discriminate against Muslims when selecting foreigners to move to the country, and a third want to discriminate against people of colour to prioritize white immigrants. More than 65 per cent think immigrants have a responsibility to behave "more like Canadians."
"Whatever is driving Canada's exceptionally positive history of immigration ... it does not appear to be an exceptionally tolerant public," the study read.
1 in 5 want to end all immigration
Twenty per cent support ending immigration to Canada completely, while 46 per cent said they oppose the idea.
"That leaves a large block of voters who are open to the idea, at least in the abstract," the study's author, political science professor Michael J. Donnelly, wrote. "These results suggest that a serious anti-immigrant movement is not impossible."
The author noted that in 2010, 43 per cent of Americans said they would oppose closing the borders.
The study, conducted January 18-27, has a margin of error of 2.5 percentage points, 19 times out of 20.
Controversy over U.S. travel ban
In January, U.S. President Donald Trump introduced an executive order that halted all refugee settlement and banned entry of travellers from seven countries.
"These results suggest that a serious anti-immigrant movement is not impossible."
Trump's election victory is largely credited to his stance on immigration, data has shown.
"In exit polls, people who rated the economy the most important issue broke for [Hillary] Clinton, not for Trump," the Washington, D.C.-based Brookings Institution wrote in a post-election analysis. "Trump won among those more concerned about immigration and terrorism.''
In Canada, immigration has rarely played a significant and divisive role in politics, Donnelly's study said. But his results suggest the potential for it lives here, too.
With files from the Canadian Press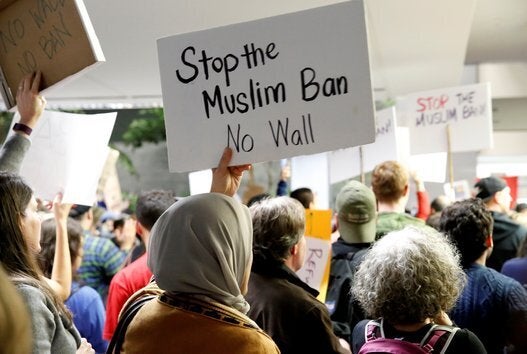 Trump Immigration Ban Sparks Protests