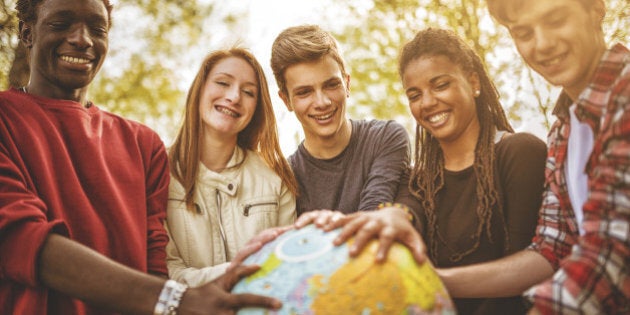 Laura Pudas was amazed to hear her hosts describe how, in Finland and Sweden, indigenous Sami people have their own parliaments. "They are so far ahead of Canada on aboriginal issues," she exclaimed.
Pudas, 21, is a student in aboriginal studies at Lakehead University in Thunder Bay, Ont. In 2014, she went on a one-semester exchange to Helsinki, Finland. She tells us she came home brimming with fresh ideas and international contacts, which will benefit her immeasurably in her future career as a lawyer working on Canadian aboriginal issues.
Across Canada hopeful high school students are already camping under their mailboxes, waiting for college and university acceptance letters. Something all these young Canadians and their parents can consider, as they make their final decisions: what opportunities does my future school offer to study abroad?
Learning in another country adds value to an education that could never be gleaned staying at home. It also creates more employable citizens who are better equipped to lead Canada in a global economy.
Despite that, Canada gets a dismal grade when it comes to sending our students abroad.
Most parents we talk to want their children to be more engaged in their education -- and have better prospects after graduation. Two Canadian experts on international education say that can be accomplished if we convince more students to study overseas, and make it easier for them to do so.
"Given our ever-globalizing world economy, we need young people who are genuinely inter-culturally aware," says John Plews, a languages professor at Saint Mary's University in Halifax, who has researched the impact of study abroad experiences on students. Those skills will benefit them in their careers, and they'll also benefit Canada, adds Tony Williams, Lakehead University's vice-provost international.
A 2013 European survey of more than 80,000 employers and recent graduates found that, within five years of graduation, students who had international experience were 23 per cent less likely to be unemployed than their peers who hadn't studied abroad.
Students with international experience make valuable employees for companies and organizations operating globally because they are better able to navigate other cultures, and often have built networks in other countries. "These little doors opened a whole new broader world for me, personally and professionally," Williams says of his own experience studying abroad.
Plews and Williams also argue facing the challenges of living in a foreign culture boosts confidence and inter-personal and problem-solving skills. "Every exchange student I've met has come back a changed person -- more open to other people and cultures. It strengthens them," says Williams.
So with all those benefits, why aren't more young Canadians studying overseas?
The greatest barrier, unsurprisingly, is cost. When travel and living expenses are added to tuition, the price per semester can rise thousands beyond the cost of studying at home.
Language is another obstacle. The Universities Canada survey found that our youth overwhelmingly favour studying in English-speaking countries, as opposed to Asia, Africa, or South America.
But modern language programs (Portuguese, Mandarin, Spanish, Hindi) need to be expanded, so students can more easily access opportunities in emerging nations. It's a circle: the more opportunities that exist abroad, the more Canadian students will see the value in learning second and third languages.
Thanks to her experience, Pudas is now writing her honours thesis on what Canada can learn about aboriginal relations from Nordic states. "Studying abroad broadened my horizons," she says.
Investing in international experience creates well-rounded young citizens and valuable workers who are better suited to secure good jobs and compete in the global economy.
Brothers Craig and Marc Kielburger founded a platform for social change that includes the international charity, Free The Children, the social enterprise, Me to We, and the youth empowerment movement, We Day. Visit we.org for more information.
Follow HuffPost Canada Blogs on Facebook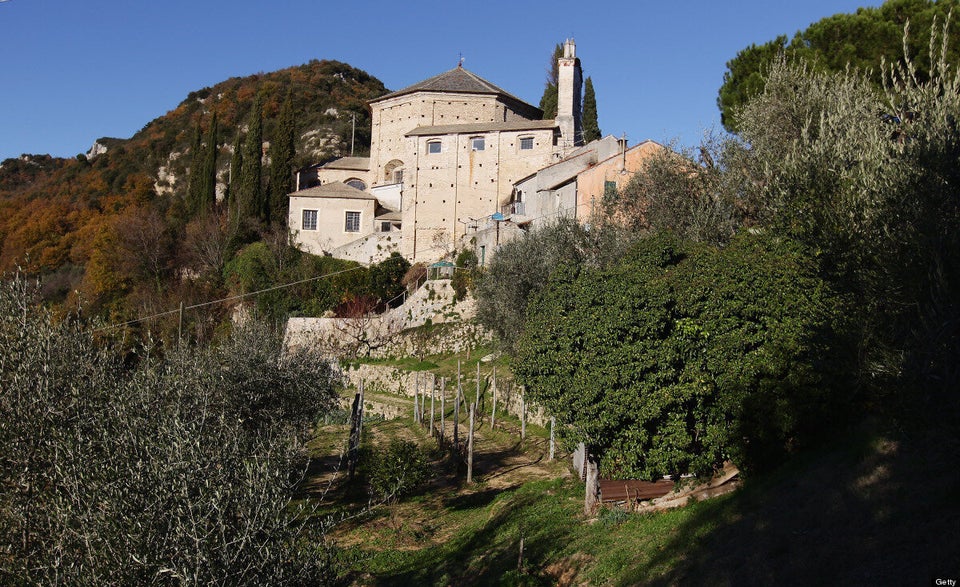 Best Countries To Study Abroad