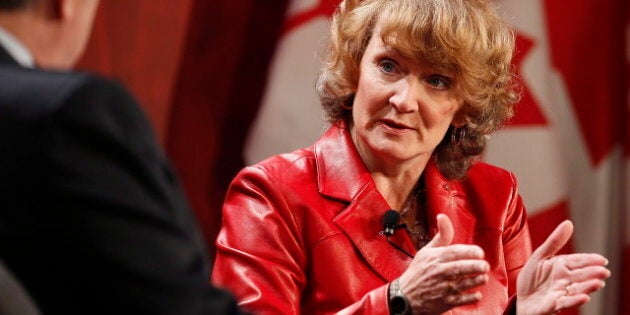 The 53-year-old businesswoman and former Liberal MP for Willowdale is known for her colourful scarves and no-nonsense shoulder-length hair but she has recently undergone a stylish makeover complete with chic blazers and a shorter coif. Someone's trying to look good for the cameras!
Coyne is a lawyer and professor; professions which historically don't allow for the most stylish outfits but the 58-year-old, who used to date Pierre Trudeau and has a daughter with the late Prime Minister, isn't one to be cornered into a fashion box.
She's the Liberal MP for Vancouver Quadra and isn't afraid to wear colour. The 58-year-old, South Africa-born politician is known for her pastel button-up shirts and a metallic necklace that she never takes off. Ever.
We don't mess with a woman who was a Lieutenant-Colonel in the Canadian Armed Forces. She can wear whatever she wants and we will love it, SIR!
Check out the styles of the women running for the Liberal leadership: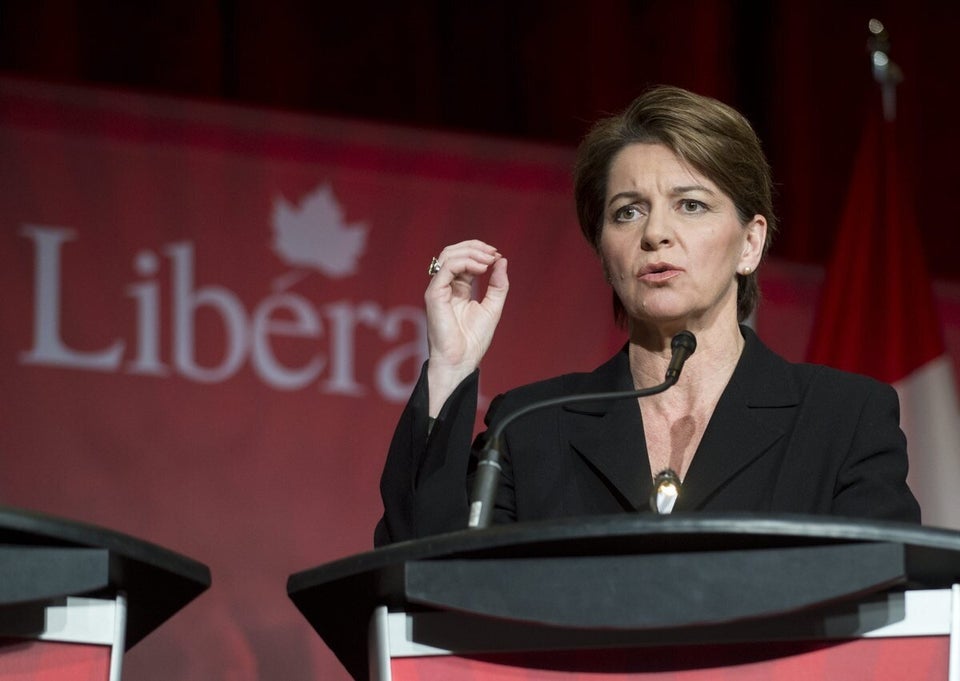 Style Of The Female Candidates of the Liberal Leadership Race 2013