Figuring out how to pair boots with skirts and dresses is no easy feat.
We love an edgy and cool boot and dress combo for winter, but agree that figuring out which boot looks best with which style of dress can be tricky to master. So to make things easier for you, we've played matchmaker with some of our favorite boots, booties, skirts and dresses, so you that you can style your winter ensembles with confidence: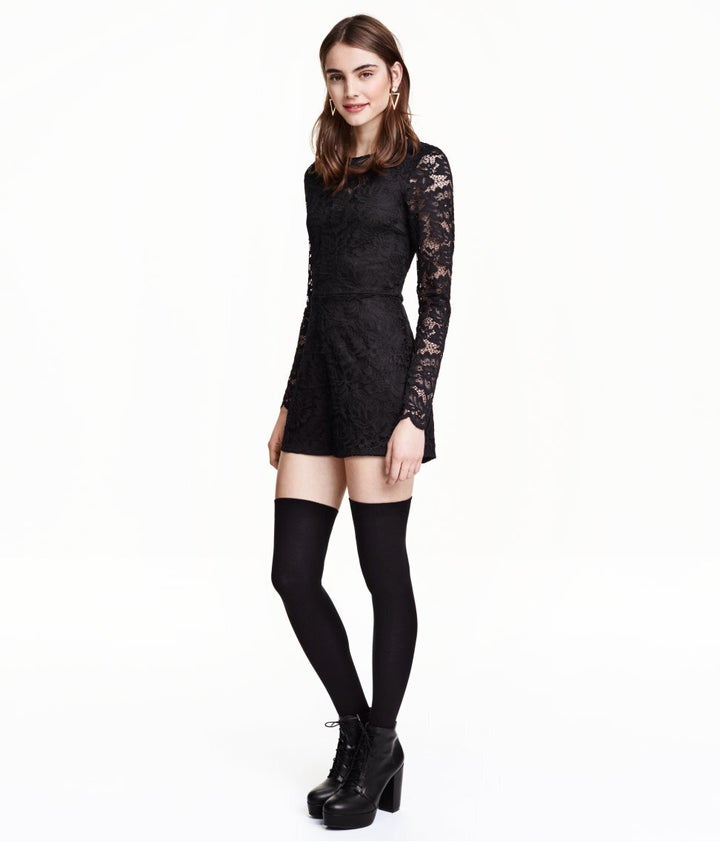 Thigh-high boots (THB) can be a very sexy option for winter. Simply pair your THB with a shorter dress, so that you create distance between the top of the boot and the hemline of the dress. This way you won't compromise the drama of the boots. If you're feeling brave, you can also pair your THB with a romper, like his one from H&M ($39). If it's too cold outside to go bare legged, simply put on a pair of sheer tights of the same colour as the boots. Just remember, when choosing THB you want to make sure that the boots hug your legs, otherwise they can look sloppy.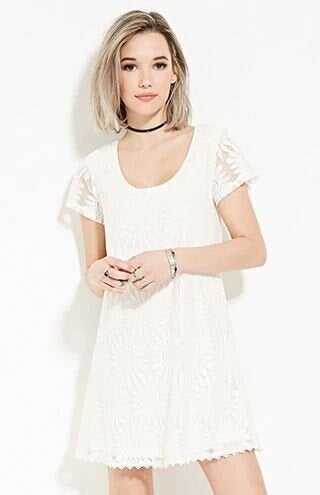 Ankle boots are not only more practical than a heel or pump (especially in the winter), but they are also a great way to add some edge to your look — like a leather jacket, but for your feet. Pair your favorite ankle-hugging boots with mid to knee-length flared skirts or dresses for a edgy-meets-elegant juxtaposing look. We love this lace swing dress from Forever 21 ($29).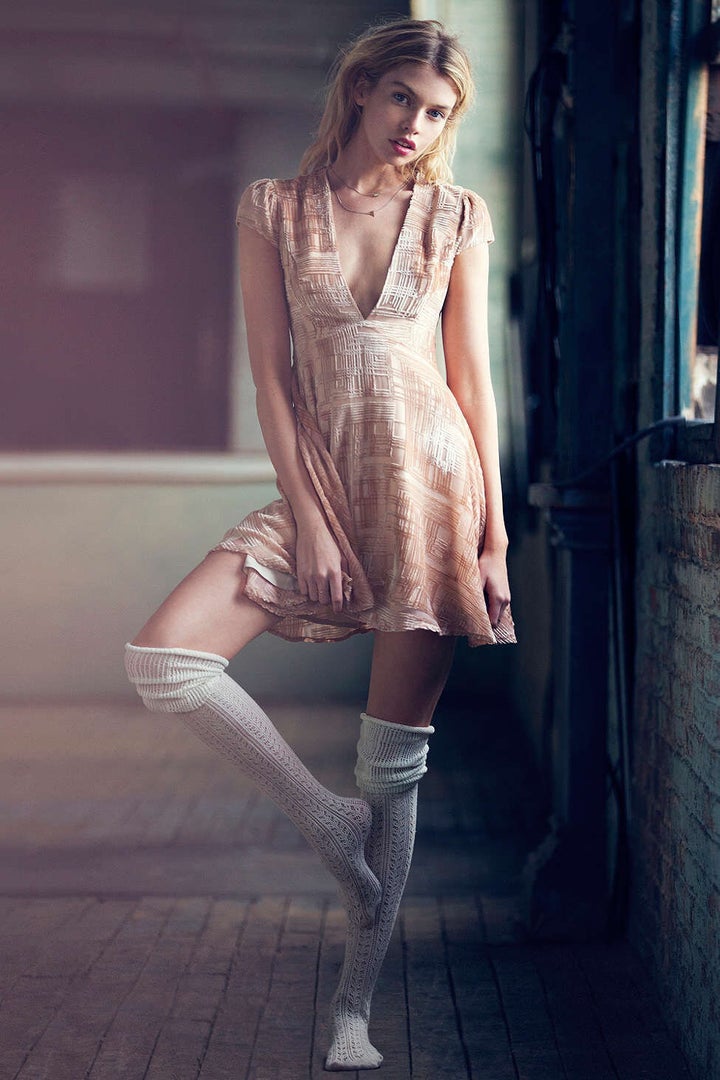 Ridding boots tend to run a little wider in the leg, and it can be difficult for some to find ones that fit properly. If there's a bit of space between your leg and your riding boots, consider adding a knee sock in a slighter darker or lighter shade than your tights. A rolled over knee sock will add the necessary bulk you need around your calf, while making your thighs look slender and long. So long as your skirt or dress are solid or monochrome colours, and above the knee, you can also play with different patterns as well, like these scrunchie socks from Urban Outfitters ($16).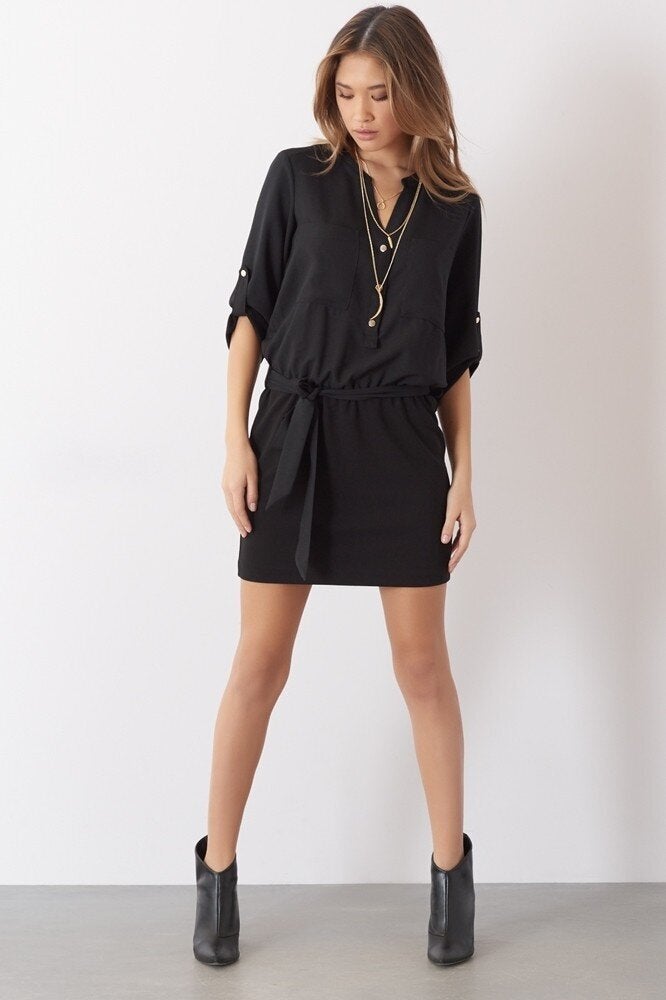 If you prefer the laid-back look of a slouched bootie, consider opting for a more fitted or structured skirt or dress to help balance out the look. A slouchy bootie is a great way to create the appearance of slender legs, especially if you opt for a darker tight. We love this belted shirt dress from Dynamite ($49) that's fitted through the hip, but loose at the top.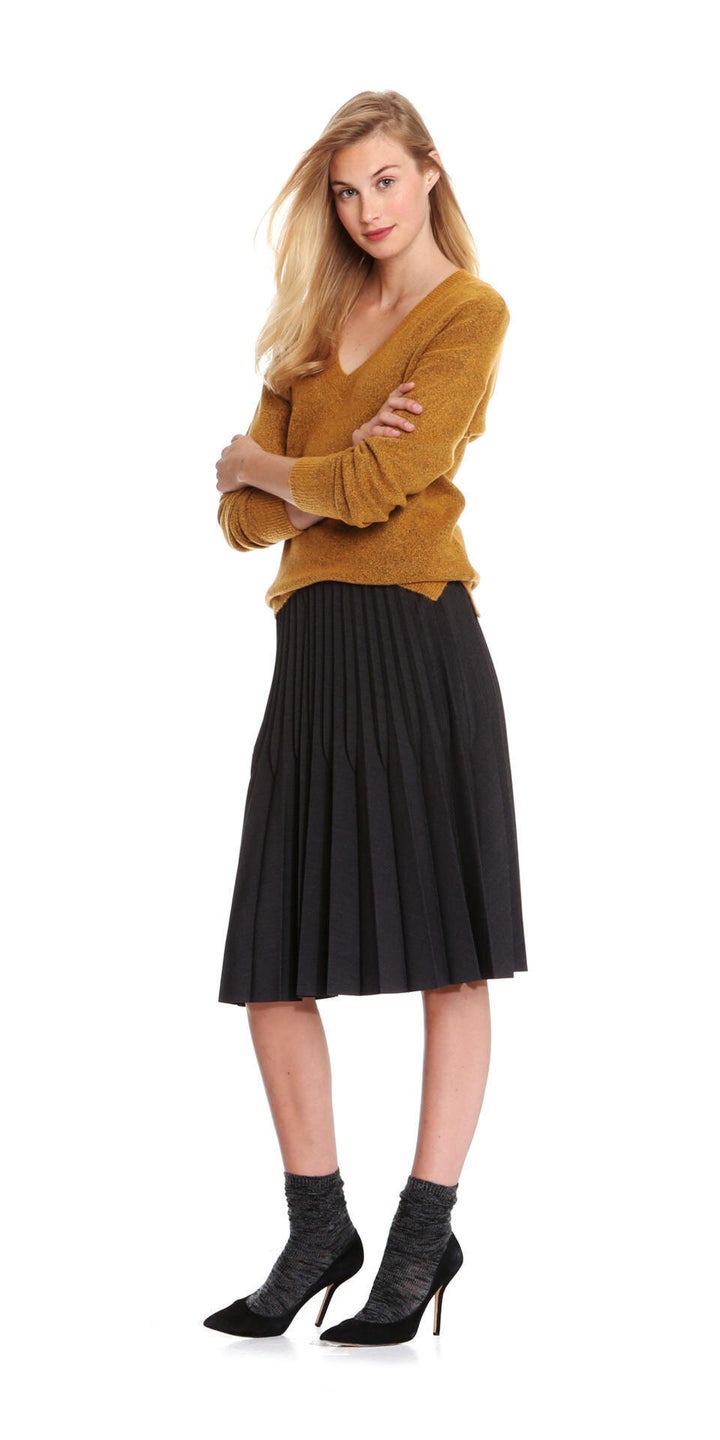 Because these boots cut you off directly in the middle of your shin, they are best paired with a tight of the same colour. In order to create the most seamless line possible and achieve that "legs for days" look, match your bootie to your tights. This will also allow your dress or skirt to be the focus of the outfit. Mid-calf booties are a great option for petite girls, as it's a great way to create the illusion of a longer leg, without having the boot overpower the look. These boots can also look great with a longer skirt, like this one from Joe Fresh ($19).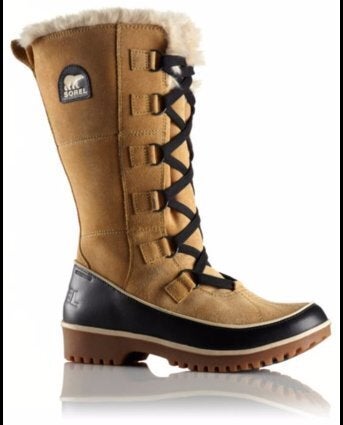 Women's Snow Boots
Popular in the Community