Preparing for a job interview is stressful. You rack your brain so much trying to figuring out what to say and do, that the last thing you need to be worried about is what to wear.
So to help you out, we've put together some foolproof tips on what to wear to a job interview (no matter what position you're interviewing for), so that you can get back to figuring out your strengths and weaknesses.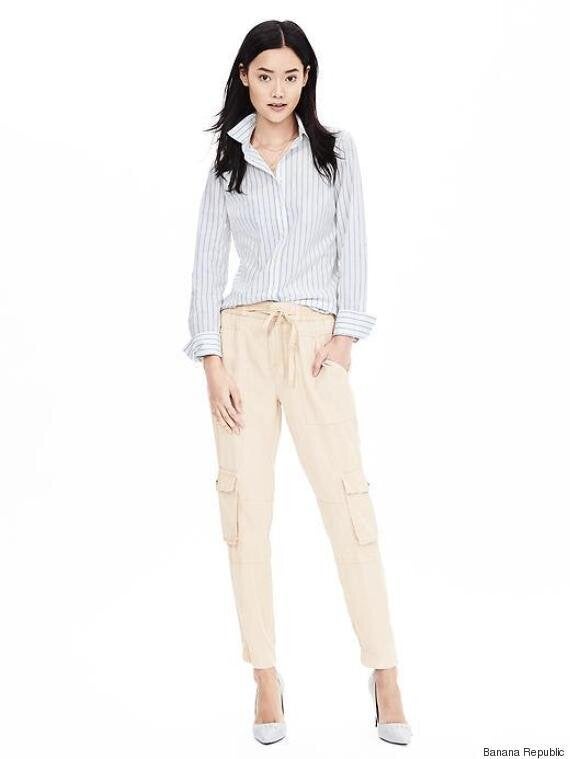 Always err on the more conservative side when dressing for a job interview, regardless of your industry or the position you're interviewing for. Professionalism is always valued, and if you can convey this with your attire as you walk through the door, then you're already setting the tone for what you have to offer. We love this classic button down blouse (sleeves rolled down, please) from Banana Republic ($85). If you're fuller in the chest, try layering with a tank so that the buttons lay flat.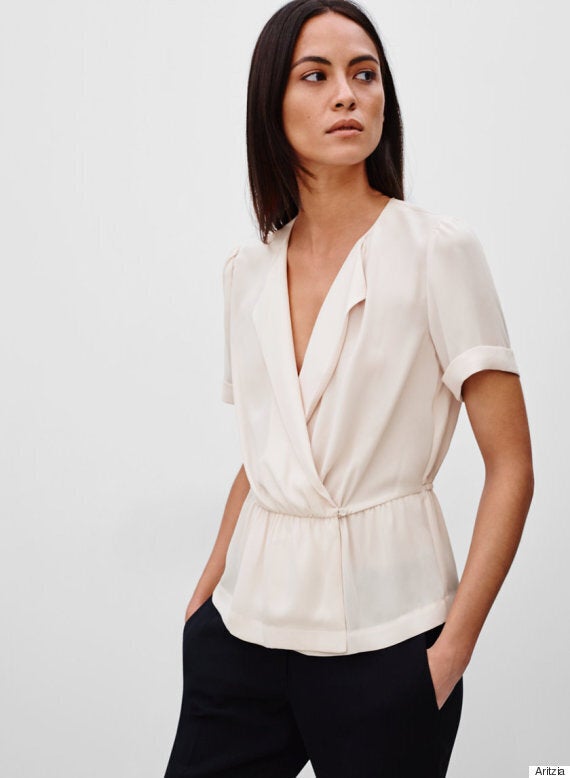 The colours you wear can influence how you feel and how others perceive you, so be mindful of this when piecing together your interview outfit. Yes, you want to stand out, but you don't want to overwhelm your interviewer either. Safe colour choices include soft tones, such as blue, grey and white. If you're interviewing for a management position, opt for black as it exudes power and authority. If you're interviewing for a position in a more creative field, perhaps try purple or yellow. Purple gives off artistic vibes, while yellow inspires optimism. We love this Aritzia Sherman Blouse ($65) in "mobe pearl" with its classic cinched waist.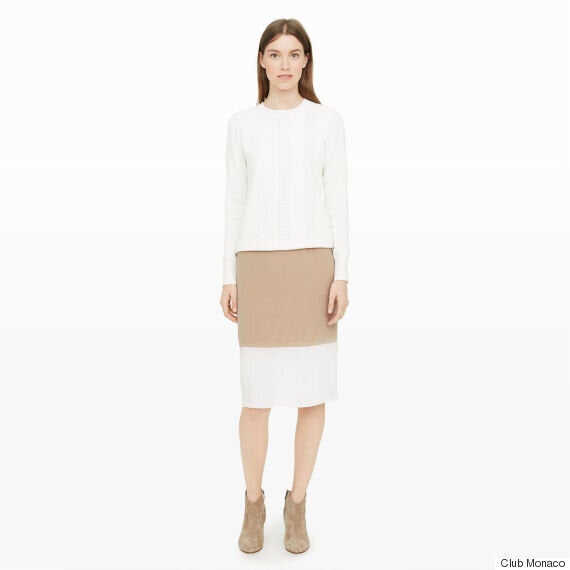 Interviews are nerve-raking as it is, so the last thing you need is to feel uncomfortable or self-conscious about the fit of your outfit, too. Fidgeting never looks good in an interview, and if you're moving about because your clothes don't fit properly, you're setting yourself up for failure. We adore this knee-length silk skirt from Club Monaco ($85) with its beautiful colour blocking. This material will feel great against the skin.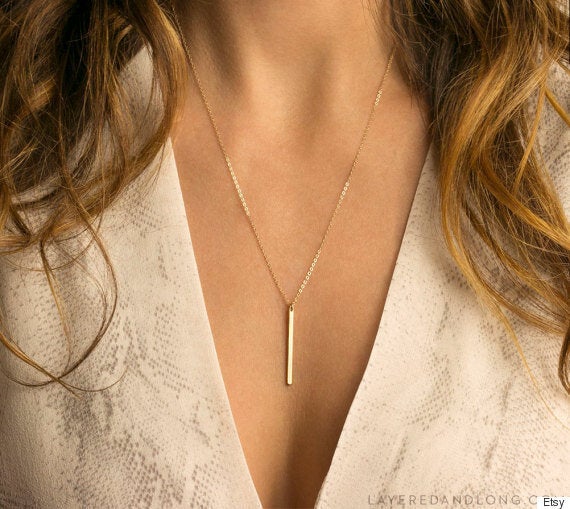 You want to avoid wearing anything that will detract from what you're saying, such as oversized scarves or flashy statement jewelry. Instead, opt for something more minimal and delicate, such as these pieces from Layered + Long ($40).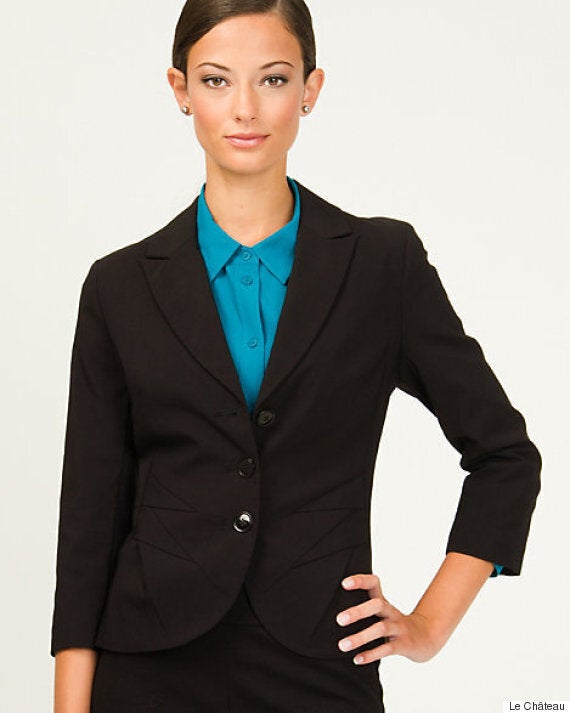 You want to find the perfect outfit that will help you make a positive impression on your potential employer, so don't feel guilty about splurging a little. Consider it an investment in your future. Besides, a good suit or blazer is something you will wear again and again. But if you spend some time shopping around, you just might just get lucky and score an amazing sale like this classic blazer from Le Château (Now $29.99).
Popular in the Community