It's a typical Canadian trait not to boast about ourselves. But this Canada Day, we're parting with our self-effacing tradition and declaring our Canadian style crushes.
These days, we have many -- the folks on our list are not only easy on the eyes, they're also stylish by their own accord, and have captured attention across the nation and around the world for making their mark, whether it's in design, fashion, entertainment, or media.
From a small town girl working as a supermodel or a design duo helping viewers transform the ordinary into the extraordinary, we're proud of their work and how they represent our nation. And did we mention how really, really, really good-looking they are? (Sorry, couldn't resist the Zoolander reference)
Check out our shortlist of stylish Canadian stunners. Who's on your list?
With files from Lisa Yeung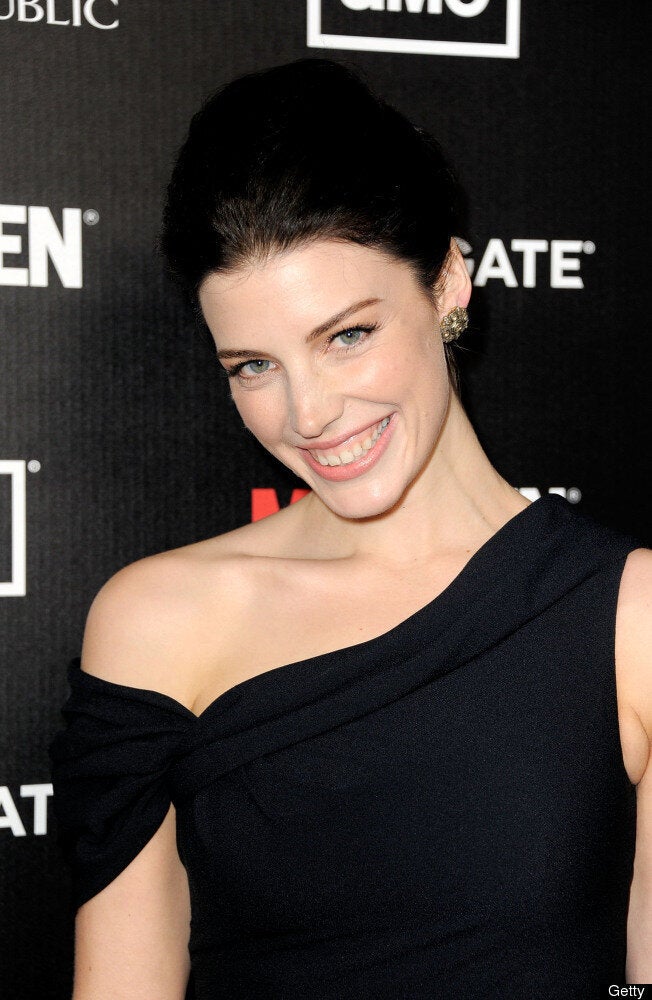 Canadian Beauties With Style
Would you believe that Jessica Stam though she'd grow up to be a dentist? Spotted at a Tim Horton's in Ontario, Stam has sky-rocketed to become one of the most popular models around. Amidst her fashion success, Stam took a moment to write a blog post for The Huffington Post about social media and the overuse of cellphones, then brought in the new year as the covergirl for FLARE. This Canadian girl shows her support for our home and native land.
Kimberley Newport-Mimran & Joe Mimran
Kimberley Newport-Mimran is the brain behind Pink Tartan. Her husband Joe Mimran's line Joe Fresh is a household name. So here we have an example of a Canadian fashion power couple. With two of the most sought after lines, this couple has taken the Canadian fashion industry by storm and has pushed their collections across the border. Joe Fresh recently launched their flagship store in New York, and Pink Tartan is being sold at Saks Fifth Avenue. They are most certainly a couple to admire and applaud.
We love a funny woman, but we love a funny Canadian woman even more. Samantha Bee joined The Daily Show in 2003 and has been busting our guts ever since. Bee won the Canadian Comedy Award in 2005 for "Pretty Funny Female." She recently appeared on the TV show'Good God!' as a news anchor. She's one of those funny, gorgeous women that other women envy and want to be best friends with. Us included.
Zou bisou be--yahoo for this Canadian beauty. Jessica Paré's sultry secretary Megan Calvet won Don Draper's heart, and her rendition of Zoo Bisou Bisou became a Mad Men hit overnight. But the Canadian-born actress has film credits stretching more than a decade that include the dramatic Lost & Delirious and the less-dramatic Hot Tub Time Machine. Recently named one of People's most beautiful women of 2012, Don Draper's wife will always be, to us, a Montrealer to be proud of.
If you watched The Hills spin-off The City, you remember Joe Zee as the level-headed, reasonable creative director of American Elle. But despite the yankee pronunciation of his last name, Zee is no American, he's from Toronto. Not only is his style impeccable, he also has a reputation for being nice, and that's pretty gosh darn Canadian, if we do say so ourselves.
Brad Goreski was Rachel Zoe's super-pal on her reality TV show, but now he's the star of his own show, It's A Brad, Brad World. Always dressed impeccably, the chiseled-featured Goreski has become a character in the fashion world and has won some big-name clients. He's been photographed 'beefcake style' by famed photographer Terry Richardson and walked many a red carpet alongside a-list celebs. He may live in LA but his roots are pure Port Perry, Ontario.
Can you guess how many covers Linda Evangelista has been on? No? Well, it's a measly 600. After winning the Miss Niagra beauty pageant in 1988, Evangelista was discovered and soon became a muse to designers the world over and photographers like Steven Miesel. Known for her George Michael video appearance and her notorious line, 'I don't get out of bed for less than $10,000,' the supermodel has maintained a long and productive career, and appears not to age at all. Although she recently through an arduous and very public child-support battle this year, she looked damn good doing it.
Tommy Smythe & Sarah Richardson
Two is better than one, as this dynamic and attractive design duo proves! Tommy Smythe and Sarah Richardson work side-by-side on the HGTV show 'Sarah 101' and always do it in style. The duo has worked together for 10 years and can turn any ordinary room into an extraordinary one. They've long proven to us that that it's always better to have a trusted pal to play off, and often also do so when it comes to their ensembles on the show.
This former Degrassi star was born in Toronto and has evolved into nothing short of a smooth, stylish phenom. And if his lyrics aren't enough to prove this (our current fave is 'I'll Take Care of You'), just take a gander at this $5,000 arctic-fox-fur, gold-hardware bomber jacket he designed himself, and you'll remember that he's 25 sittin on 25 mil.
This London, On-born, Cornwall-raised looker has come a long way since his Hawaiian-print shirts and middle part on Breaker High (though we must admit we even loved him back then), both in terms of talent and style. With his clean-cut, impeccably-tailored suits and it-looks-like-it's-photoshopped body, we can understand why Ryan Gosling fans took to the streets in protest outside the New York offices of People magazine after the publication named Bradley Cooper sexiest man alive of 2011.
As former editor-in-chief of Flare Magazine, this gorgeous Halifax-born fashionista is the first person of colour to head a mainstream Canadian publication. She has served on the Editorial Council of the Women's Group of Rogers Media and was a founding member of the Fashion Design Council of Canada - impressive much? As current editor-in-chief of Zoomer Magazine, she's creating a distinct lifestyle voice for the 40+ set, and is doing it ever-so-stylishly.
For those viewers glued to the edge of their seats during 1 Girl 5 Gays or MTV News, it's no secret that Aliya Jasmine "AJ" Sovani is always on top of the latest trends. This Ottawa-born beauty is of Persian and African-Indian decent, and in 2010 was selected as one of HELLO Magazine's 50 Most Beautiful Canadians and was on the National Post's Worthy-30 to watch list.
While we know him best as the "nicer Jay" who directs photo shoots on America's Next Top Model, Jay Manuel is also a makeup artist, fashion photographer, designer and model. Before entering the world of fashion, he was a pre-med student, but has since made a splash in the style industry, with his own clothing line and show on the Style Network. And who could forget his trademark silver coif and handsome good looks and style?
Steven Sabados & Chris Hyndman
This dashing design duo always look polished to perfection. But rest assured, there are brains behind this blemish-free doublet. After leaving Designer Guys in 2004, Sabados and Hyndman have launched a second successful interior design program, Design Rivals and on their mid-afternoon CBC talk show Steven and Chris, they instruct on makeovers, cooking demos, and interior design.
If you watched The Hills, you remember Dan as the sarcastic and witty co-host of The Hills Aftershow. He may have inherited his nerd-chic glasses from his actor father Eugene Levy, but as we watched him poke fun at Laguna Beach graduates over the years, we saw his own impressive style emerge and grow. Catch him these days on The X Factor USA.
Canadian soprana beauty Measha Brueggergosman has performed throughout Canada and is the recipient of three Grammy awards. Whenever she sings, she does it in true diva style, with amazing, dramatic gowns and exquisite jewelry.
This young, Calgary-born model has made it big in the fashion industry. Known for her doll- like beauty and porcelain face, she has worked for Italian Vogue, Givenchy, Calvin Klein, Emporio Armani and Marc by Marc Jacobs, to name a few. After participating in campaigns for Anna Sui, Revlon, MAC and Nars, it's clear she's made her mark (pun fully intended).