Did you ever wonder what the subway would be like if you had 'flight attendants' delivering you snacks and drinks while you rumble underground across the city?
Improv in Toronto obviously did and took to the Toronto Transit Commission last weekend to act out this very scenario. The jauntily dressed subway attendants and one 'pilot' wheeled a cart with snacks, drinks and even blankets. Sadly there were no in-flight (in-ride?) movies.
"Our mission was simple, transform the old every day nature of riding the subway into a luxury flight experience, making it more a comfortable, enjoyable, and eventful ride," the group wrote on a blog post about the event.
This isn't the first comedic intervention the group has staged in Toronto. The group of comedians and ordinary citizens have held zombie attacks, fake ninja fights and the adorkable 'Umbrella Taxi Service' where they helped umbrella-less commuters stay dry.
Check out more stories about flight attendants below: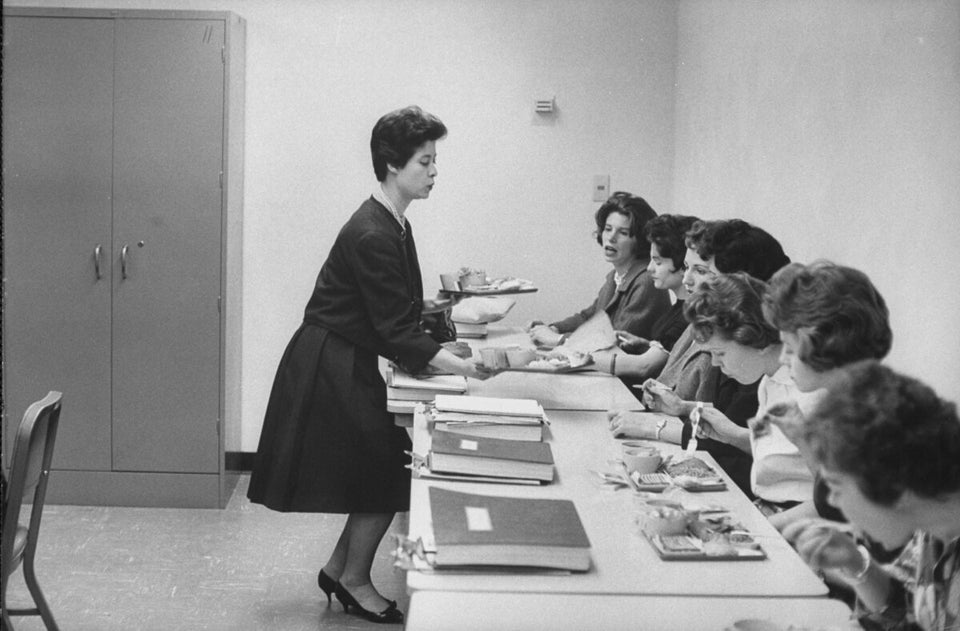 Vintage TWA
Popular in the Community