The 24-year-old first made headlines back in March after she revealed an Uber driver offered her $10,000 to bleach her skin, insinuating that her complexion was something to be ashamed of. While most would be enraged by this, Gatwech simply laughed it off.
"Why on earth would I ever bleach this beautiful melanin God [blessed] me with," she shared on Instagram. "You won't believe the kind of questions I get and the kind of looks I get for having this skin."
"I actually like the name there is nothing wrong with darkness and [being called a] queen is just Cherry on the top," the model revealed to her 191,000 followers on Instagram on Wednesday. "Black is not a color of sadness or death or evil its just the way it has been portray for so many years. So I am the queen of the dark who bring light and love to those around me."
Gatwech is also using her platform to preach self-love and self-acceptance and redefine conventional beauty ideals with her dark skin. Thanks to her stunning modelling shots, the Sudanese model is proving that black is beautiful, too.
In another post, she shared: "We've come a long way but we still have a long way to go. My hope is that this post can remind you everyday of why you should be proud of your melanin. Why you should be proud of your heritage regardless of how light or dark your skin is. Stop comparing your skin [to] anyone. Change can only happen once you can truthfully look in the mirror and love that Deep Chocolate, Cinnamon, Mocha, or Caramel complexion."
In many places around the world, darker skin is seen as undesirable due to longtime biases and prejudices. And it doesn't help that women of colour, especially those with darker skin, are severely underrepresented in TV, movies, magazines and runways.
"Beauty is in the beholder," she wrote on Instagram. "My chocolate is elegant. So is what I represent. I represent a nation of warriors. You can see it in my presentation. MaMa Africa. My roots run deep!"
Watch the video above to hear more about the Queen of Dark.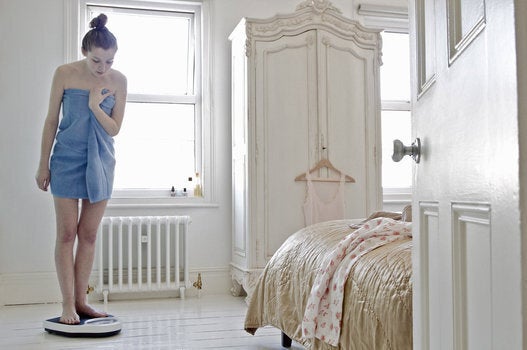 How To Love Every Part Of Yourself
Popular in the Community