A Toronto Sun columnist finds something strange about a new, 30-second ad promoting Ontario Liberals and Premier Kathleen Wynne.
Namely, the absence of white men.
The ad reflects Wynne's focus on job creation in advance of five big byelections on August 1, showing Wynne meeting various people, many visible minorities, and scenes of women and young children.
It's pretty standard stuff, really.
"Evidently Wynne's Ontario does not include white males, unless they are a former union head and now the Liberal candidate for London West, Ken Coran," Levy wrote. "Or any other teacher union leader for that matter. Can we say Sam Hammond? Or James Ryan? Or Paul Elliott, Coran's replacement?"
"They wanted to perpetuate the myth that they are the party of visible minorities, the poor and disenfranchised, immigrants and of course, Ontario's LGBT population," Levy wrote. "White males — grey-haired and well-heeled preferably — have to be Conservative."
A Liberal staffer apparently told Levy the footage was taken from various events and reflected a wide-array of individuals.
Levy's focus on race likely won't sit well with those who have accused the controversial journalist of making racially-insensitive remarks in the past.
Levy sparked controversy in January after tweeting about the clothing choices of Toronto city Councillor Kristyn Wong-Tam, who came to Canada from Hong Kong as a child.
"Nice to see Cllr Kristyn Wong-Tam wearing one of her trademark People's Republic of China suits," she wrote.
Though Wong-Tam largely brushed the comment off, others called Levy's remark "blatantly racist."
"Obama says he 'will stand' with Israel if attacked and they are a true friend.' His nose is growing again. #MuslimBS," she wrote.
Levy, a former municipal affairs columnist, was moved to the Queen's Park beat in June. Sun columnist Mike Strobel sparked controversy when he wrote that Levy covering Ontario politics would send Wynne — Canada's first gay premier — "screaming back to men."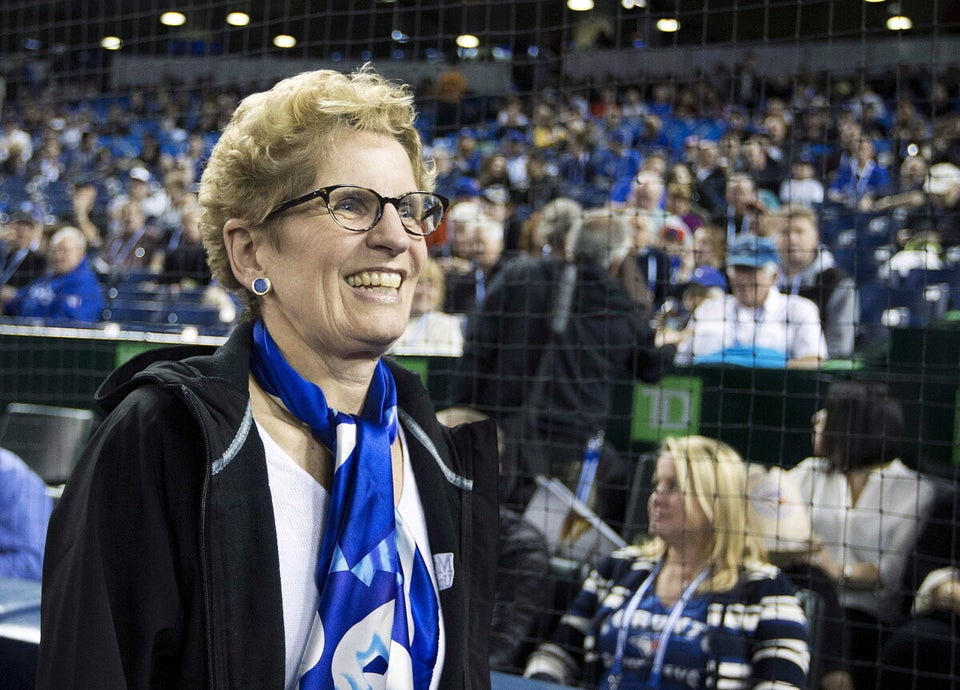 The Many Faces Of Kathleen Wynne
Popular in the Community