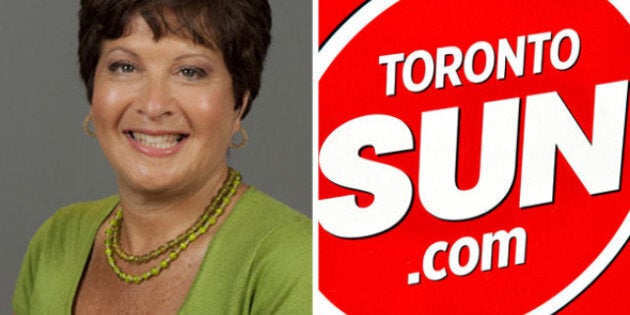 Sun Media columnist Sue-Ann Levy is being accused of racist comments on Twitter once again.
On Tuesday night, Levy tweeted about Toronto city Councillor Kristyn Wong-Tam's attire. Wong-Tam, who represents Toronto Centre-Rosedale, came to Canada from Hong Kong as a child.
Wong-Tam rebuffed the Tweet by correcting Levy's presumptions about the origins of her wardrobe:
Although Wong-Tam appeared to take the comment in stride, other Twitter users pounced on the remark.
Story continues after slideshow.
This is not Levy's first time being accused of racism in her tweets. Last October, Levy tweeted "Obama says he 'will stand' with Israel if attacked and they are a 'true friend.' His nose is growing again." The kicker was her inclusion of the hashtag "#MuslimBS."
Levy was characteristically unapologetic, even after a deluge of tweets accusing her of racism and Islamophobia. The Toronto Sun, however, felt fit to respond with their own tweet: