With tuition costs soaring in Canada, many students are turning to a new (and some would say controversial) way of paying for school: Renting yourself out for paid dates.
SeekingArrangement.com, which brings together prospective "sugar babies" with deep-pocketed "sugar daddies," says it has seen a 42-per-cent increase in the number of students signing up on its site in the past year. The site now boasts 1.4 million students worldwide advertising themselves as "sugar babies."
The reason is clear: A sugar baby typically earns a $2,600 monthly "allowance" from their sugar daddy, pretty much covering the cost of school. Whether or not sex is involved is up to the individuals concerned.
"Canada isn't making it any easier to attend university," founder and CEO Brandon Wade said in a statement.
"The average debt is more than what most of these new graduates will make in a year, and many take years paying it back."
And the situation is getting worse: A recent study found tuition fees across Canada have nearly tripled over the past 20 years, and are expected to rise another 13 per cent over the next four years, to an average of $7,755 per year.
Seeking Arrangement boasts it gives students "the chance to graduate debt free."
That is, if you're female, and willing to date people for money.
If you're male, you still have a shot — some 10 per cent of "sugar babies" on the site are male. But your odds of landing a "sugar mommy" are thin, because so far there are few of them, company spokesman Brook Urick told QMI Agency.
So which schools are hotbeds of sugar baby activity?
SeekingArrangement names the University of Toronto as the school with the fastest-growing number of sugar babies, with 195 new sign-ups last year. That's followed by Montreal's McGill University, with 161 sign-ups last year.
Oddly enough, the University of Saskatchewan appears to be a hotbed of sugar baby activity, landing in third place (151 sign-ups) despite having a considerably smaller student population than U of T or McGill.
Here are the 20 fastest-growing schools for sugar babies in Canada: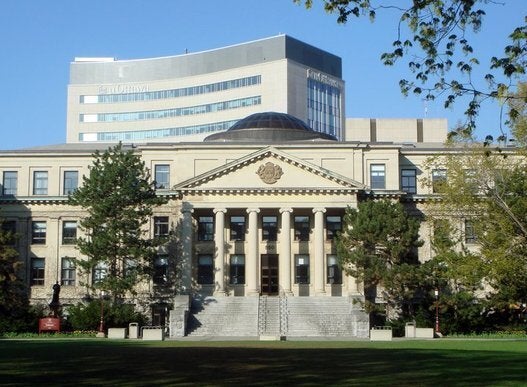 Canada's Biggest 'Sugar Daddy' Schools