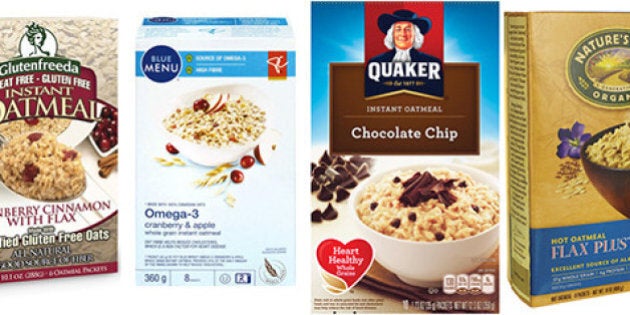 Welcome to Digesting The Label, a new series that takes a look at what exactly is in the food that we're buying and eating from a nutritional standpoint. Every two weeks, we'll examine a food and help determine whether or not it's all it's cut out to be .. or in some cases, even better for us than we thought. This week, we're looking at the sugar content in instant oatmeal.
Oatmeal is generally the go-to healthier option when you're trying to get creative with breakfast, and for the most part — compared to the likes of bagels and pancakes, of course — it really is. Most instant oatmeal without added flavour and sugar is pretty safe from a nutritional point of view. Plain boxed oatmeal, the healthiest choice, is made with rolled oats and water or milk is added from with personal preferences in mind.
But the world of oatmeal can get tricky once you start getting fancier with flavours. Of course, not everyone enjoys a plain bowl of oats, which is why companies have created everything from simple cinnamon flavoured oatmeal to peaches and cream that could appeal to younger consumers (and adults, for that matter).
"The problem is that some people don't like the taste of oatmeal, but make themselves eat it because they know it's good for them. And that can backfire," writes Rachel Grumman Bender of YouBeauty.com. "To make it more palatable, they often pile on sugar — or worse, pick up oatmeal at fast food chains like McDonald's even though they're full of sugar and additives — knocking the breakfast staple right off its health pedestal."
If you're reading your labels, avoiding added additives and sugar, or opting out of fast food options on a weekly basis, your breakfast might just be on the right track. For example, steel cut oats (which take a bit longer to make), is packed with fibre, omega-3 fatty acids and potassium, according to Health.com. But if you're still in the mood for something sweet, top your oats with fruit and natural honey, rather than relying on "flavours."
Below, we rounded up 24 popular branded oatmeal boxes and ranked them from the least to the most sugar content. Of course, sugar can be defined from white sugar to chocolate to sugarcane juice. To avoid confusion, we've also included a full list of ingredients just so you know where the sugar is coming from. Our quick takeaway? Oatmeal that comes in a cup is not the best option for breakfast.
Let us know if we missed any and we will add them to our list: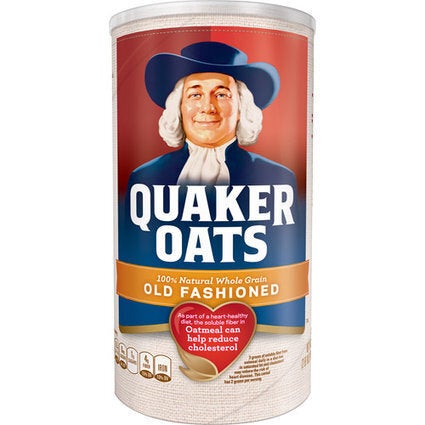 Oatmeals With The Most Sugar
Popular in the Community