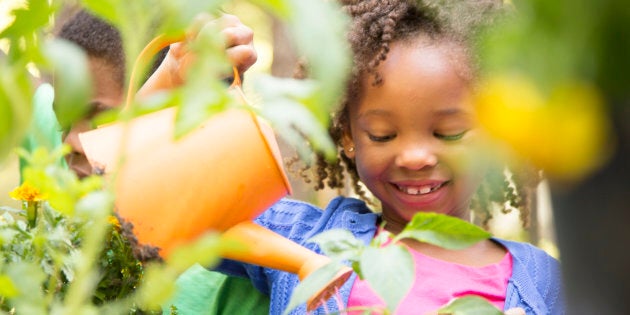 ... but how are you going to entertain the kids?! You don't need a full roster of camp and scheduled outings to keep your little ones busy all summer. You just need an outdoor space and a little imagination.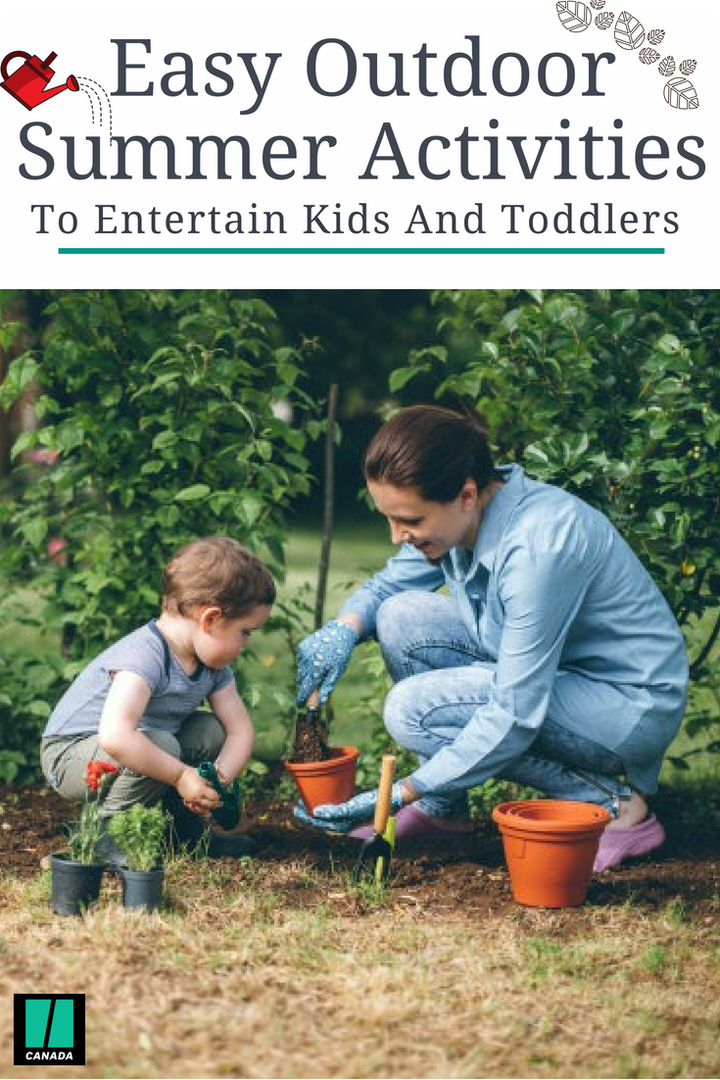 We rounded up some of the easiest outdoor activities to keep kids and toddlers entertained all summer long.
1. Gardening projects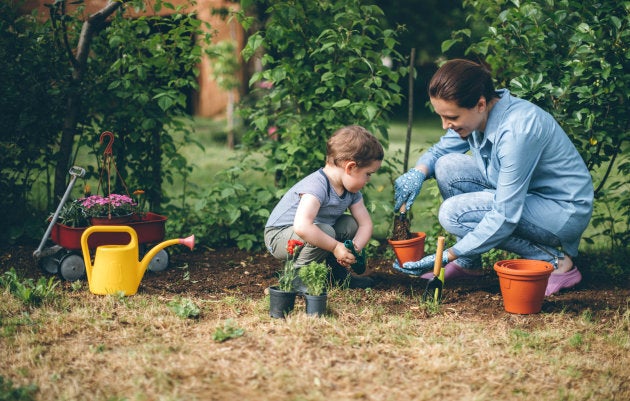 Kids and tots of all ages will love watching a garden grow. Older kids can try gardening projects like egg carton greenhouses, painting their own garden markers, or making herb terrariums (see Parenting.com for instructions on all these ideas and more), while toddlers might just love helping you water the garden or lawn every morning (let them fill the watering can or hold the hose themselves, and see if you can ever get it back).
2. Make-your-own picnics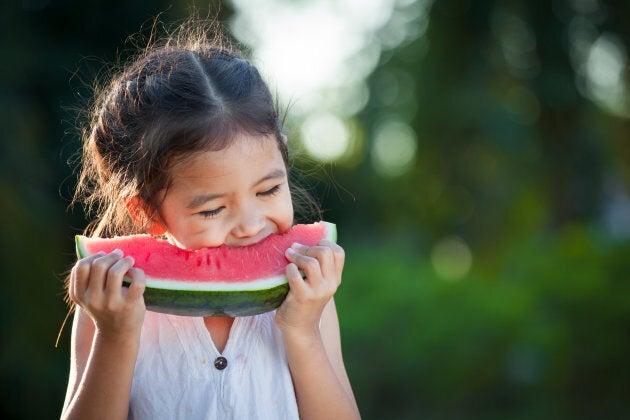 Kids gotta eat, so why not make lunch into a fun outdoor activity by having a picnic? Even if it's just in the backyard, little ones will get a kick out of sitting on a blanket and enjoying some finger foods.
3. Kitchen utensil bubble wands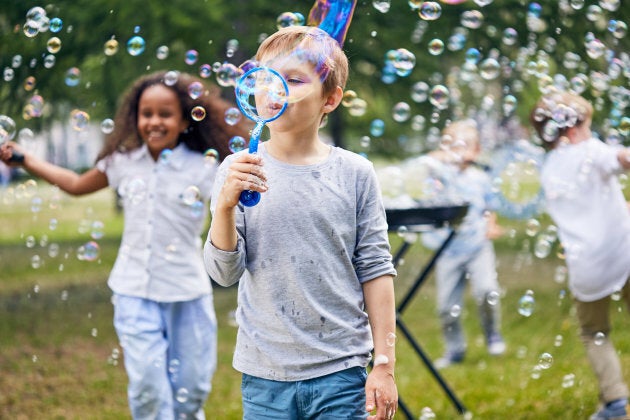 Kids + bubbles = moth + flame. To keep them interested for even longer, encourage kids to use some kitchen utensils with holes in them — like slotted spoons, spatulas, and fly swatters — to see what makes the best and biggest bubbles! Nature's Path Organic has some more tips here.
4. Squirt gun painting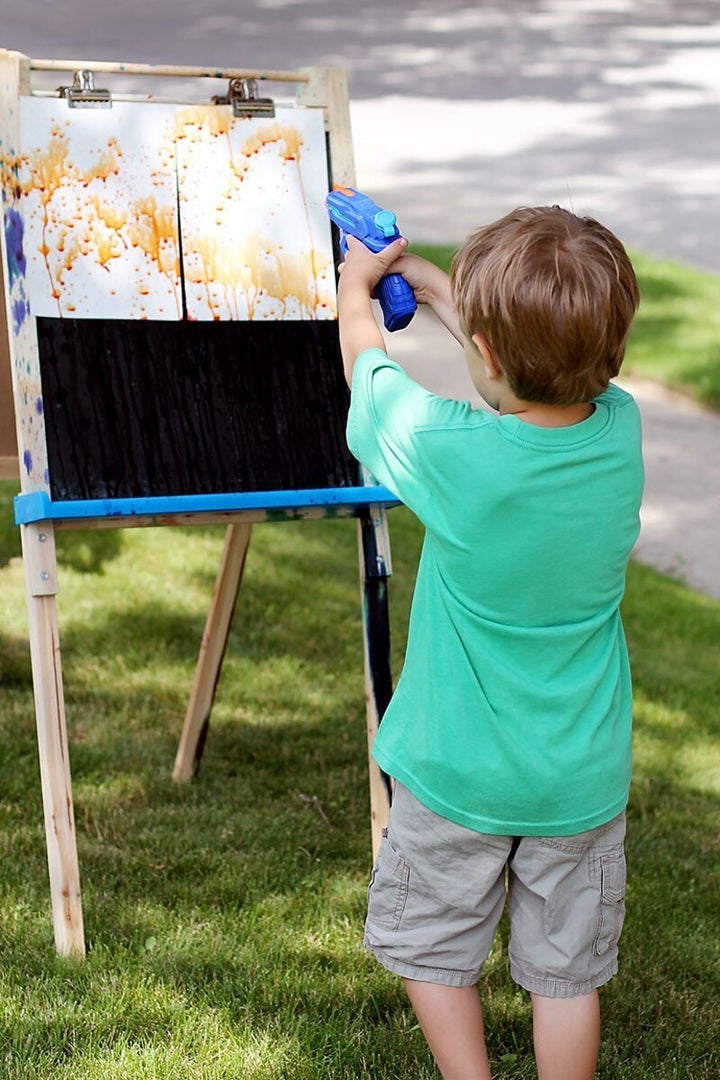 Exactly what it sounds like. All you need is an easel, liquid watercolour, watercolour paper, and a water gun, according to Fireflies and Mud Pies.
If water guns aren't your thing, you can use plastic spray bottles. And if you don't have an easel, you can use thumbtacks to stick the paper to a tree. Just remind the kids not to squirt each other, or you (and good luck with that).
5. Build a fairy house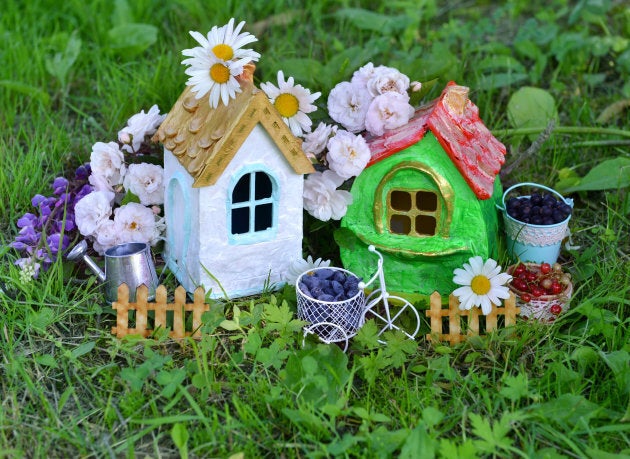 Little ones will love checking to see if any fairies have moved in, eaten their snacks, or left notes each morning.
6. Mud painting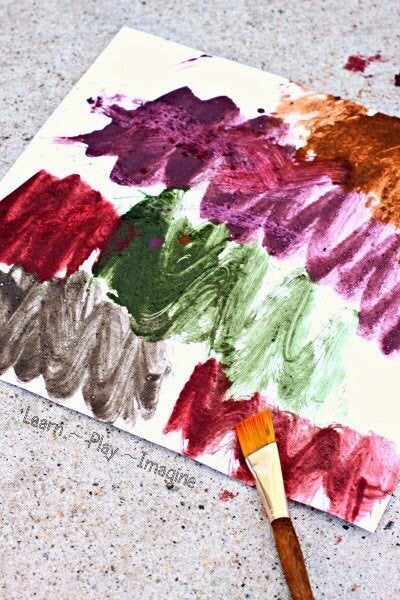 Why not, we ask you. Why not. Making a mess AND flexing some creativity? Sounds like the solution to "I'm bored" to us. Learn Play Imagine has all the instructions you need to help your kids paint with mud this summer.
7. Play in the rain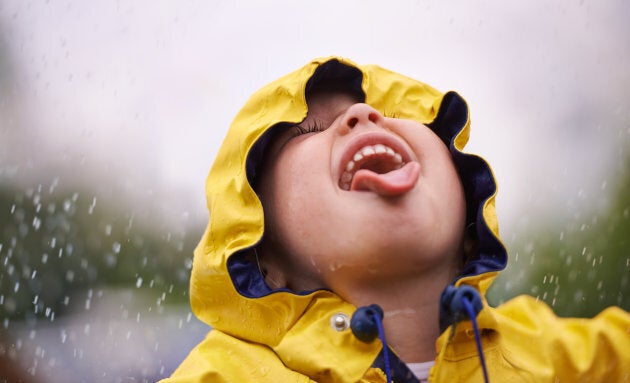 A rainy summer day is hardly the end of the world for a kid. For young kids, it's a great chance to splash in puddles, get muddy, and look for worms.
Today's Parent suggests bringing some empty pie tins outside to help kids hear the sounds of the rain, and to watch them fill up. You can even add drops of food colouring to them and watch what happens when the water hits!
8. Colour scavenger hunt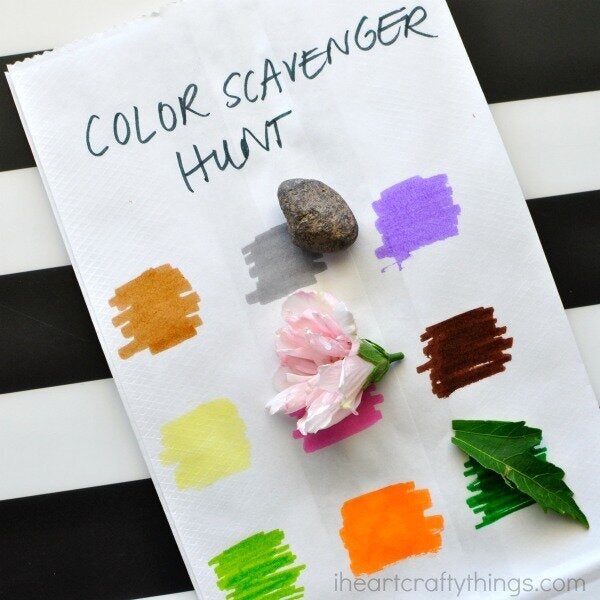 The yard is your teacher now, kids! A colour scavenger hunt is a great way to keep little ones occupied outdoors and in your own yard. Take the bags with you to the park or the beach to keep kids entertained there, as well. All you need is white paper bags, markers, and imagination. Get all the instructions at i heart crafty things.
9. Make a hula hoop hideout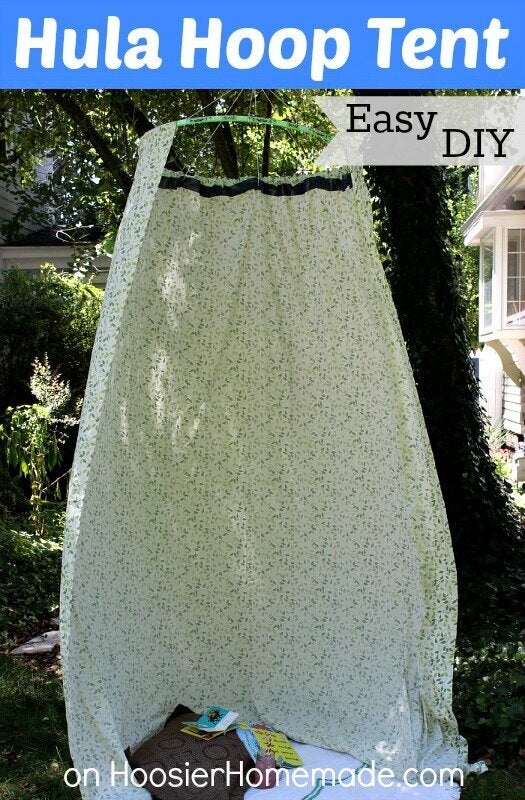 Kids love a nook of their own, and this hula hoop hideout is the perfect place for some downtime with a favourite book and a snack. All you need is a hula hoop, sheet, duct tape, twine, and book rings. Get all the instructions at Hoosier Homemade.
10. Balloon boppers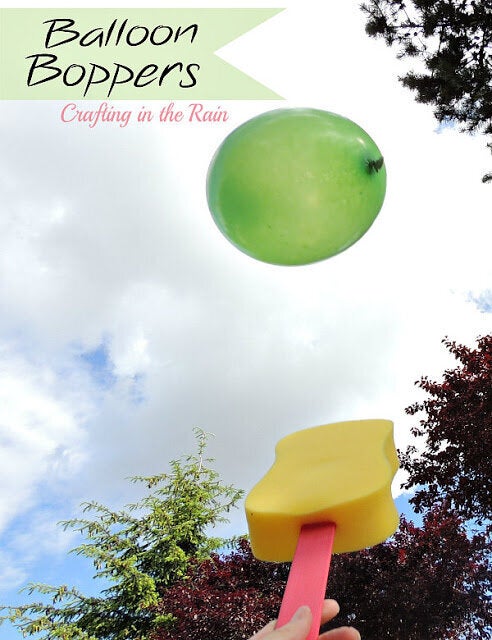 This is a great way to entertain toddlers for ... well ... as long as their attention span, which depending on their mood could be anywhere from 30 seconds to three hours. Either way, they'll have a ball bopping balloons around the backyard. Get the instructions from Today's Creative Life.
Popular in the Community