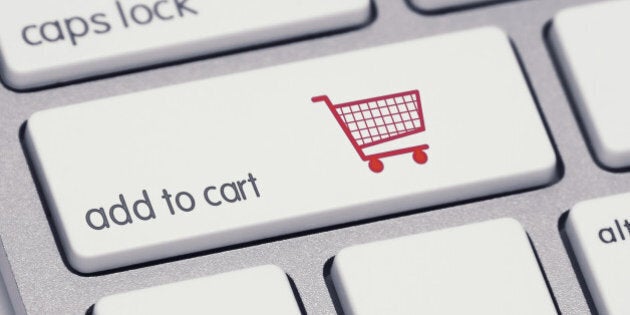 Big retail events used to fall into three categories: holiday, comprised of large, time-honored calendar holidays like Christmas and Valentine's Day; seasonal, marked by changes in season that bring about new shopping behaviours like spring cleaning, and back to school; and cultural, sporadic opportunities tied to cultural phenomena like a new phone launch or mega-sensation movie launch. But now there is a new type of retail moment outside of the traditional categories: deal frenzies.
Summer -- generally a slow season for retail -- is becoming a popular time of year for deal events to catch consumers' attention and create urgency for purchases with seasonally-relevant, limited-time offers. A consumer may not have planned on opening their wallet, but if the deal is truly too good to pass up, then...
eBay recently celebrated the third anniversary of our Deals program in Canada with a week-long event. Meanwhile Amazon's Prime Day is back for a second year, and other online retailers are doing their own "summer blowouts". This trend is heating up. And, summer deals events work particularly well for online retailers -- no need to try and convince consumers to head into a store on a sunny day when their deals can be accessed from a mobile device from the dock, patio or park!
So why are online deals popular?
Discounts are capturing more of the consumer's wallet each year. According to a recent Nielsen study, 68 per cent of North American consumers enjoy the hunt for a good deal. And, Canadian shoppers, are particularly price-savvy, with good reason: A recent report by Yellow Pages notes that current Canadian economic conditions -- low-inflation, lower-than-normal consumer spending and high debt loads - mean that shoppers are likely to look to save whenever possible. The same report points out that consumers doing pre-purchase research online pay particular attention to price and discounts. Clearly, online comparison shopping is alive and well, and e-commerce sites that have compelling offerings are poised to do well. For instance, during last year's Prime Day, eBay saw an increase in site traffic as consumers visited to compare deals.
Creating long-term loyalty
Deals events are a moment in time to peak sales and attract new customers. Ongoing discount programs, however, are designed for daily interactions that create long-term brand affinity and consumer loyalty. As an example, at eBay we actively and continuously monitor the Canadian market to ensure we are offering competitive deals that will satisfy (and delight) consumers. We combine hand-curation with sophisticated algorithms to fill our Deals page with compelling offerings. Free shipping on Canadian inventory and no membership required also add to the value proposition. As a testament to how this program resonates with consumers, our Canadian Deals program has grown roughly 20 per cent year-over-year in sales since its inception.
Deals events and programs are here to stay, but retailers need to beware: to be successful, the deals need to be real; prices need to reflect true discounts. Consumers are savvy and their loyalty is in high-demand, so brands and retailers don't have a lot of room for error in this front. If you present an offer as a "deal", the value needs to be there, otherwise the customer won't be.
Follow HuffPost Canada Blogs on Facebook