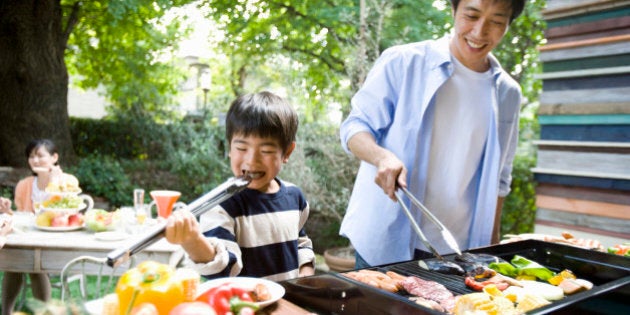 With the school year winding down and summer vacations on the horizon, kids and parents alike are looking forward to the more relaxed summer schedule. We all love leaving our structured lives behind for these months, but that can impact the way we eat and live. It's easy to get completely side-tracked when it comes to maintaining a healthy lifestyle.
While many parents are aware of the summer "brain drain" that can come with kids being out of school, the same can be said for children's eating habits.
Without the routine of a school day, kids and parents alike tend to have a "laissez faire" type of attitude during the warm months, making it challenging to eat healthy on a regular basis. The lack of structure alongside those summer cravings such as BBQs, ice cream, cold beverages and fast food can lead to weight gain, low energy, mood swings and a weakened immune system. You don't need an "all or nothing" attitude, but do think before indulging -- moderation is key! Here are some tips to keep you and your family healthy and fit this summer:
We wait many months to get outdoors to comfortably enjoy the season. But with freedom from school, many kids would be happy to spend their time parked in front of the TV, playing video games and on their laptops. Try to save those activities for a rainy day and encourage your kids to get outside.
There is evidence of a positive relationship between physical fitness and academic performance, as early as grade four, according to a 2011 study from Stanford University. Sign them up for sports teams and camps that you know they'll enjoy. Go outdoors with them and play games and activities in the yard and in parks. Biking is also a great family sport.
Healthy Eating in Hot Weather
Substitute the treats from the ice cream truck and iced sugary drinks for homemade smoothies and frozen yogurt. A smoothie can be a great breakfast option when you add fruit and low-fat yogurt, giving you a fruit and dairy serving, as well as fibre.
Burgers and hot dogs are everywhere, but damaging to your child's health over time. Barbecue lean meats such as chicken, lean steak and veggies. Meat and veggie kebobs are very kid-friendly.
Snacking: If kids are bored and at home, it can lead to mindless eating all day. Have healthy snacks on hand around the house for snacking and to bring on-the-go such as seasonal fruit, veggies and hummus, cheese and whole grain crackers, homemade popsicle, nuts and dried fruit.
Stay hydrated: Drink plenty of water when out in the heat. For flavour, have real fruit juices with no added sugar in moderation, since they still have excess calories. Mix real fruit juice with half water or soda water to dilute the natural sugars. Stay clear of pop, both regular and diet.
When selecting a daily camp ask about the lunch menu offered. Most camps have a "fast food" mentality and these foods will affect your child's weight and mood. Select camps with healthy lunches and snacks.
The days are longer and it can be a challenge getting your child to sleep at a regular time. Lack of sleep results in fatigue, which affects your child's mood, energy levels and cognitive functioning. Keeping a routine during the summer helps to make the transition back to school less of a battle.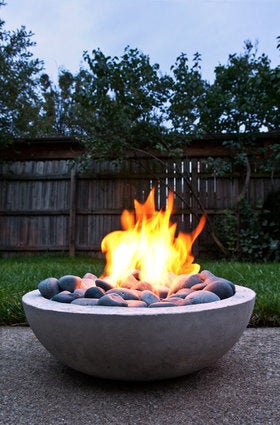 11 DIY Projects For Your Summer Backyard Oasis