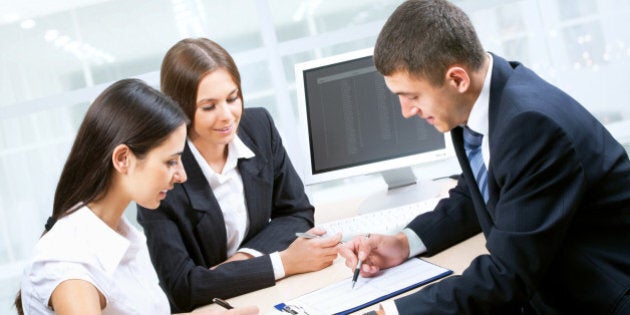 Since it was first performed in 1934, "Summertime" from George Gershwin's opera Porgy and Bess has set the tone for summer languor. Eighty-one years later, the song is still soothingly demotivating, celebrating a slower approach to life.
The concept of summer hours first became popular in New York as the week wound down to ease rush hour Friday traffic flows out of town during sweltering summer days. Why wait until Saturday morning when you could leave your desk at noon on Friday, or even earlier? Besides summer is a time when most people are thinking about spending time with friends and family rather than sitting behind a desk or in a hot car during rush hour.
What defines summer hours?
Every company approaches a summer schedule from a different perspective based on industry standards and the business demands. It seems like a good trade off if you can work a couple of extra hours each week in return for a work from home day once a week, leaving the office at noon on Friday, or, even better, take Fridays off completely.
With over 30 years of Fridays in business behind me, I have found that Friday afternoons in the summer are a time when some professionals take a couple of hours to return calls or address issues that have been piling up over the week. I've received calls from clients and prospects who want to discuss assignments when the week's stress is over and they have some time for a robust conversation.
While summer hours may mean you aren't in the office, your professionalism is likely appreciated when you send off a quick email response or phone call (either from your back patio or from your office) if something was left too late and your client wants to nail down details before they go on holidays.
Why introduce summer hours?
It is easy to see what effect a four-day work week has on employee morale, but what effect does summer have on your business in general?
During summer, productivity in the workplace goes down by 20 per cent, which can take a toll on your bottom line. Even worse, attendance also falls by 19 per cent. Any pressing project deadlines? You might be hard-pressed to get those completed as turnaround times take 13 per cent longer. A study by Captivate Network that surveyed 600 white collar North American workers in 14 major cities also showed that, during summer -- work hours aside, we are up to 45 per cent more distracted when we are trying to get work done.
If we are so unproductive during the summer, then why would any employer want to introduce shorter hours where even less would get done? Simple. It is a type of incentive program. If a four-day work week will have such a great effect on employee morale, then with morale boosted, you should see a correlating boost in productivity.
A survey done by Opinion Research Corporation for AOC Marketing Research, proves that implementing summer hours increases productivity. Sixty-six per cent of respondents who work for companies with summer schedules said they felt more productive as a result of their flexible and/or decreased work schedules.
On the other side of the coin there is research that indicates summer hours will not have any effect on productivity whatsoever.
While there is conflicting research regarding summer hours and productivity, if an incentive program is introduced with the right messaging and direction from the leadership of an organization, it can have lasting positive effects. In this case, it becomes more about how the program is implemented and the reasoning behind it. For example, it's now an unwritten rule at many companies that unless you have pressing work to do, you will be among many colleagues who leave the office early on Friday afternoon when the warm weather hits. It is this "unwritten rule" that creates confusion and a lackadaisical attitude towards the completion of tasks. Whereas if a memo was circulated or a team meeting was had to introduce the new summer hours, it creates more structure for people to work in.
Change doesn't come without its disadvantages to consider. For example, packing two days' worth of work into one long day can be exhausting. Also, you should consider that all good things must come to an end, and a return to a regular working schedule as summer ends while the days grow shorter can be depressing for some employees.
Regardless of how hard they try, managers rarely assign workloads equally, and some employees take longer to complete their work than others. Making summer hours mandatory can potentially create stress for those who feel they must complete their work in a defined period of time. Who wants to look like an underperformer as they remain at their desks while their colleagues depart on a sunny Friday afternoon?
Work on a case by case basis
As a manager, you need to look at your business flows and determine whether or not summer business hours make sense. If you are not sure about the effects on productivity, ask your employees what they think. An employee survey will give you a sense of their thoughts on a four-day work week or one based on flexible hours.
A safe alternative could be to implement telecommuting options to give employees more time out of the office while still getting their work done. Skype, email, video conferencing and other tools can substitute for an employee's physical presence at a meeting -- from time to time.
Regardless of your final decision about summer hours, you will boost your employees' productivity and loyalty by taking their family and personal free time into account while remaining focused on the health of your business.