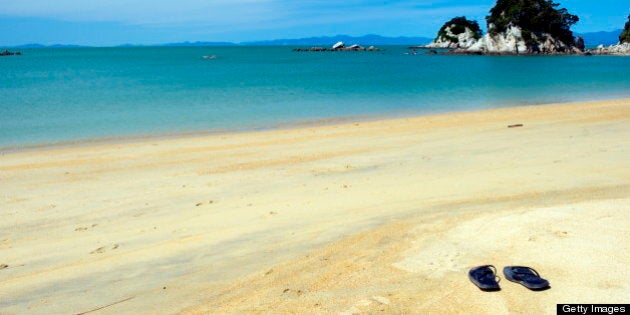 The weather is finally starting to get warmer, which can only mean one thing: it's time to start thinking about your killer summer soundtrack.
The art of creating the perfect summer playlist -- or playlists -- can be delicate, since there are a number of different occasions to consider – from solo road trips to cottage getaways to family BBQs and everything in between.
But don't worry -- we've got you covered. Here's a list of the top 10 new songs that will be perfect additions to your carefully crafted summer playlists.
1. Fall Out Boy -- The Phoenix
This just might be the best Friday afternoon song to help you leave the office behind and get psyched up for an amazing summer weekend.
2. Drake -- Girls Love Beyoncé
Girls may love Beyoncé, but everyone is going to love the Canadian rap superstar's fun Destiny's Child tribute. It will be a great addition to your summer BBQ mix.
Speaking of Beyoncé, her husband's highly anticipated new single is now out, just in time for you to sneak it into your summer road trip rotation.
4. Dave Grohl and Friends -- From Can to Can't
Mr. Grohl has delivered plenty of summer anthems over his long and impressive career, and it doesn't look like he's going to let us down this year. The first single off his collaborative new album is perfect for an afternoon of beer and BBQ with the guys.
5. Icona Pop -- I Love It
This catchy, crowd-pleasing tune will be difficult to escape this summer, so you might as well embrace it and add it to your beach mix now.
6. Macklemore & Ryan Lewis -- Can't Hold Us
People can't seem to get enough of this song, which keeps climbing up and up the charts. That means it undoubtedly has staying power for the summer, so give the people what they want and add it to your cottage soundtrack.
It's hard to believe it's been five years since the feisty singer's single, "Paper Planes," dominated the summer airwaves. Her new song, "Attention," is even more eclectic than "Paper Planes," so it will definitely spice up your summer playlists.
Nothing says summer like the sweet sound of steel drums. This fun, laid-back track is the perfect backdrop to lazy summer day soaking up the sun.
9. fun. -- Why Am I The One?
Last year, "We Are Young" by fun. became the unofficial song of summer. Their new track, "Why Am I The One?" just might help them dominate the airwaves two summers in a row.
10. Atoms for Peace -- Magic Beanz
The first single from Atoms for Peace – Radiohead front man Thom Yorke's new project – may not be a catchy crowd-pleaser, but the rich, multi-layered song is certainly worth adding to your own personal summer chill-out mix.