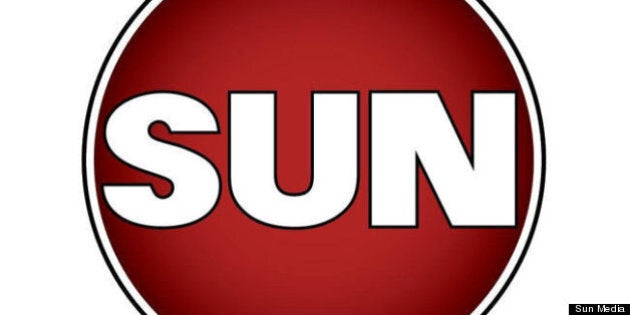 Canada's largest newspaper publisher is shuttering 11 papers and slashing 360 jobs in a second wave of mass cost-cutting in recent months as the chain struggles to boost profits amid persistent industry-wide challenges.
Sun Media Corp. announced Tuesday it will cut its free commuter 24 Hours chain in half by closing the free urban daily in Ottawa, Calgary and Edmonton, cities where it will instead focus on the Ottawa Sun, Calgary Sun and Edmonton Sun tabloids.
It will also shut down eight small weekly newspapers in central Canada that weren't profitable, said Martin Tremblay, vice-president of public affairs at Sun Media. Seven have been closed since June and the eighth, Le Progres de Bellechasse, was shuttered Tuesday.
"We didn't see how we could improve the situation for these weeklies in the next year and it's sad," he added.
The moves will mean the loss of some 360 jobs, or about eight per cent of the workforce at Quebecor Inc.'s troubled newspaper division. There were job cuts at papers across all regions in addition to the positions lost at the shuttered papers, Tremblay said, though he would not break out how many.
"It's not only about making money, it's about protecting the other 4,000 jobs that we have at Sun Media too," he said.
The closures and job cuts are part of a "strategic overhaul" announced last year. Quebecor says the latest move will save $55 million per year. The chain has been struggling with plummeting profits and has said it has not been able to cut costs fast enough to offset massive declines in ad revenue.
Sun Media said its decision to close some of its print titles is the result of a mass consumer and advertising shift to the digital space, noting that this generation of news consumers is getting information almost solely from digital sources such as computers, smartphones and tablets.
"In recent years, the print media industry has been going through an unprecedented transformation such as it has never seen before," said Julie Tremblay, chief operating officer.
"The management decisions we are making are difficult and highly regrettable, particularly the job cuts. However, the downsizing is necessary to maintain a strong positioning for our news media outlets on all platforms, and more broadly to secure our corporation's future success in an industry that is being revolutionized by the advent of digital."
Newspapers had for decades relied on the 80-20 business model, in which 80 per cent of revenues were derived from print advertising – including classifieds – with subscription revenues making up the rest. The strategy was upended by the Internet, to which readers have turned for free sources of news and where advertisers pay a fraction of the price of print campaigns.
Story continues below slideshow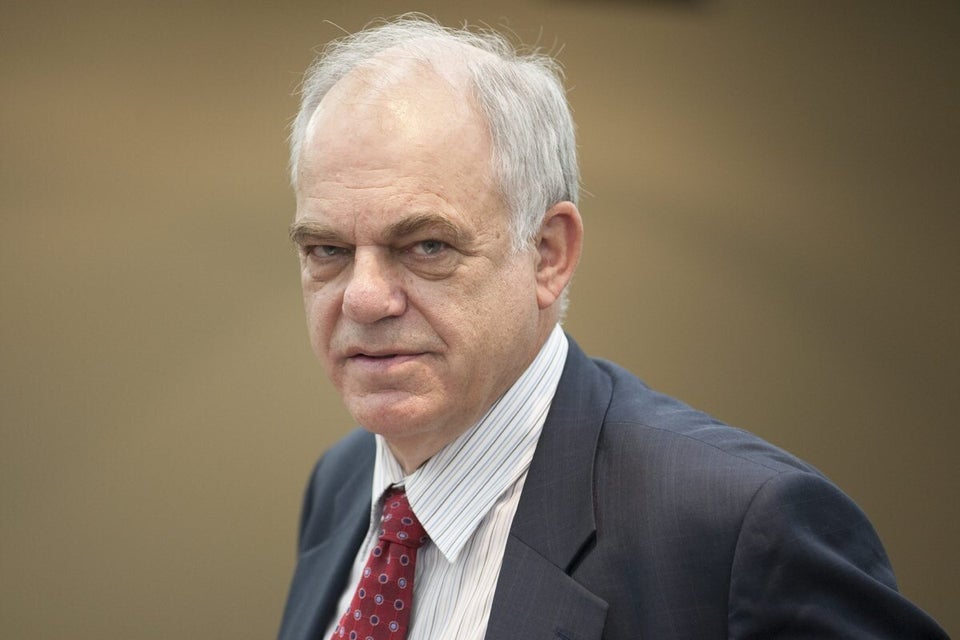 Sun News History
As Canadian newspapers come to grips with the fact that their business model is undergoing not a recessionary blip but a permanent structural change, publishers are moving toward leaner organizations.
In the past year, the Sun Media chain has cut 17 per cent of its staff, which totalled 5,000 in November.
The latest round of job cuts follows an announcement that month that the chain would eliminate 500 positions and close printing plants in Ottawa and Kingston, saving $45 million as part of a restructuring effort.
The company said its decision to close the 24 Hours papers in three cities is part of its plan to focus on one urban newspaper in each market, with the exception of Toronto and Montreal. It said its new plan will target investments to high-potential newspapers in print and especially in the digital space.
Tremblay said the company hopes it will not have to cut any more jobs, but it's next move depends on financial results from coming quarters.
"We are confident that with the money that we are investing on digital that we are going to improve and transform the structure of our business," he said.
"We think we are going to continue to be profitable in the future, but who knows."
Earlier this year, The Toronto Star said it will lay off 55 editorial and advertising employees and outsource editorial jobs to Pagemasters North America, a fledgling copy-editing and page-design shop whose employees earn about half the money that an equivalent editor at the Star would make.
Postmedia Network Inc. abolished regional publishers and asked West Coast staff to take buyouts after announcing dismal first-quarter results that included a 10 per cent decline in revenue. And the Globe and Mail has offered buyouts to editorial staff.
Some Sun newspapers, like many of their Canadian competitors, have converted to a paywall model in recent months as a new source of revenue.
In addition to the 24 Hours newspapers, Sun Media closed L'Action Regionale in Monteregie, The Lindsay Daily Post, The Midland Free Press, The Meadow Lake Progress, The Lac du Bonnet Leader, The Beausejour Review, Le Magazine Saint-Lambert and Le Progres de Bellechasse.
Aside from Montreal and Toronto, where Sun Media also sells Le Journal de Montreal and the Toronto Sun and where "the mass transit systems warrant the continuation of Sun Media Corporation's free dailies," the chain will now have only one newspaper in each urban market.
It will also continue to print the 24 Hours newspapers in Vancouver, where it is the sole Sun publication.
24 Hours newspapers rely largely on the chain's QMI wire service for content and compete with the Torstar-owned Metro newspapers in many urban centres.
The union representing Sun employees across Ontario, which will see 15 members lose their jobs, said Tuesday it was "stunned" by the second round of job cuts in less than a year.
"This is another devastating blow to quality journalism in Canada," said Paul Morse, president of the Southern Ontario Newsmedia Guild (SONG).
"When a newspaper is gutted or even closed, it hurts more than just the people working there. The whole community suffers."
Morse added that while media workers understand their industry is undergoing rapid technological and economic change, "we also understand that newspapers in the new era must be grounded in great journalism to succeed. How can they do that if they get rid of everybody?"
At SONG, the layoffs affect three members at the Brantford Expositor, five at the St. Catharines Standard, five at the Toronto Sun, one at the London Free Press and one and the Ottawa Sun.
Sun Media now has 36 paid circulation daily newspapers, three free dailies and nearly 200 community newspapers, shopping guides and specialty publications. It is owned by Quebecor, the Montreal-based cable and telecom company, which also owns the Sun News Network, Videotron cable and the TVA television network in Quebec.
This story has been updated from its original version, to include comment from Sun Media, greater detail on the restructuring and reaction from stakeholders.
Popular in the Community