Sun News Network went dark at dawn on Friday following a fruitless search for a buyer.
"I regret to inform you that Sun Media Corporation has made the difficult decision to shut down Sun News. As a result, the channel is now off the air," Julie Tremblay, president and CEO of Sun Media told staff in an internal memo early Friday.
"Over the past few years, every possible effort was made to achieve sufficient market penetration to generate the profits needed to operate a national news channel. Unfortunately, those efforts did not bear fruit because of the numerous roadblocks to carriage that we encountered."
An estimated 200 employees lost their jobs.
With mounting financial losses, there was no alternative to closing the network, Sun Media Corp. said. The company spent months actively seeking a potential buyer but found no party capable of taking over the channel.
The shutdown was made official Friday morning after the news and opinion channel was already off air. There was no on-air announcement before the screen went dark at 5 a.m. A message on the TV channel now reads: "Sun News Network is no longer available, at the discretion of the programmer. We apologize for any inconvenience and hope you will continue to value all the channels included in your package."
The website now displays only the Sun News logo.
But that deal has apparently fallen through.
The Canadaland media blog reported the network was on a "death watch" in late January, citing employees who said Quebecor could choose to dissolve the network within two months if the sale failed.
Canadaland reported the deal failed because the two sides could not reach an agreement over severance packages for Sun executives.
Quebecor could not be reached for comment.
"In case you haven't noticed, our traditional news media are dying," he wrote.
"When that journalism disappears, mark my words: our democracy will be diminished, and possibly even in peril. I'm not exaggerating. There is nothing that keeps the powerful in check – not Question Period, not a public opinion poll, not even the police – as effectively as journalists do. I've worked on both sides, and I know, I've seen it: every time a newspaper dies – every time a TV network dies – the powerful grow more so. You may think that's okay, but I sure don't. They are not always benign in the way they exercise power."
Reports of Sun's closure have been swirling since October when its parent company Quebecor announced it was selling its Sun Media portfolio of 175 newspapers, including the flagship Sun newspapers, that were feeding the television network much of its content.
Quebecor told The Huffington Post Canada at the time concerns related to the channel's long-term viability and questions about its operations would not be answered until after sale of the newspapers is final.
Senior Conservative sources told HuffPost that Sun News Network vice-president Kory Teneycke wanted to re-launch the channel and was looking for investors to spin it off from Quebecor.
Sun News Network, known for its blend of news and right-leaning opinion, has its own stable of reporters and commentators but it also relied on Sun newspapers to share content with the TV station through Quebecor's QMI wire service.
The Quebecor sale, which must still be approved by the CRTC, also forced the network to stop using the Sun branding after one year.
Sun News has lost nearly $20 million on a yearly basis since it launched in 2011. It has struggled to build viewers with limited distribution to 40 per cent of Canadian households. The network has previously argued its growth was disadvantaged because it was buried in higher channels, blaming the reluctance of cable and satellite carriers for their role in its low ratings.
"This is a regrettable situation for our broadcasting system, which is losing a distinctively Canadian voice in the national news space," Tremblay said in the announcement.
The channel promised to balance the "lefty bias" of traditional Canadian media, but its operations were plagued by tight production budgets which often left it with limited on-the-ground reporting and a large portion of its airtime dedicated to commentary and heavily editorialized news coverage.
But it also quickly drew controversy with its occasionally combative on-air approach.
One of the most famous examples happened when former "Canada Live" host Krista Erickson drilled Quebec-born dancer Margie Gillis about whether she could receive government money for her dance performances. The segment went viral and drew a record number of complaints from viewers who felt Erickson was being unfair, but the Canadian Broadcast Standards Council eventually ruled the "aggressive" interview was acceptable.
Last September, Sun Media's outspoken right-wing host Ezra Levant faced the ire of the Liberal party when he criticized Justin Trudeau for kissing a Toronto-area bride in a wedding photo. The bride later said Trudeau secured the groom's OK beforehand.
Levant's commentary also slurred Trudeau's mother, Margaret, and his late father, former prime minister Pierre Trudeau. Sun News issued an apology after Trudeau said he would no longer speak to the outlet's reporters until there was an appropriate response.
The channel also got behind "Ford Nation," a commentary series hosted by Rob and Doug Ford, that was pulled from the schedule less than a day after it premiered.
Despite plenty of media attention, Sun News was never able to translate the spotlight into a ratings boon.
Executives at the channel argued that at least part of that reason was the country's broadcast regulator decided against allowing Sun News to be carried on basic cable.
In 2013, the Canadian Radio-television and Telecommunications Commission said Sun News didn't meet the criteria for mandatory carriage.
Sun News responded by saying the decision would spell the end of the channel.
-With files from The Canadian Press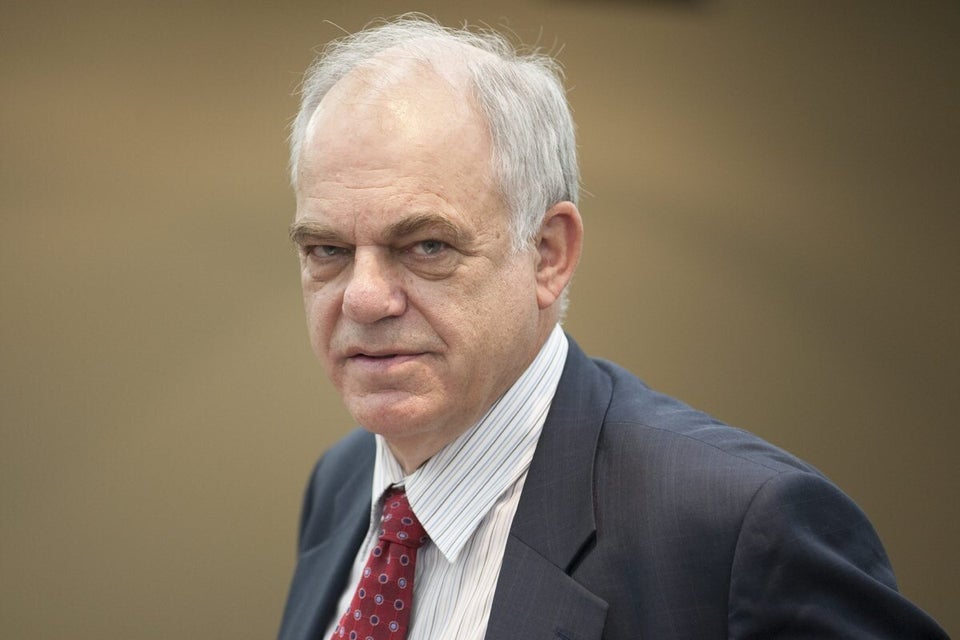 Sun News History