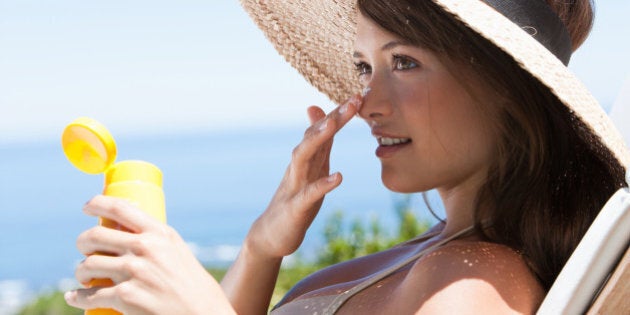 With the sun getting higher in the sky and everyone spending more time outdoors, it's a perfect opportunity to set the record straight about safe sun exposure.
By now it should be no surprise that the sun does provide health benefits, namely through the synthesis of Vitamin D. Vitamin D is like the modern hero that provides us with antioxidant benefits, cancer protection, immune system support and heart health.
We're spending lots and lots of time outside, but according to the Center for Disease Control and Prevention, it's estimated that over 30 per cent of children and adults in the U.S. are Vitamin D deficient.
And skin cancer rates are increasing. According to the National Board of Health and Welfare, skin cancer rates have basically quadrupled since the 1970s. Skin cancer is now being diagnosed more than breast, prostate, colon and lung cancers combined.
There are plenty of new sunscreen products on the market today and we're using them more than ever before. But with all the incidences of skin cancer, clearly something is wrong with the way we're getting our sun exposure.
Here are three concepts to understand before you step outside into the sun.
Instead of putting on sunscreen and sitting out in the sun, be strategic about your sun exposure.
Covering your whole body with sunblock may seem like an easy solution, but you are actually preventing your body from absorbing Vitamin D from the sun. Vitamin D is like the antioxidant hero that helps to prevent cancer, so missing out on Vitamin D is like missing out on cancer prevention.
Sunscreen only protects against UVB rays, which are the rays most associated with sunburns. UVB rays are also needed to manufacture Vitamin D in our bodies, so any sunscreen that blocks UVB rays will also block Vitamin D production.
If we're slathering on sunscreen, we're still being exposed to UVA rays, which are the more damaging rays. UVAs are able to penetrate into the skin, accelerate aging and potentially cause skin cancer.
Here's how to be a little more strategic about your sun exposure:
Spend a little time sunbathing without sunscreen. It's best to sunbathe your body versus your face. Do not let your skin burn! Fifteen minutes is a perfect amount of time.
Make sure that your face is covered by a hat whenever possible, as this is where your skin is thinnest and most delicate.
Sit out in the sun for 15 minutes to start. You can gradually increase your exposure as your body gets used to the sun's rays.
Beware of sun exposure through glass, especially car windows while driving. Glass filters out the Vitamin D-producing UVB rays.
Instead of slathering on your regular sunscreen, try a natural (physical) sunblock.
The Environmental Working Group, in its Sunscreen Hall of Shame, identifies a few types of sunscreens that we should be avoiding:
Spray sunscreens. Sure, sprays may get those tough-to-reach places, including the inside of our lungs. Although the FDA has expressed concern, spray sunscreens have not yet been banned.
Anything with an SPF over 50. A super high SPF gives us little else than a false sense of security.
Sunscreens with ingredients oxybenzone and retinyl palminate. Oxybenzone is a hormone-disruptor and retinyl palmitate is a potential carcinogen.
These guys are all known as chemical sunscreens. Chemical sunscreens absorb the UV rays and keep them away from skin. Unfortunately, chemical sunscreens are not photostable, meaning that they can break down to form harmful free radicals in the body. Physical (natural) sunscreens work by physically blocking UV rays. Unlike chemical sunscreens, physical sunscreens are photostable, making them a safer choice.
The best physical sunscreens out there make use of titanium dioxide and zinc dioxide. Those are the ingredients that used to be chalk white, but the products have come a long way since the 80s surfing culture. To find a safe and good physical sunscreen, visit a health store and speak with an educated salesperson. Or visit Environmental Working Group's Annual Sunscreen Guide.
Instead of eating pro-inflammatory foods while you're in the sun, eat foods that boost your body's SPF and combat inflammation.
Avoid the usual chips and cold drink patio combination and try eating a little sun block. Following are five foods that boost your body's ability to fight off free radicals and combat damage caused by UV rays.
Goji berries -- goji berries help to prevent skin aging and reduce inflammation due to sun damage. Gojis contain astaxanthin, a phytonutrient known for its natural sunscreen benefits; astaxanthin helps to prevent and repair sun damage.
Watermelon -- it's rich in lycopene, a carotenoid that's been found to protect the skin from sun damage and skin cancer. Watermelon is said to boost your skin's SPF by about 3.
Brazil nuts -- selenium, a mineral found in Brazil nuts, is one of the most potent antioxidant nutrients out there. Selenium helps to prevent free radicals from forming after sun exposure, and also helps to even out skin tone. Brazil nuts are also a good source of antioxidant vitamin E, which also helps to reduce sun damage. Just four Brazil nuts daily will provide you with the recommended amount of selenium! Fish such as salmon also contain selenium and vitamin E, so be sure to grill some up at your next bbq.
Green tea -- the polyphenols found in green tea can increase the skin's antioxidant protection. Green tea also helps to fight inflammation in the skin.
Dark chocolate -- its antioxidants can actually help to protect our skin from sun damage and skin cancer. I suppose there's no more delicious way to support our skin than with chocolate.
Hopefully these tips have helped to set the record straight on safe sun exposure. Wishing you a summer full of Vitamin D!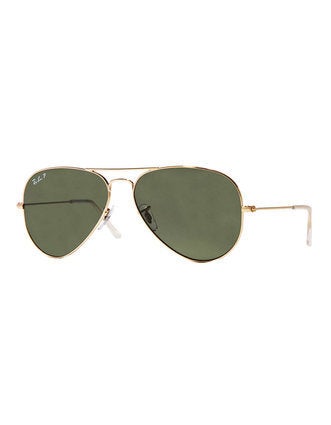 The Best Sunglasses For Every Face Shape