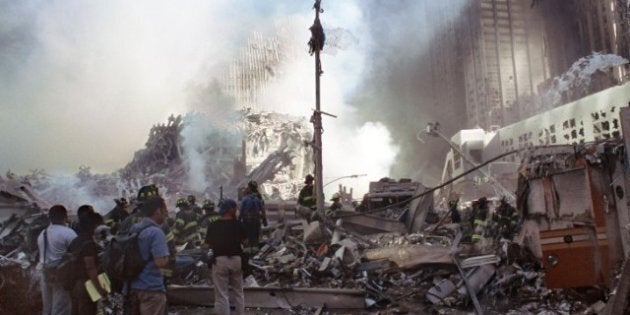 Canadians mourn alongside Americans on this sad anniversary of 9/11. We were affected deeply on that day 10 years ago, nearly as much as the U.S. itself: not just by the Canadian lives we lost, but by the empathetic pain we feel when our closest kin suffers a tragedy. This empathy expressed itself in the windows of Canadians who hung American flags, and in the outpouring of generosity and hospitality shown towards the hundreds of airline passengers who were stranded here. Whatever longstanding sibling rivalry Canadians have felt towards Americans vanished -- at that moment we became one family grieving death together.
We also became key partners in what would be called the War on Terror: This week on HuffPost Canada, new contributor Jennifer Stoddart, Privacy Commissioner of Canada, offered important analysis of what this has meant to our privacy laws. We also welcomed aboard two distinguished contributors who offered their reactions to the news that the prime minister was considering re-introducing controversial anti-terrorism laws: former counter terror operative Mubin Shaikh and terrorist expert David Harris.
Meanwhile, with the kick-off of the Ontario election campaigns, we kicked off our own coverage with three of the smartest and most plugged-in politicos in the province: John Duffy, Jason Lietaer and Heather Fraser. Join them every weekday for their lively, insider debates on HuffPost's exclusive Ontario Election Debate Hub.
And for the behind-the-scenes scoop on federal politics, check out our newly launched Inside Ottawa blog, which features political tidbits and dispatches from the Hill.
On the lighter side, Hollywood madness and fun continues to descend on Toronto for the annual international film festival. As usual, HuffPost offers the best access to the red carpet, with star photo galleries and updates. A shout-out from HuffPost Canada to all of our homegrown celebrities up here to promote their movies -- and to indulge their secret cravings for Swiss Chalet, Timbits, and poutine.