Canadians across the country celebrated July 1 with barbecues, parades, and fireworks. But one group in B.C. went much further.
About 350 people woke before dawn and started hiking up Mount Seymour in North Vancouver around 3:30 a.m. Once at the top, they greeted the sunrise with our national anthem. (Watch video above.)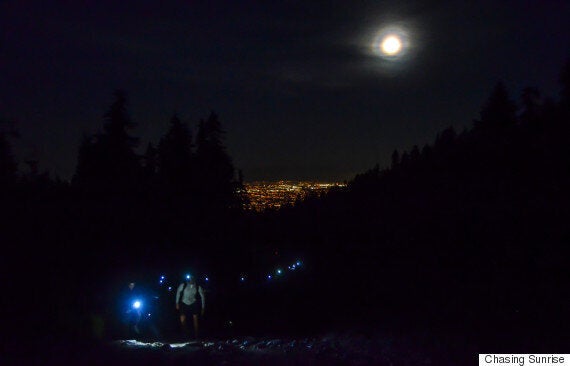 Brent Seal, who shot the video, said he cancelled plans to climb Mount Baker in the U.S. to join Chasing Sunrise, the Vancouver-based group that's been organizing these pre-dawn hikes.
"With each sunrise, we are given a choice to make: we can either stay in bed waiting for life to come to us or we can get up and get after it, chasing what we want," explains the group's website.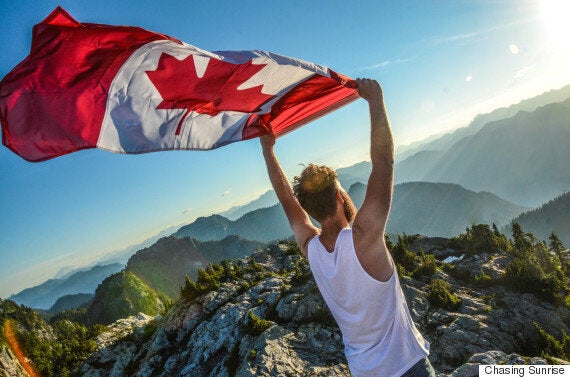 "It's a good time with great people and today was all about celebrating a country we all feel grateful to be living in," Seal told HuffPost B.C. on Wednesday.
Seal, who works to promote mental health and wellness at Mavrixx, added that this type of adventure and community building is the "best anti-mental illness tool I know of."
"One of the biggest reasons young people struggle with their mental health is social isolation. Today over 300 young people came together, connected, shared, laughed and sang and none of our lives will be the same."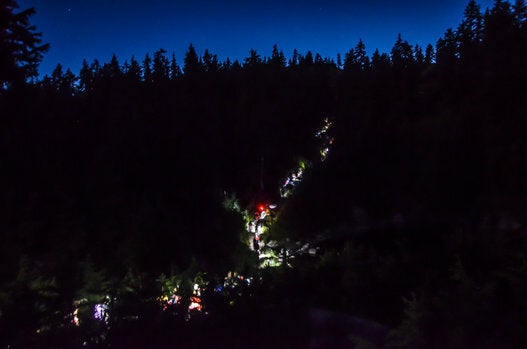 Sunrise Mount Seymour Hike, Vancouver



Popular in the Community