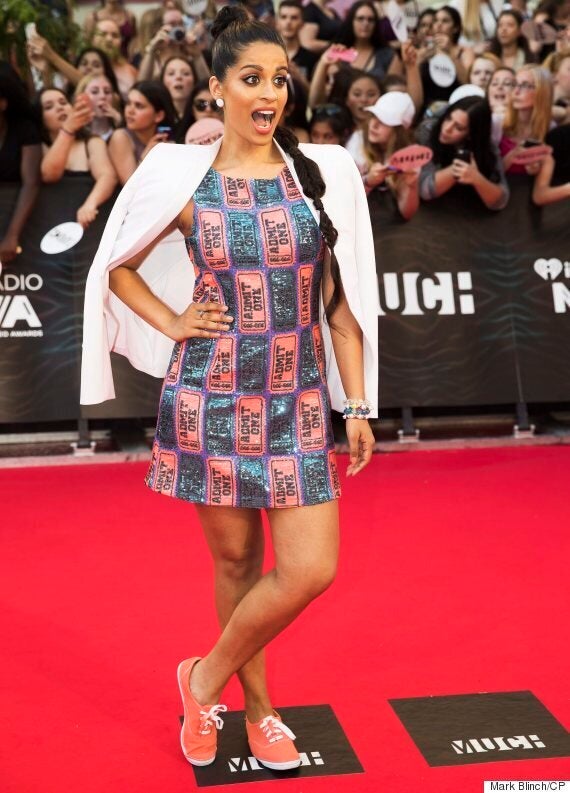 Lilly Singh arrives at the 2016 iHeartRADIO MuchMusic Video Awards on June 19, 2016 in Toronto. (Photo: Sonia Recchia/Getty Images)
Singh landed on the red carpet wearing a sequin "admit one" mini dress, paired with a white blazer worn over the shoulders and lace-up coral sneakers. The Scarborough, Ont. native kept her accessories to a minimum, wearing white stud earrings, an "S" ring and some beaded bracelets on her wrist. The star had her hair in a high, braided ponytail, and sported a bold eye with natural lips.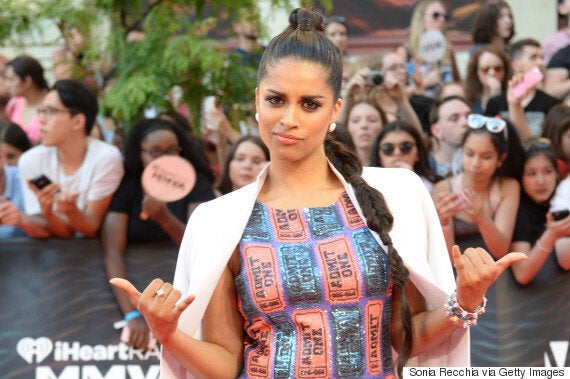 Singh, AKA Superwoman, brought a strong smoky-eye game to the red carpet (Photo: Sonia Recchia/Getty Images)
It wasn't long after the show started that Superwoman made her way onto the MMVAs stage for a dance battle with Amber Rose as Macklemore performed his new single "Dance Off." The animated star showed off some of her best moves while wearing cuffed multicoloured overalls, a white T and red Chuck Taylor sneakers.
For her final look, Singh wore a red and black midi dress as she presented singer Nick Jonas to perform—but it wasn't only her stunning outfit that caught the crowd's attention.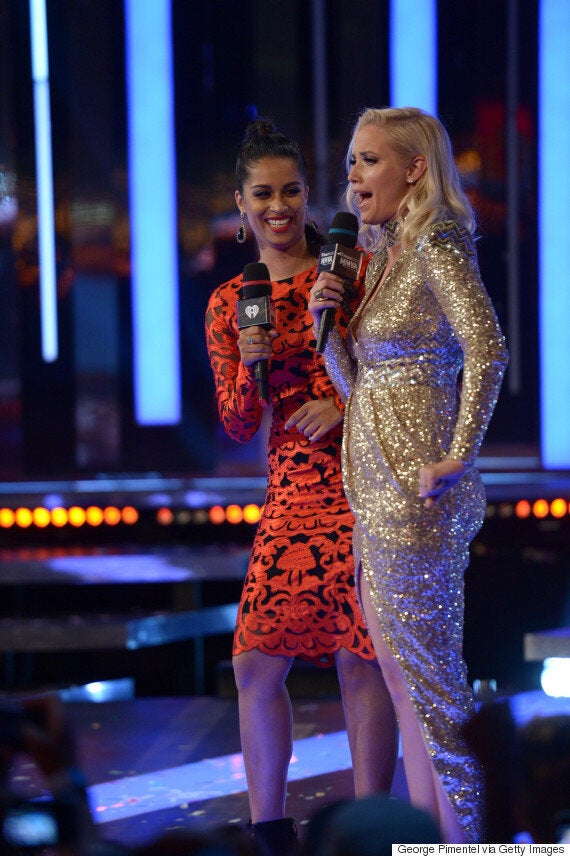 Lilly Singh and Liz Trinnear onstage at the MMVAs. (Photo: George Pimentel/WireImage)
When asked about her love life, the 27-year-old didn't hold back. "See, I'm kind of having this Beyoncé moment right now where I DON'T REALLY NEED A MAN," the self-proclaimed unicorn said. "I'm having whatever Beyoncé's having," she later added in reference to superstar's newest album Lemonade.
Because really, she's Superwoman — she can do bad all by herself.
What were your favourite style moments from the 2016 MMVAs? Let us know in the comments below.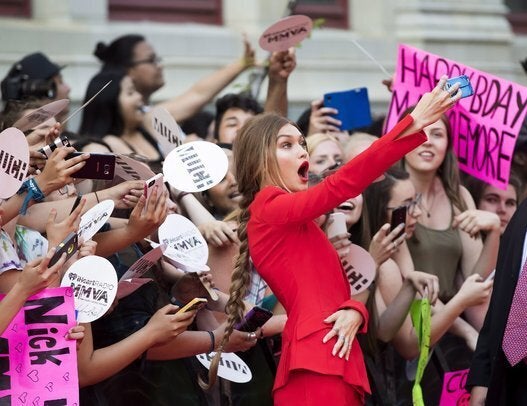 iHeartRadio MMVAs 2016 Red Carpet Photos