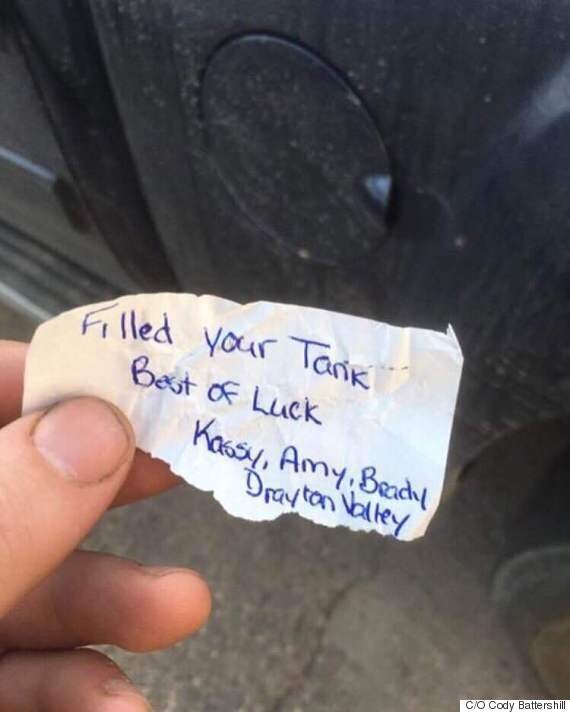 A small act of heroism in a time of unimaginable hardship. It's what it means to be a Canadian -- giving, selflessness and strength.
As the country's attention is trained on the second horrific week of catastrophic wildfires that have raged across more than 200,000 hectares of Alberta, leveling communities in and around Fort McMurray and up-ending lives in its wake, still I am feeling a strong sense of Canadian pride.
That's not hard to understand.
Albertans and Canadians -- and even many outside our borders -- have shown a level of giving, selflessness and strength that is hard to imagine. But you have to see that generosity in action to believe it.
Take for example the crew at Shell's Albian operation, where its aerodrome safely evacuated well over 7,000 people on more than 60 flights since May 3, welcoming and assisting thousands of displaced community members.
Or consider Syncrude as it monitors and assesses wildfire activity in the Wood Buffalo region, and works to have its units suspended and all personnel removed by bus and air from Mildred Lake for their safety.
And despite the suspension of operations, Syncrude (a joint venture of several energy companies led by Suncor and Imperial Oil) says the jobs and pay of its 4,800 employees are secure -- including the emergency advance to be processed immediately -- meaning there's no need to apply for Employment Insurance benefits.
Suncor Energy has reduced its oil sands operations for safety reasons, and has also made a donation to the Canadian Red Cross for $150,000. Meanwhile, ATCO trucks and workers are all over the region, focused on restoring power where they can.
Whether it's Imperial Oil, Cenovus, MEG Energy or Canadian Natural Resources Ltd., companies are providing emergency accommodation for displaced employees and their families, airfield support, staff and equipment to help fight fires.
And what about all the companies large and small that have offered beds, fuel and flight access -- so focused on the task at hand that they haven't even stopped to make their support public?
Let's not forget the acts of heroism from the people that some used to think of as "average Albertans" -- but who in my mind will always be very far above average from now on.
Far afield of the oil business, look at Loblaw pledging $300,000 to the fire relief effort (with another $120,000 coming from its shoppers), or each of the big banks coming forward with at least $100,000, just as the Hudson's Bay Company has also done.
We have heard that the Winnipeg Jets, Edmonton Oilers and Calgary Flames are good for $100,000, and that WestJet, Air Canada and three smaller carriers have been flying evacuees and will also be doing more to support as well.
The Mining Association of Canada pledged $50,000 and customers at Apple's Canadian iTunes storefront can donate to the Canadian Red Cross for relief for victims of the fire.
And let's not forget the acts of heroism from the people that some used to think of as "average Albertans" -- but who in my mind will always be very far above average from now on: the staff who helped evacuate more than 100 patients from the Fort McMurray Hospital, or the firefighter who lost the battle to save his own home, and diligently moved on to try to save the home next door, fighting for another 22 hours straight.
There are a thousand or more such examples. I'd like to hear from you if you know of a story of selflessness, generosity and giving. If your company has made a pledge, let me know; I'd like to pass the information along.
If your neighbor or family member went above and beyond, tell me. You may not be comfortable sounding your own horn, but I want to do it for you. Drop me a line.
Get your free stickers to show your support for Fort McMurray and check out our T-shirt fundraiser at CanadaAction today.
Cody Battershill is a Calgary realtor and founder/spokesperson for CanadaAction.ca, a volunteer organization that supports Canadian energy development and the environmental, social and economic benefits that come with it.
Follow HuffPost Canada Blogs on Facebook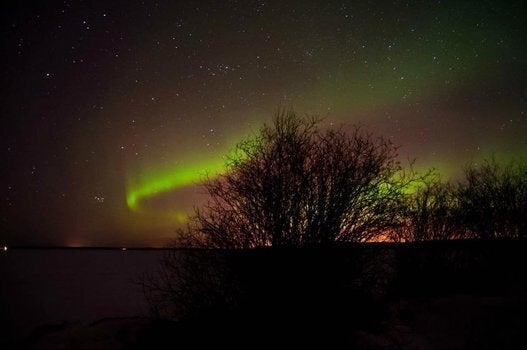 Fort McMurray Photos From Locals